Last Saturday, a volunteer surgical team flew out of snowy Colorado (Denver) to tropical Managua, Nicaragua, to provide open-heart surgery to impoverished babies and children who have been awaiting their visit. With the arrival of this team, headed by our president, Eduardo da Cruz, MD, head of the pediatric cardiac unit at Childrens Hospital Colorado, 10 children are slated for surgery to return their childhoods to them. On Sunday, the children and their families gathered for the process of final scans and diagnoses from the team and readied for surgery, scheduled to begin on Monday morning and continue through the week until the team returns to Colorado on December 6.
With the help of GlobalGiving friends, we have been providing such surgery to the children of Nicaragua since 2008, but we do more than that. Regular readers of our reports have seen the story unfold from our beginning with surgery at La Mascota Childrens Hospital, and the progressive training of the local medical team. In late 2013, the local team was able to perform this miraculous surgery on their own, a giant step ahead. At about that time, Surgeons of Hope completed the final phase of its building project, and in 2013, opened the new Pediatric Heart Center of Nicaragua. Since then, we have continued with fine-tuning of the training, providing equipment to the new Heart Center, opening the new catheterization lab donated by Philips Medical and continuing the progress toward a fully sustainable facility.
Please realize that GlobalGiving has been with us from the beginning...and this is where all of our donors can celebrate with us. Without you, this would not have been possible.
Please think of us on Giving Tuesday (December 1) and support the Colorado team in your thoughts. They will be working hard in the operating room and the ICU and the children move from needing surgery to recovery. Know that the nurses and doctors will be at the bedsides of the little patients the whole time, as this photo from last month's mission team from Portual illustrates. Our next report will have photos from this week's Colorado team.
Thank you for being a GlobalGiving friend. Please open your hearts and give generously.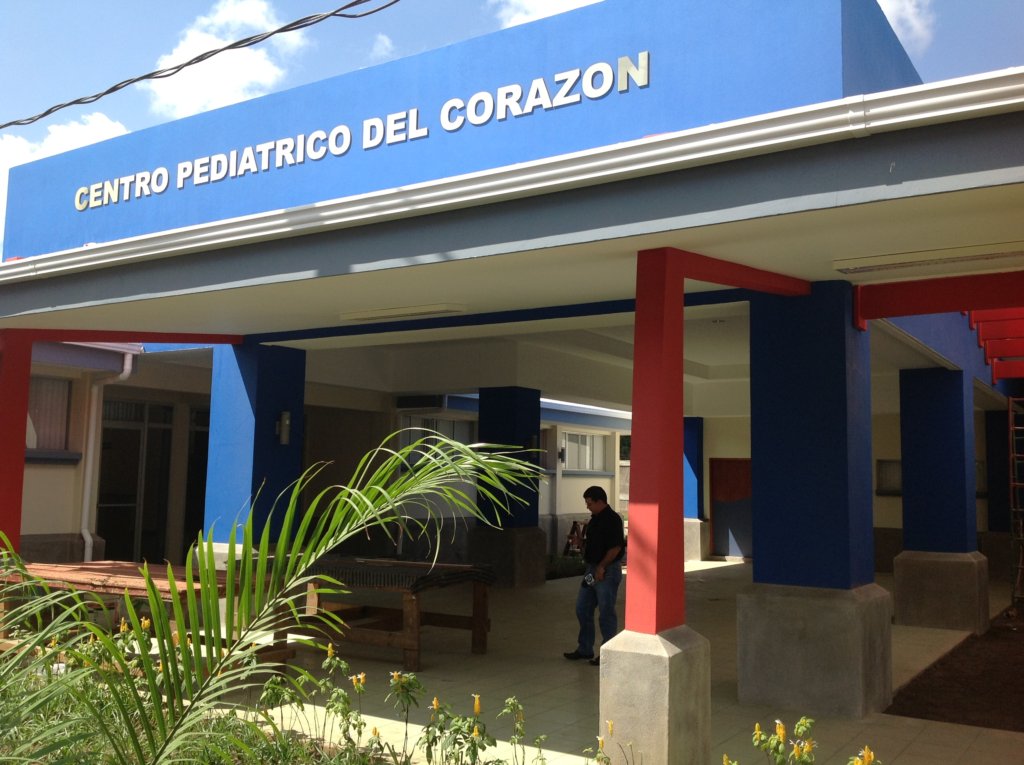 Links: