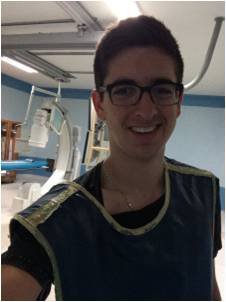 "Awesome," was how visiting honors student Joe Maggiore described his experience when he was there to witness the first test of the $2M Catheterization Lab donated by Philips Medical, USA. Dean Rindlisbach, Philips representative, was there to calibrate the computers to the equipment and perform the test, but in addition, he took the time to show Joe how the system works. Joe wrote later, "When we got to the hospital, Philippe [Lerch, SoH Nicaragua program director] and I had to first meet up with Dean Rindlisbach from Philips Medical. Philips Medical donated this $2M CATH lab to the cardiac center, and Dean ... was visiting to finish up the CATH lab and configure all of the computers. It was here that I lived my geek dream. Once Dean was almost done wrapping up his configuration things, he brought me into the CATH lab and showed me how everything works. I really didn't know the first thing about CATH labs so it was absolutely great for Dean to be so nice to show me around. During the demonstration I even had to wear this lead apron to protect me from the radiation. It was awesome."
"Awesome," is how we describe the help given to our project by Global Giving donors. You have stayed with us and contributed toward making this Pediatric Heart Center of Nicaragua a reality. Because of you, hundreds of children have regained their childhoods, now free of the heart defects that plagued their infancy and young childhood. And, you continue to support our mission to envision a world where no child is barred from access to life-saving heart surgery, when such help is readily available in the developed world. Our Pediatric Heart Center is a state-of-the-art, modern facility designed to be a beacon to draw medical professionals from throughout Central America to take advantage of the skilled care now available and the training progrems being developed.
Learning that Joe (also an accomplished percussionist) had planned a concert for the children on his steel drum, Dean invited his daughter along on the trip and she brought her ukelele. The two young musicians played their music for the children and staff on Saturday, setting up in various locations on the grounds, making for an unparalelled experience for all. The music was lively and most of the children had never seen or heard the instruments being played. Music can have strong healing powers for the kids, too.
The Pediatric Heart Center is coming to life, steadily and surely. The air conditioning has now been replaced by a stronger unit in time for our next surgical mission trip which will be supported by Surgeons of Hope, bringing a skilled team in late July from Bucaramanga and Bogota, Colombia.
Your Global Giving donations surely help us to keep the progress going. You have brought us this far. Keep it up.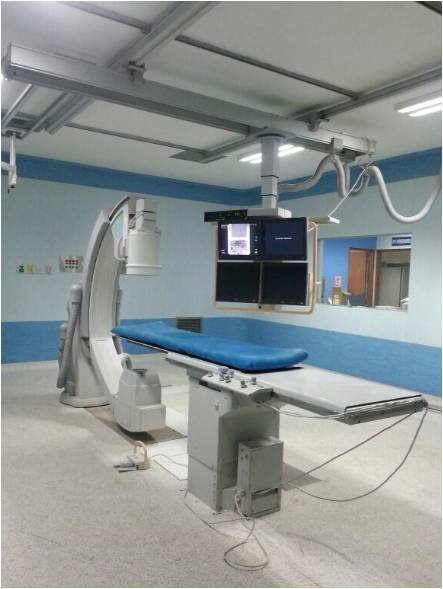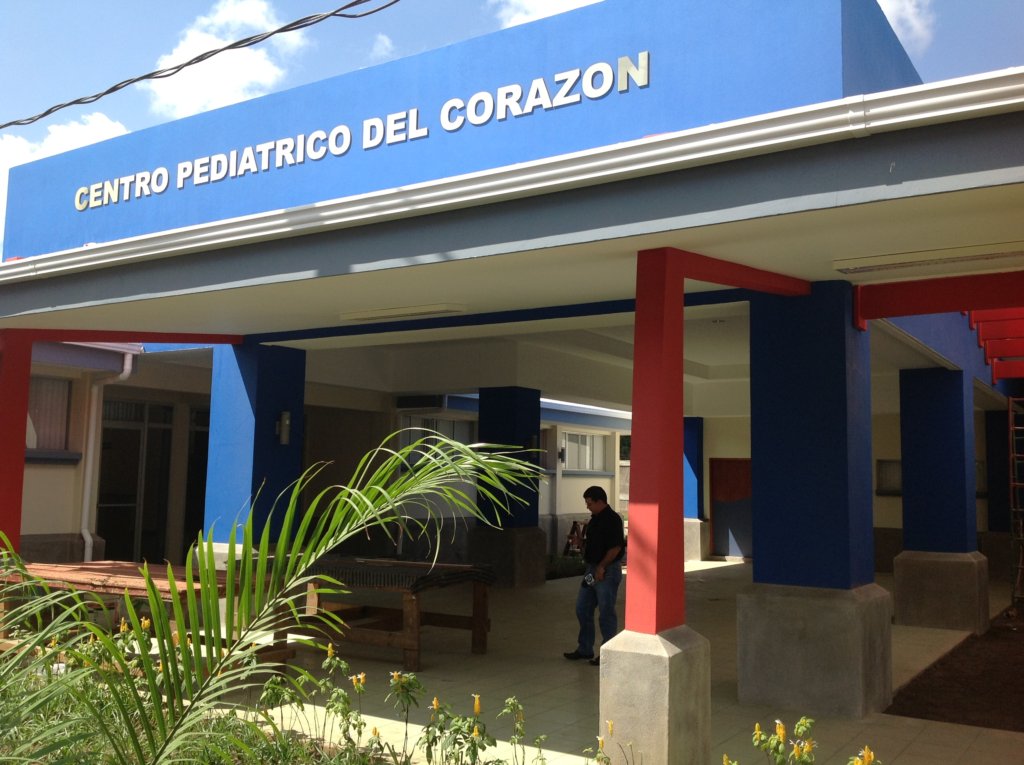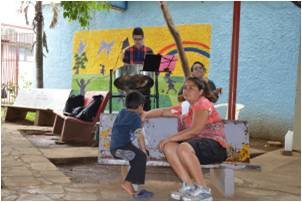 Links: