During an intense week of pediatric heart surgery, local team training, surveys of remaining equipment and supply needs as well as management systems, and meetings with top-raking government officials, 10 children received free surgery at the hands of the local doctors collaborating with our visiting team.
This mission was the inaugural mission to our new Pediatric Heart Center of Nicaragua. The team was led by our President, Eduardo da Cruz, MD, (cardiologist) and James Jaggers, MD, (cardiac surgeon), both of Children's Hospital Colorado, who drew their team from their own hospital. Many team members were thrilled to be included in this historically meaningful trip, as they had been members of earlier mission teams since our involvement at La Mascota Children's Hospital began in December, 2008, with a team from Denver.
What a change it was! The floor plan of the new Pediatric Heart Center is a replica of the Children's Hospital Colorado, so it seemed like home. The new hospital is clean, shiny, sterile, and being supplied with the latest in modern equipment, thanks to Surgeons of Hope and our Global Giving donors who help us to make this possible. Many, many good-hearted people are pitching in bit by bit to make this project come together.
Our regional director for the Nicaragua project, Philippe Lerch, spent time with the families whose children were selected for life-saving surgery, and our medical team fully involved themselves, too, non-stop. Little Raquel, who is three years old, needed some comfort one day after her surgery, and Mr. Lerch remembered that he had some Crayola crayons in his briefcase. Raquel put the crayone to good use immediately as the photo proves. She went home to complete her recuperation, as did the other children.
The good that our Global Giving donors bring to our program cannot be measured. It's huge. Please consider joining in celebrating this inaugural mission by supporting our efforts to complete the equipping and supplying phase at the new Heart Center. Your year-end dollars gather with other donations to bring about great progress. We still need you, as do the children whom we help. Help us to help them.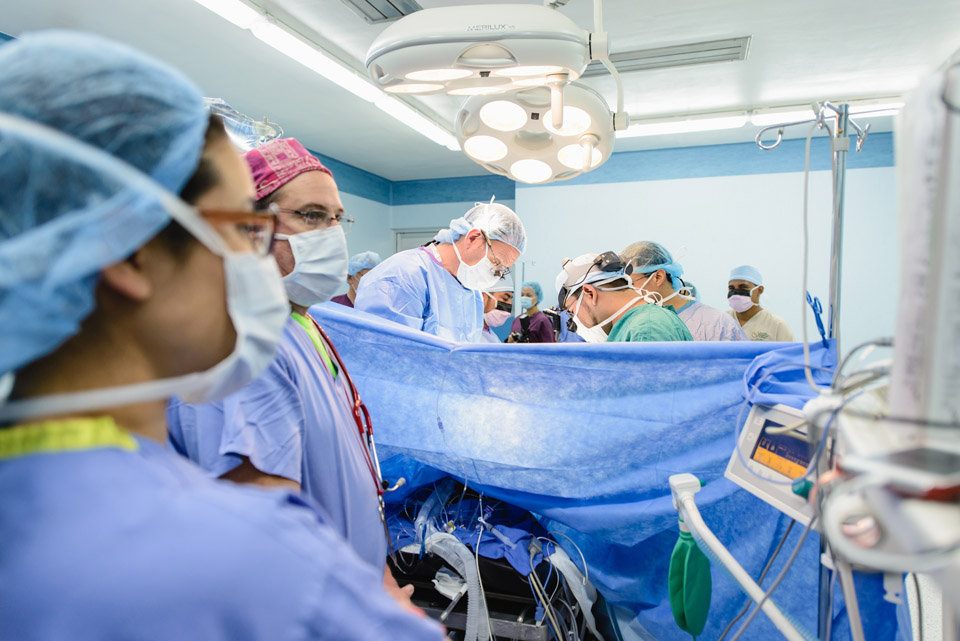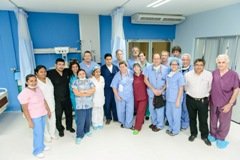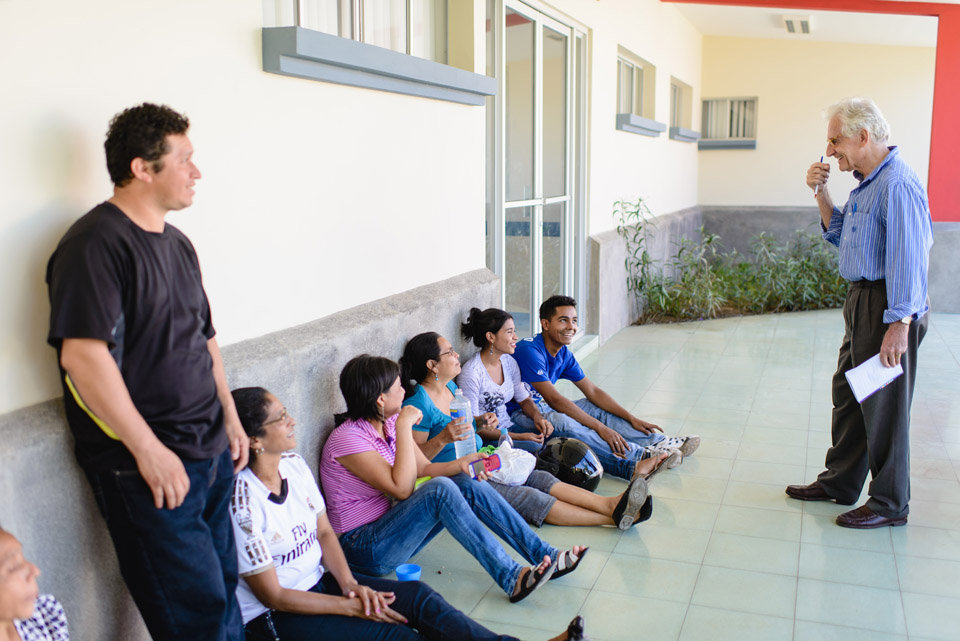 Links: