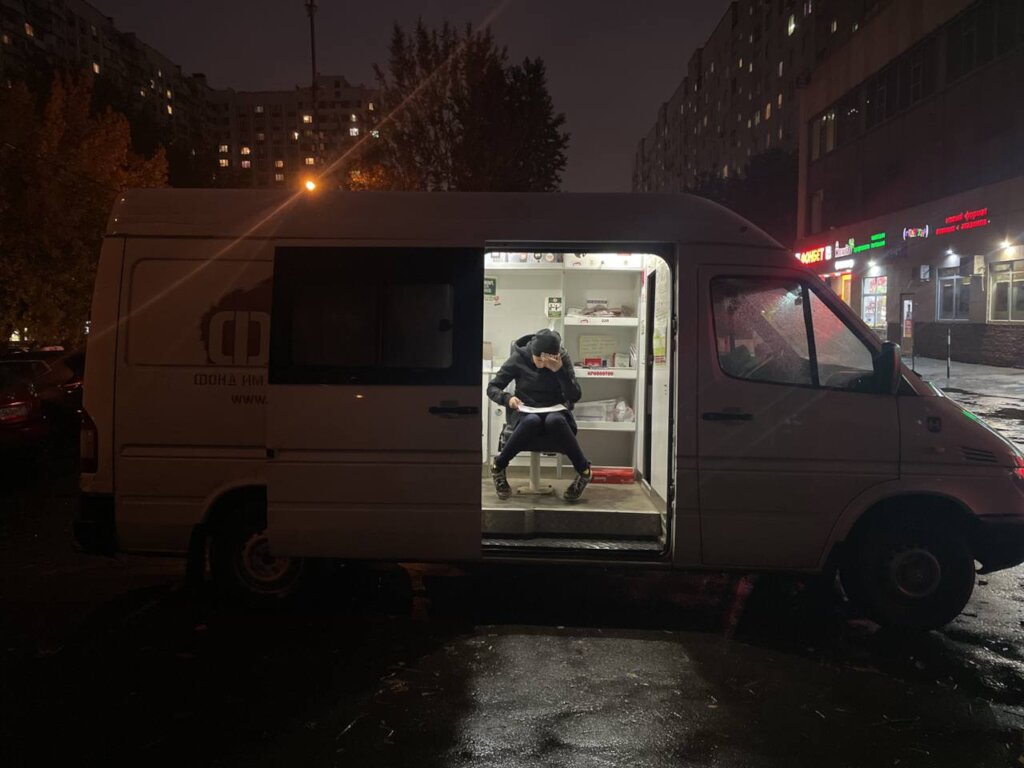 After one year of war and increased repressions against civil society in Russia – suprisingly, but we still continue to do our harm reduction work on the streets of Moscow. Although now we have very limited resources to support our work, as due to the sanctions our sourses of funding from abroad almost totally collapsed, but we survived this year together with our participants. But your suport is needed for us now more than ever.
Despite the crisis and constant pressure we experience from the law enforcement and pro-gevermental mass media - we continue doing our daily outreach work in Moscow among people who use drugs. During last few months we continued providing direct services to prevent HIV, hepatitis, overdoses as well as providing medical, social and legal support to those in need. Our office \ drop-in center where we organize meetings of self-help groups and provide psychological counselling also still working, despite the complains from the inmates of the neghbouring houses to the police.
In particular, between the 1st of October and end of December 2022, the ARF staff provided services to 848 participants (the total number of contacts - 2510) and distributed 1 100 clean syringes of various sizes, as well as 204 490 condoms. Our street social workers conducted 2 058 consultations on various health-related issues and performed 475 HIV rapid tests (of which 9 were positive), as well as 309 tests for hepatitis C (8 positive). We conducted 44 consultations on overdose and distributed 35 ampoules of naloxone. 5 lives were reported saved thanks to the naloxone we distributed.
In addition, during the reporting period ARF case-managers took 11 new cases for social support provision, all of them – HIV positive people on anti-retroviral treatment.
And here is a story illustrating the work we do providing HIV services to people who use drugs:
In November 2022, Arina came to the outreach, she was brought to us by a friend who has been visiting ARF for a long time. Arina was diagnosed with HIV when being in the prison 7 years ago, but she did not take therapy. Arina was registered in Dagestan region of RF, she was very worried that her family would find out about HIV and was extremely ashamed of her diagnosis. The ARF case manager supported her and helped her to get a temporary registration in the Moscow Region, accompanied her to the regional AIDS Center. Arina donated blood for analysis, three weeks later she came for a consultation with an infectious disease specialist based on the results of the tests. Immune status at the beginning of treatment - 125 cells, viral load 402085. She received and started taking therapy at the end of December.