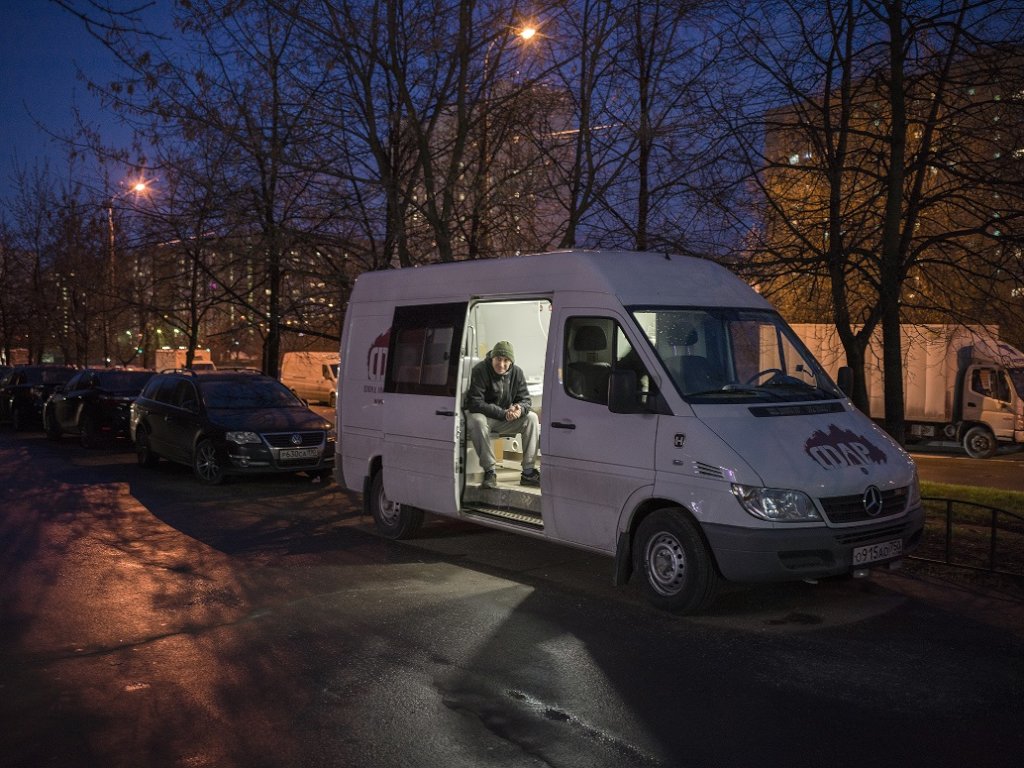 In the third quarter of 2019 the Moscow HR project had served 767 clients (total number of contacts – 1225) and provided 51668 clean syringes and 6 753 condoms. Our outreach workers have conducted 966 consultations on different health related issues and made 131 HIV rapid tests (of them 14 positive). We distributed informational materials on health and legal issues and a newspaper for drug users. We provided 237 consultation on overdose and distributed 716 ampules of Naloxone - a medicine that prevents the overdose death. Reports on 125 lives being saved by Naloxone were received within the reporting period.
Also, within this period 4 case managers took new 21 cases for support and 3 legal consultants provided 109consultations on legal issues to project participants. The outreach work was conducted 5 days a week, in the evenings, by 11 outreach workers, with support of the mobile unit.
And we also would like to share with you one story of success illustrating our case management work within these three months period:
John (the name is changed) approached our Harm Reduction project 3 years ago. At first, he simply took clean syringes and consulted on how to treat a trophic ulcer on his leg. John came to the ARF mobile unit 2 or 3 times a week. At some point he began to stay longer to communicate with our outreach workers. It became clear that our support was important to him. In the process of communcationwe found out that John has a difficult family situation - he lives with his brothers, who abuse him and who are not trouble-free themselves. John sometimes did not want to return home. Also, John had constant problems with microloans.
As time passed, John started constantly participate in different activities of the foundation, such as Support Don't Punish campaign and collection of the used syringes in his neighbourhood for further utilization. He became involved into the discussions of the repressive Russian drug policy and participated in heated debates on how it should be changed.
John also started thinking about his drug dependency treatment. He has been using drugs for about 10 years, and actually didn't remember those times when he was not using. However, he was very tired of the consequences of drug use, the constant risk of criminal prosecution, post-injection complications. ARF staff had conversations with John on that topic during a year. John also appraoched us with a request for legal support with regard to his microloans (debts) and problems ge had with the credit agencies. Our case manager Lena went to court with John to deal with documents, and moderated his communication with a lawyer. In the past 4 months, Lena and John have been constantly in touch. John clearly has greatly increased his trust, as well as his motivation to change something in his life. Several times he tried to go to the drug treatment clinic in Moscow, but every time he couldn't undergo the treatment process till the end. Lena and other ARF colleagues talked with John about the possibility to undergo rehabilitation in another city. And recently, John called Lena and told her that he would like to go to another city for rehabilitation. An agreement was quickly achieved with a friendly rehabilitation project in another city of Russia, we bought John a train ticket and helped him to pack for the trip.
Now John is in rehabilitation center in the city of Almetyevsk, this is a first such kind of experience for him. And we hope that this experience will be positive. After a couple of months of rehabilitation, John plans to return to Moscow, start working again and live separately from his brothers. For our part, we are ready to provide him with any support he might need upon his return.