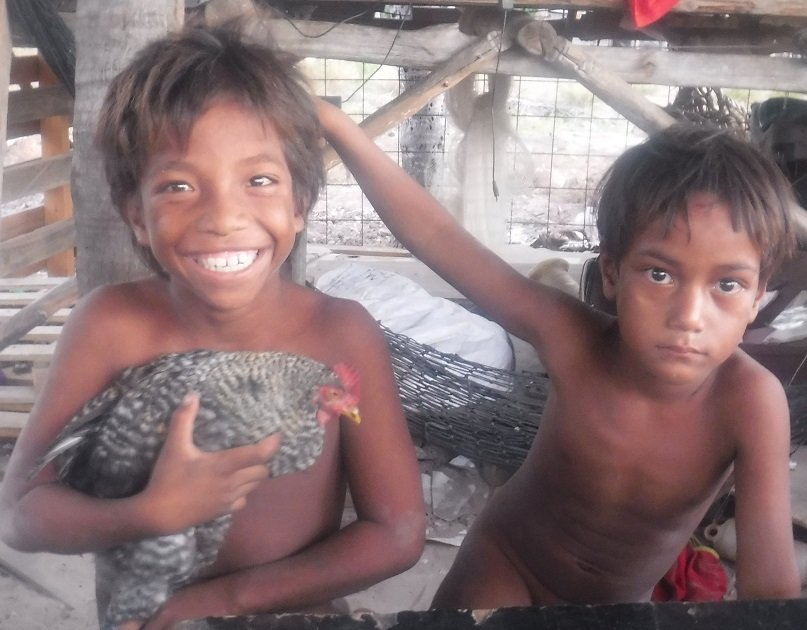 Looking Back:
As we welcome a new decade 2020, it's fitting to pause and reflect how Happy Chickens started as our first GlobalGiving project for Corals for Conservation. Looking to our neighbors here in Fiji, we saw communities impacted by food shortages and suffering the rampages of diabetes--the highest death rate due to diabetes in the entire world. Meanwhile, the coral reefs were being severely impacted with the effects of overfishing, higher temperatures causing corals to bleach and die, horrifically severe cyclones, and floods. Taboo no-fishing sites had been set aside to allow the fisheries to recover, but closing the fishing grounds compounds food shortages in the beginning, as it takes three years or more before the restored fish stocks begin spilling over to the fishers. A reliable low-cost protein source was needed.
I turned to my childhood, growing up in North Carolina, and remembering what my grandmothers had taught me about raising free-range chickens, housing, feeding, keeping them secure from predators, and breeding them, and I realized that a workable solution for the communities was to breed and provide village-adapted chickens that are good foragers- happy to be pecking about during the day on grass, worms, and local feeds like coconut and cassava. The introduced mongoose had eliminated most local chicken flocks two generations ago, and so most local chicken raising knowledge had died out with the chickens.
With determination, Happy Chickens were bred with care, and they improved with each passing year, until they finally became one of the most sought-after commodities in the town market. We have now provided over 35 thousand day-old chicks to farmers and communities, at-cost, below cost, or free of charge, depending on the economic condition of the farmer. If a community went through a happy chicken workshop, they were rewarded with chicks and feed and housing materials. I now am known as "the chicken man" in the communities surrounding our farm, and I am often stopped in the market to discuss people's chickens and how big and nice they are and how many eggs they are producing- it is clear that the chickens have made a big difference to the communities and to the farmers. I receive warm handshakes and sometimes even hugs from the children. In other areas of the country and on the coast, I am better known as "Tui Lase" or "the coral man". Strange how chickens and corals belong together!
Happy Chickens has also played a key role in our Climate Action Fund effort. This past year, when Corals for Conservation was awarded GlobalGiving's high honor of being one of the first of five organizations chosen for special Climate Action- Happy Chickens was in the wings. Island villagers could live on eggs and chickens while they were letting the coral reef, river prawns, and forest birds rest. It was truly a case of empowering local actions for the bigger picture of small actions to save the planet while improving human and animal health both, and becoming more effective with each passing year.
However, we were recently challenged and have had to slow our work down. As we were having our chickens tested for export throughout the region, Fiji Biosecurity identified a rather serious chicken disease in one of our eight chicken flocks, and as a precaution, in November we were forced to reduce our flocks by selling off 2/3 of our hens, as they might be disease carriers. It broke our hearts to say goodbye to our favorite birds. We made the difficult decision to close the hatchery until we could guarantee that the chicks we produce are disease-free once again. We now have a lot to do to improve the cleanliness of the flocks and to prevent another disease from coming in. Next month Fiji Biosecurity will return to test the chickens, and if they give the 'all-clear' we will proceed to re-open the hatchery. Starting with quality rather than quantity, we will build up once again.
Looking Ahead:
Once we attain a disease-free flock, we will not only start the hatchery back up, but we will finally be able to export chicks to Kiribati, Tuvalu, and Vanuatu, and all the other island nations that cannot access such productive village adapted breeds of chickens. No one has chickens like these! Our plan to export regionally was how the disease was identified in the first place!
By May or June, we expect to be ready to carry out our community workshops once again, with five villages on the wait list, either with no-fishing areas already, or in the process of setting some of their coral reefs aside for recovery. And yes, I expect to be back in the market once again, selling off surplus chicks to the farmers in order to break even, and in general making a spectacle of myself to the delight of the children and everyone who come in with their parents from the villages and farms every Saturday. Any personal sacrifice is small in relation to all the good this Happy Chicken program has done in the past, and most certainly will do in the future.
Vinaka Vakalevu Kemuni, Nai lolma nei Taiose!
Thank you very much to all, sending love from Grandfather Ose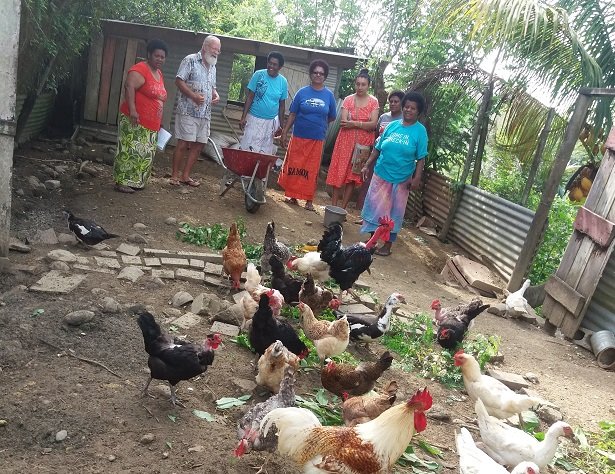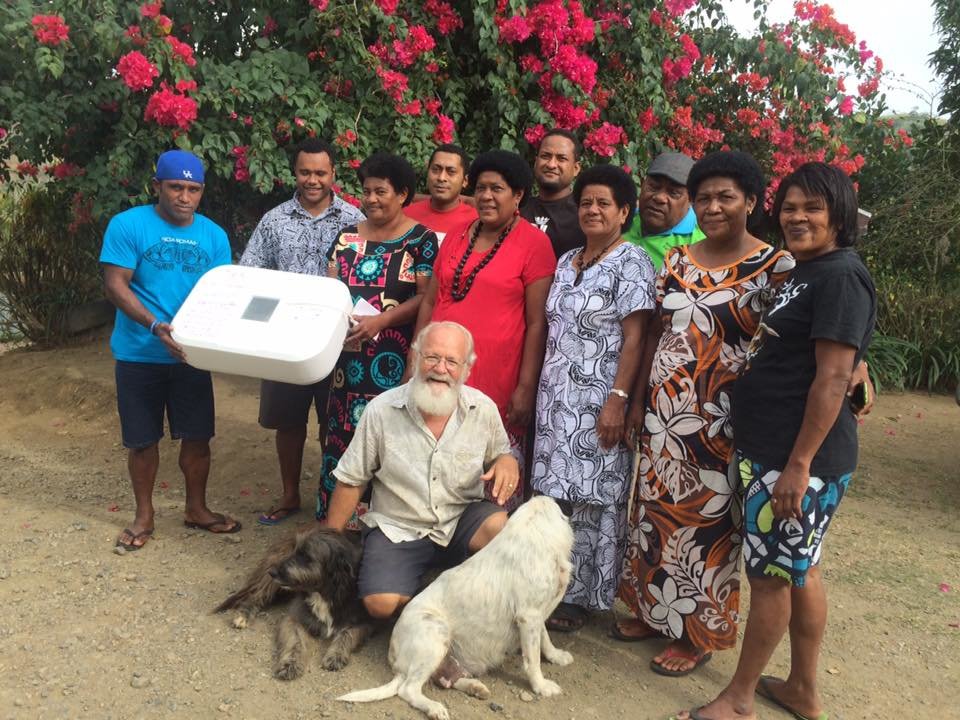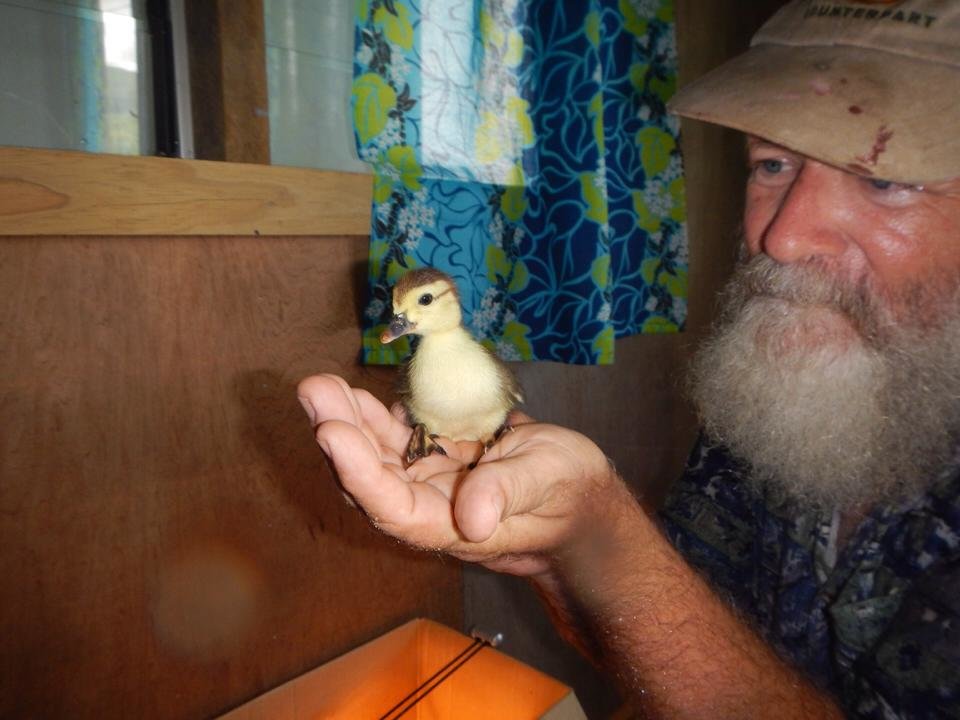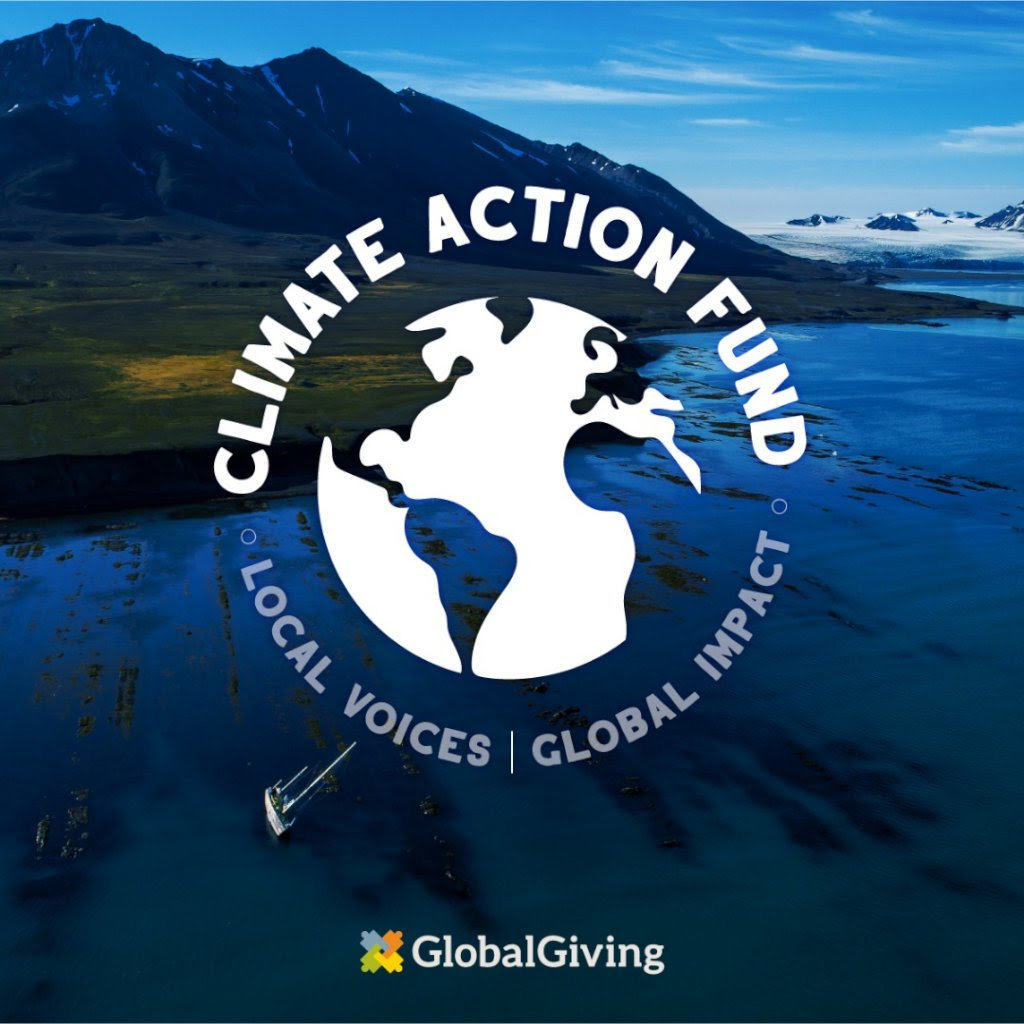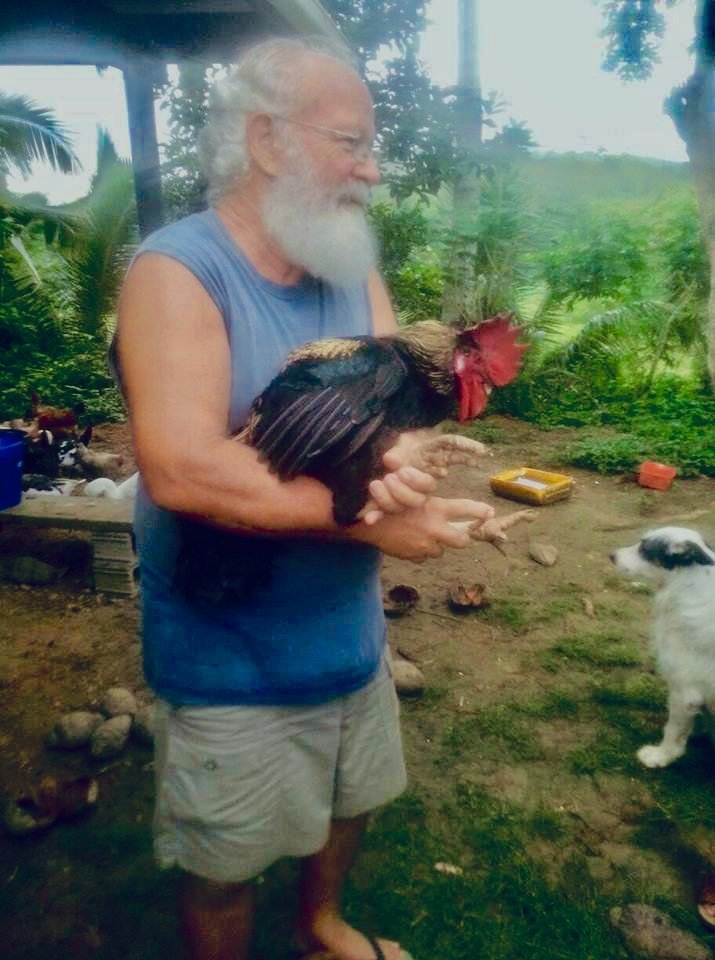 Links: