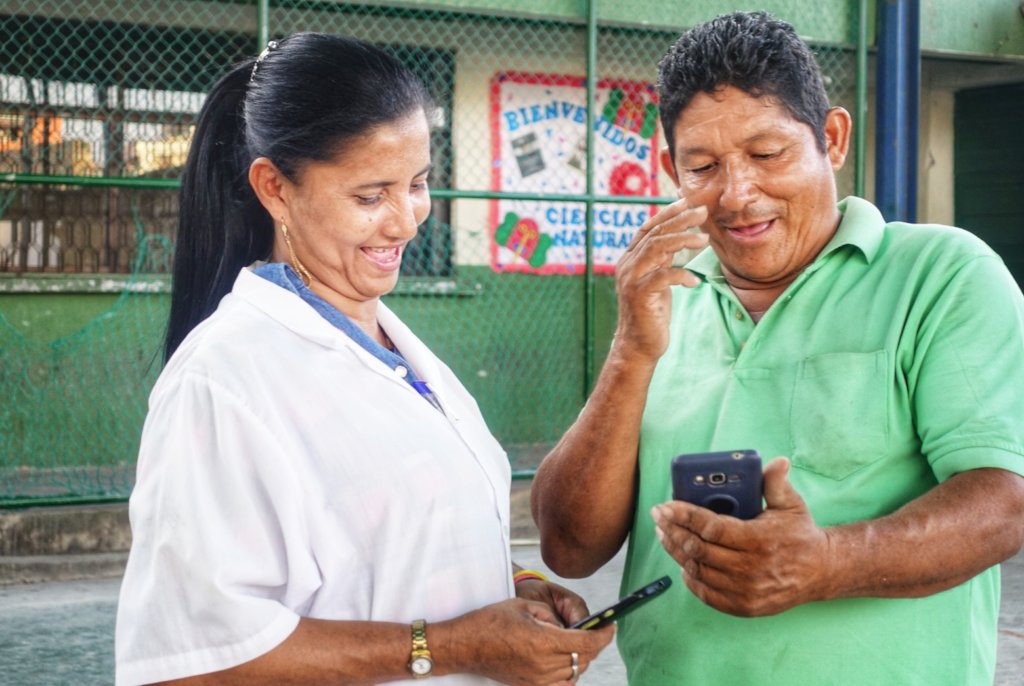 Just as the crisis of migration out of Venezuela is growing, NetHope and its consortium of responding nonprofits is expanding as well.
Currently, 105 network sites have been installed chiefly in Colombia, providing connection for response organizations as well as the displaced Venezuelans. To date, we have more than 105,000 unique users on these networks. This connectivity gives organizations the ability to communicate, locating services where most needed and providing migrants with access for them to locate these services, find food, shelter, employment, health, and educational opportunities, and connection with family and friends.
As the locations the migrants grows, we are doing assessments and beginning to plan additional network sites in other countries including Peru and Brazil, and assessments will soon begin in Mexico as migrants fan out further around South and Latin America. Working with members including Save the Children, NRC, IRC, CRS, and HIAS, and the UNHCR, we collaborating and sharing information to expand the network to keep migrants connected to help them find the resources they need as they look for new homes, work, jobs, and re-establish themselves.
Your donations help us expand these networks, helping dozens of response organizations and thousands of people looking for safety for themselves and their families.
Attachments: