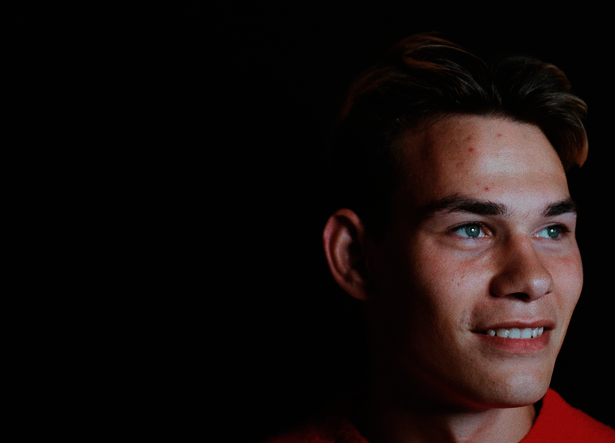 Misha grew up in a Moscow orphanage and has been studying at Step Up for more than five years. In that time, he has completed his military service in the army, advanced his education in leaps and bounds, and taken an active part in the life of Step Up, including regularly volunteering. He wants to be a lawyer. Here, Misha talks about the importance of Step Up in his life:
"As a child I was always told that I wouldn't achieve anything, that I will not be a very positive figure. This always fired me up. I wanted to show everyone that I could achieve something. How did they know that I couldn't do something, that I was not equal to other people? Give me a chance, put me behind a desk, and I'll show everyone what I can do.
For me, studying at Step Up was a challenge. It was a chance to see what I was made of: what I was capable of, what I could do myself without any help. Step Up is anopportunity. An opportunity to open up something deep inside you, something you haven't notice before and that may have been asleep. Step Up is that needle to prick you into action.
I remember one story from the beginning of the year when I had only recently started coming to Step Up. I was very active and occasionally rude. I remember how I made a bad joke and offended one of my classmates. After that, Olga Vladimirovna took me aside and said that if something happens to the person I offended than it is me who will be responsible. That took me down a peg or two. Firstly, I had never seen Olga Vladimirovna like that before and, secondly, I was scared my words could actually have an effect. I was ashamed, and skipped class for three days. And then I turned up again and apologised. Now, I try and think before I speak.
At Step Up, I have learnt how to love and understand the people with whom I interact. In the five years I have studied at Step Up, I've become a much more sincere person."