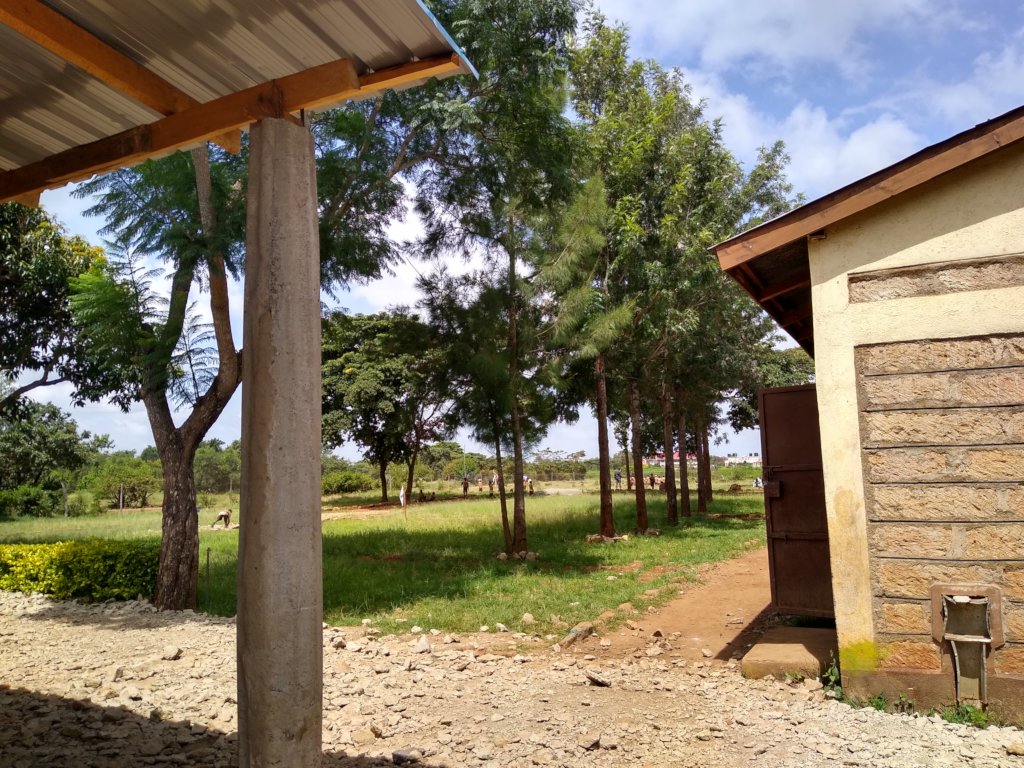 Dear friends and partners,
I hope that you have all been safe!
This is our first post COVID-19 Pandemic report. So much of the world has changed since our last report in March and so has the nature of our work. Thank you all for having us in your hearts and for working through this period with us even though things changed so much for everyone.
They certainly shifted our work form the plans we had from the years start. As a reminder we wanted to accomplish the following goals, namely; -
Pursue student mentorship to motivate students and support them during their time at school
Improve the level of Parental Involvement in their children's learning
Improving students' fluency in reading and comprehension
Improve teacher capacity to improve curriculum delivery and raise achievement of students and close achievement gaps for students not meeting expectations.
When lockdown in Kenya was put in place on March 12th 2020, we had just done reviewed our plans midway through the term and were ready to shift gears to implement better for the remaining half of term, but this wasn't to be.
As I write this report, our government has officially given the school reopen date as January 3rd, 2021. However, we repositioned ourselves to intervene in our immediate community starting with our children and their families and our staff and their families to provide food support and mitigate any negative impacts that was within our power and capability to do.
The following measures were taken by the Board: -
Continue raising financing to cover our teachers and staff pay
Give staff paid holiday, and find ways in which staff could work from home
Provide food support to staff and their families as well as to students and their families
Ensure communication is maintained between school and parents of students who were to take national examinations in October and provide learning plans to these students.
In the implementation of these decisions, the following has been achieved: -
Staff salaries have been paid as 'paid leave' at between 50%-75% of Gross Pay
Staff and students have been supplied with food from March 2020 (3 months of the pandemic). As of June 6th, we were reaching over 128 people monthly with food and necessary care packages, thereby cushioning teaching and non-teaching staff from being adversely affected by the lockdown.
We started a vegetable garden farm to provide food during the lockdown period to a few staff with the hope that it will be transferred to the students when they return after lockdown is lifted.
Now we will focus on a Literacy Program that will hopefully help our students recover lost ground better when schools resume in January 2021,a project that will involve a lot of teacher training and ICT use.
Currently, we are working on getting our school program ready to take-off when schools are given the go ahead to reopen. With the strict requirements and guidelines being given, we hope to raise sufficient financing to support better sanitation, hygiene and protective equipment provision as well as add extra learning space, isolation space and extra staff (school nurse and security guard) to help manage the school in a new post-COVID-19 school environment. The organization will also ensure better nutrition support for students so as not to put students at risk due to the effects of poor nutrition at home. For these reasons we are engaging in learning what is working in other parts of Africa and the world for countries that have reopened to see the role of non-profits working specially with vulnerable children through schools and other school related programs.
With the level of partner flexibility already experienced, we know we will overcome the challenges ahead to ensure that we will continue to nurture children and ensure a safe environment for them to grow and establish their foundation to be productive citizens in a new world. Thank you for this kind of support, for your dedication and sacrifice as you have held out your hearts and hands to Acres of Mercy and continue supporting the vision to reach out to our children, and the adults working with them. You too are heroes in the frontlines f our work, and we salute you and celebrate you!