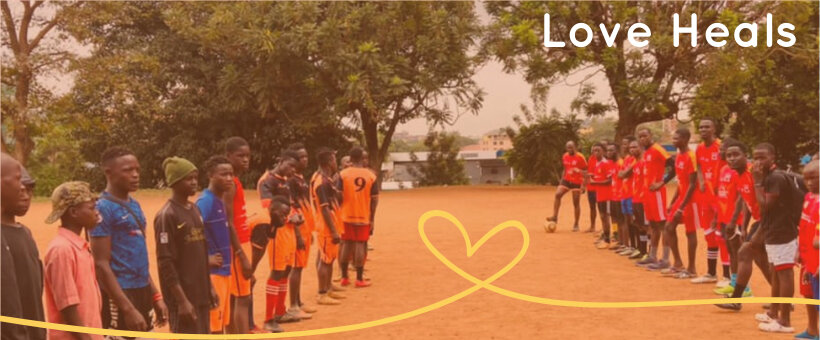 Our youth in Uganda are passionate about giving back to their communities because it's given so much to them! The kids have been active participants in choosing different groups or communities they want to volunteer with.
The Lungujja Girls home and mentors chose to visit Rescue Mission Boys Home. The Rescue Mission Boys Home is a home for boys living on the street about 2 km from Lungujja Girls Home. The girls loved the experience so much that they discussed doing it as much as they could!
The Kibuli Boys chose to volunteer by playing games and spending time with children living on the street at Buganda Road Grounds. Many of the boys in our home have similar backgrounds to the children at Buganda Road Grounds, so they served as a form of hope for the children.
The Learning Center team and students chose to go to a rural community in Luwero and celebrate women on Mother's day at a local church.
The Community Outreach program in conjunction with AYLF (Africa Youth Leadership Forum) had an Outreach to Katalemwa Cheshire Children's home; a home for mentally and physically handicapped children.
Our kids were filled with joy and satisfaction when sharing gifts and acts of service like brushing the teeth of the children at Missionaries of the Poor, changing their diapers, helping to feed them, doing laundry, and more.
Even after all of the challenges our youth have experienced, they are continually excited to give back and help communities, just like they have been helped. It is possible for the communities to be transformed by our children, now more than ever. Their experiences make them unique and set them apart but also present them with an opportunity and platform to share what beauty still lies in humanity when we choose to accept it.
Thank you for ensuring our youth can continuously share their love and serve their communities.