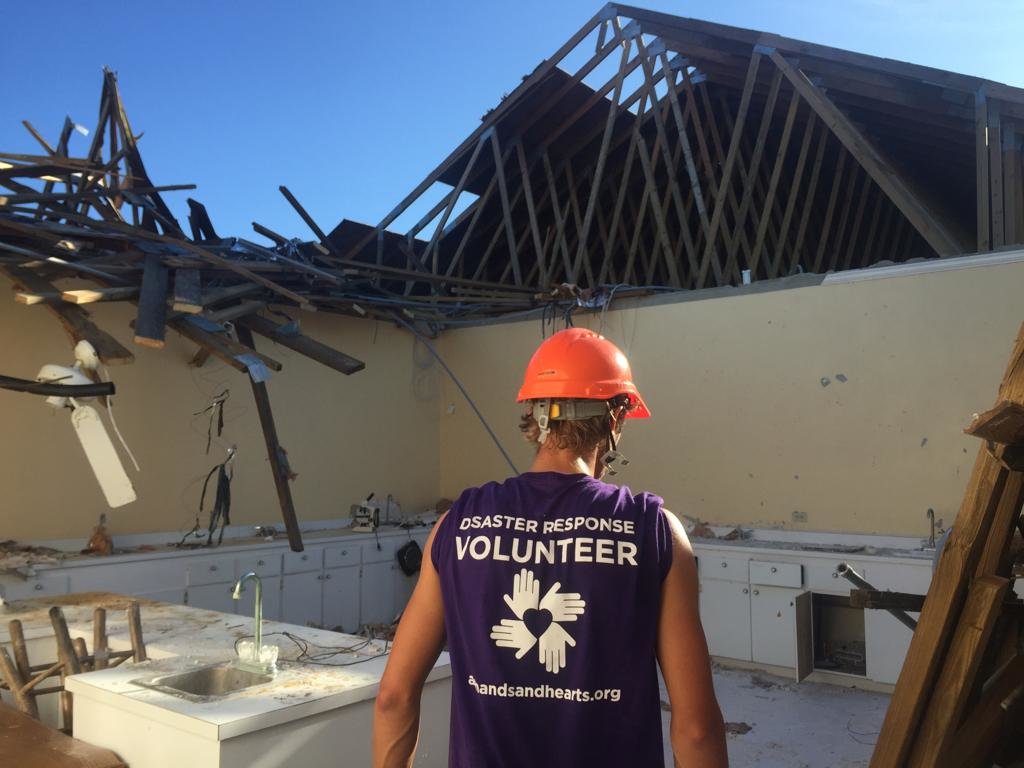 Greetings Friend,
Thank you for supporting the work All Hands and Hearts is doing in The Bahamas. Hurricane Dorian made landfall on September 1st, leaving behind overwhelming levels of destruction and severely disrupting the lives of children and their families. Our teams have practically just begun, but we are pleased to say that great strides have already been made in the name of progress.
Our staff arrived on the ground in Nassau on September 9th, immediately building local connections and conducting assessments in order to determine where we could truly make a meaningful impact. Volunteers arrived on October 1st, and the work has been progressing smoothly ever since. Due to logistical challenges and mass evacuations, our focus has primarily been on repairing schools, clinics, and community structures that will help establish a stronger sense of normalcy for those that remain on the island and for those hoping to return soon.
After a disaster like Hurricane Dorian, we find that local residents and governing bodies can be skeptical of incoming aid organizations like ours and the trustworthiness/quality of work that can be expected. We are happy to say that as word spreads about both our high quality of work and our determination to stay as long as possible, more doors are opening for us to make a positive impact in the lives of those impacted by this disaster.
This month, our staff and volunteers were grateful to be able to share a Thanksgiving meal with community members, and the team from World Central Kitchen (an organization also working on the Island), reflecting on the fact that even in times of difficulty there is so much to be thankful for. Because of the generous support we have received from GlobalGiving and donors like you, we are on track to continue working in The Bahamas for at least two years. Thank you!
So far, our teams have worked on 17 sites, positively impacting 898 people.
We look forward to updating you again soon on our progress. Warm thoughts and Happy Holidays from the entire All Hands and Hearts team