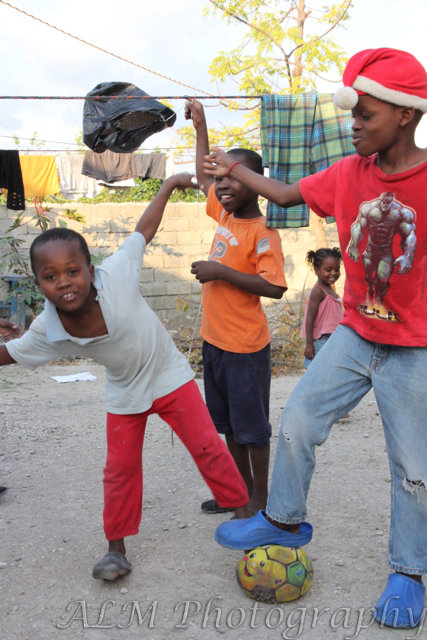 Fantastic news! Since our last update, generous donors just like you gave a wonderful $5,000 to help the HTDC orphanage launch its own small business selling chicken eggs.
The profits from those eggs will help the orphanage's leaders give children like Gusline a secure future. Like so many of the kids in the orphanage's care, Gusline's parents abandoned her. There is no record of her birth or her early childhood. Without the orphanage, she would be homeless, completely undocumented, and vulnerable.
But in the orphanage's care, she's blossomed into a healthy, happy four year old girl who loves dresses and playing with her brother Isaac.
The orphanage is working toward self-sufficiency, but on their own the chicken eggs will only yield a small profit. They need both the egg business and the bus business to cut their dependence on international aid in half.
This Christmas, you can give Gusline and all the children in the orphanage's care the gift of security by setting up a recurring donation. When you create your recurring donation between today and New Year's Eve, GlobalGiving will match your donation!
Your gift of just $10 a month will bring us ever closer to the self-sufficient HTDC that the orphanage leaders envision.
Set up your monthly donation here
Not ready to commit to a monthly donation? No problem. Your donation, whatever its size, will be gratefully received.
Thanks so very much - and, if you're celebrating this year, we wish you a very Merry Christmas!