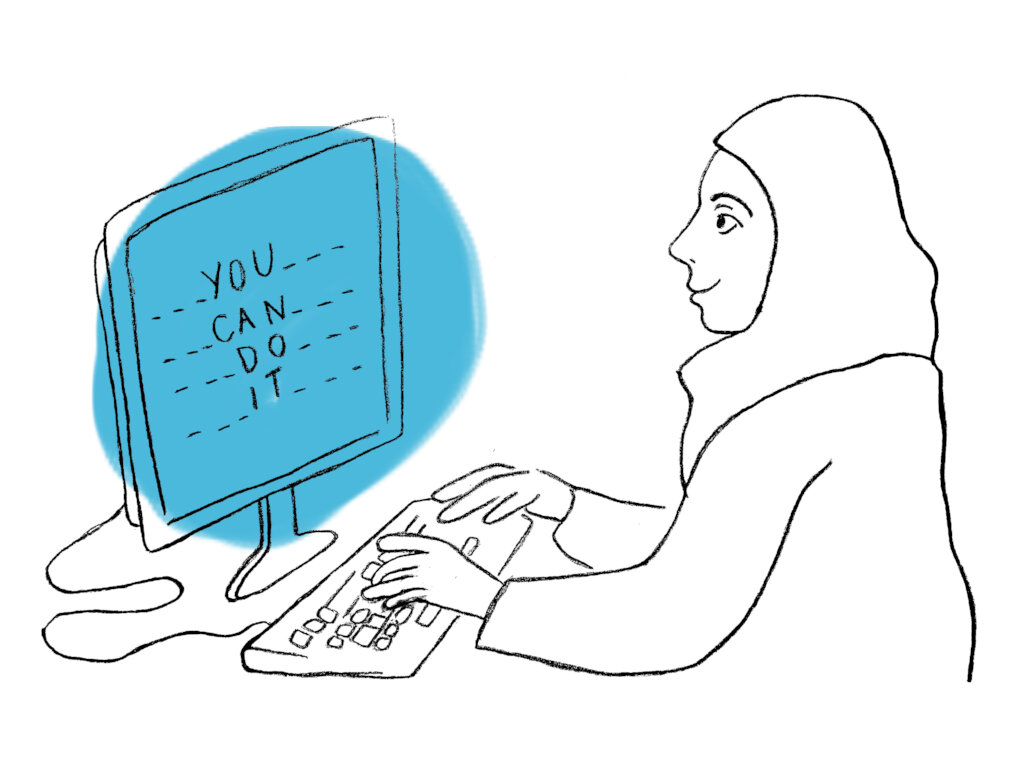 Since June 2022, following the Memorandum of Understanding with TVET-A, we are training online 89 female students in grade 13th and 14th of the Computer Technology Institute (CTI) in coding languages. Students have high attendance rate and high marks to the different assignments taken in these three months of training.
Early in the year, we also supported 300 students with three months scholarship to pay tuition fees at the DEWA centre, the most well-known centre to prepare students for the Kankoor exam. The Kankoor exam is the national entry exam to enter University, higher marks at the exam grant access to faculties such us medicine and engineering. The next Kankoor exam for boys and girls is expected to take place in the first half of October 2022. We are currently awaiting news from the field about it.
Additionally, we scaled up our university scholarship program. From 11 students supported in 2021, we are currently supporting 31 of them in their studies in the computer science faculty. 20 new students are selected within a partnership with Salam University, they join other 9 students who were already receiving a scholarship last year. Additional two students are continuing their studies in the Kabul University.
22 had a performance of 70% or more (as average mark of exam results) with the majority having very high marks (around 80% or more). Two students graduated during the first semester.
While, we implement our 2022 program as agreed with the TVET-A, we are also conducting a landscape analysis to understand our longer-term opportunities in Afghanistan in the current reality and the value added associated to each of them.
"If I was not given this scholarship, I would have had to quit my studies in this semester and put an end to my dream. I am really thankful to all those, who contributed to this program and made many girls like me to continue their studies and support their families in the future."
Z. student of Computer Science at the Salam University (8th semester), who continued to study thanks to the scholarship program of the Womanity Foundation