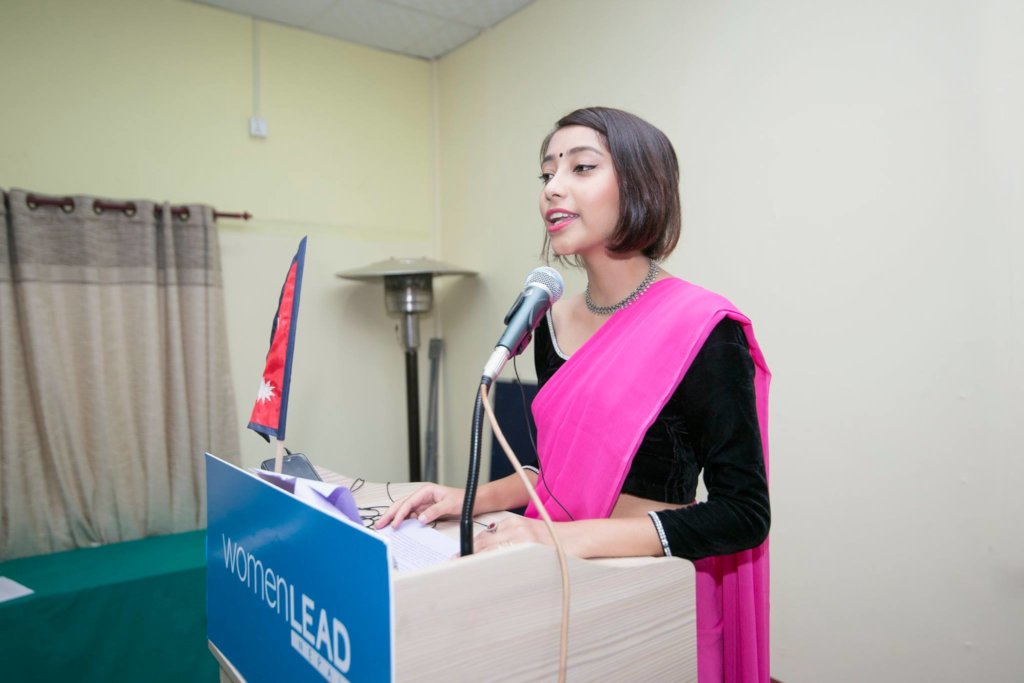 After eight months, our 20 Young Women's Political Leadership Institute (YWPLI) Fellows graduated from the YWPLI, a program designed to empower young women with an interest in politics to become the next generation of women leaders in Nepal.
During the intensive program, our Fellows received hands-on, in-depth training on various topics, such as Gender and the Constitution, Envisioning a Modern Nepal, and Privilege and Bias. They also had the opportunity to volunteer and campaign with a candidate of their choice during the Federal and Provincial Elections.
Our Fellows also were given the opportunity to identify and address political issues within their own communities by implementing advocacy projects on a range of topics, such as youth apathy towards politics, political literacy, women in politics, and community engagement. Through these projects, the Fellows were able to successfully engage local community members with key political issues, and inspire more young people to be involved in politics.
The YWPLI Graduation Ceremony provided our 20 Fellows with the chance to share and reflect on their experiences in the programs with an 82-person audience, consisting of friends, peers, parents and local women political leaders.
The program had a strong, positive impact on the participants, strengthening their passion for politics and willingness to challenge the status quo.
"The realization and the learnings that came with being a part of the YWPLI are something that I will cherish throughout my life. Over time, I also realize that I now have the responsibility to make other people aware so that they can influence the politics of the country as well" - 2018 YWPLI Fellow Sagoon.
"I am a person who learns through discussions and every session was a learning experience for me that broadened my perspectives on values, ethics, identity, and goals. I feel grateful to have gotten such a wonderful and interactive platform so early in my life and for this I would like to thank Women LEAD for unleashing the role players and decision makers in us; helping us realize the importance of women reaching out for women; pushing each other to greater heights," says 2018 YWPLI Fellow Anukriti.
A photo exhibition during the Ceremony showcased the achievements of the Fellows throughout the eight-month program.
In the coming months, two of our graduates will be heading to New York to attend the UN Commission on the Status of Women. This is a once in a lifetime opportunity for these young women to broaden their knowledge of politics from the local to the global level, and learn how to leverage international legal frameworks and decision-making bodies to advance women's political rights and empowerment in Nepal.
Stay tuned for updates on our incredible YWPLI Fellows' journey to New York!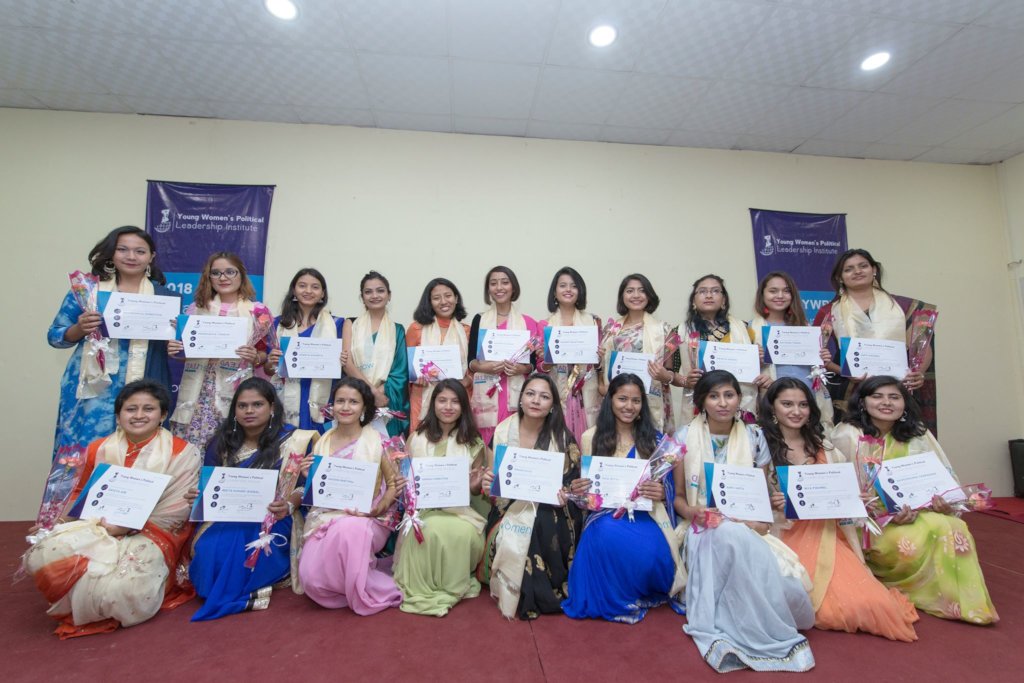 Links: