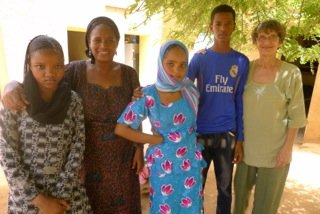 "I would like to be Prime Minister or work for an NGO. I want to help the people in my village and my family and fight against terrible diseases." - ALC Student Faji Hamid
In Niger, girls rarely progress to the 4th grade and 1 in 3 is married before the age of 15. The girls RAIN works with face the additional challenge presented by their remote desert location. Only 2% of girls in Niger make it to secondary school. A good education, like rain, is scarce here — especially for girls. And finding a secure and supportive place to live to persue that education is even scarcer.
New opportunity for nomadic students is found at the Agadez Learning Center – a safe and nurturing home away from home - a place to live, study, tuition, meals, and tutoring to support them through secondary school - a truly unique opportunity for Niger's children to break free of the cycle of poverty. As RAIN expands the center, we expect to set a new precedent in Niger. As girls in our mentoring programs graduate from primary school, they will have an option to continue their studies they would otherwise not have. School is a monumental commitment for desert nomadic kids and their families. Going to class means they aren't able to help their parents forge a living in the dusty pastureland south of the Sahara. Despite the sacrifices, this fall will find these girls attending school with smiles on their faces. Somehow, they know it's worth it. They know that each additional year in school brings them closer to a better life: More options. Skills to share back home. Better health. Greater independence. The possibility to be one of the lucky few in Niger to go on to high school, or even college.
Mentoring continues at the ALC
RAIN's mentoring program is gaining momentum at the Learning Center. The girls lean on RAIN staff member Halima Aboubacar as a mentor and role model throughout the school year. Meeting with the girls twice a week, Halima instructs and guides in a firm but gentle style. With her guidance, students delegate responsibilities for a variety of posts and chores, and lead informal peer to peer tutoring sessions. With her help, the average success rate of ALC students in the 2014 school year was twice as high as their peers, demonstrating that with the right support, rural students - despite many challenges - can outperform urban students. Those graduating meet with Halima in conjunction with school staff to assist in plans for high school and specialty schools offering degrees in public health, engineering, agriculture and education. In 2015, RAIN plans to extend our mentoring program, drawing from a local women artisan co-operative, to support the growing number of girls at the Learning Center.
This fall, 12 students are returning, joined by 13 girls from RAIN mentoring programs beginning their secondary school journey. Remote northern communities such as Gougaram, Tadek, Tchinfiniten, Soulefet, and Tchintelouste will see a new generation of girls going further in their education than ever before. A special effort is being made to seek out and recruit Wodaabe students in these communities, who are the least represented in Niger schools.

School starts in a few weeks. Because of friends like you, new opportunity is in reach for these desert children of hardship and hope.
On October 15th, GlobalGiving will match your donation to our mentoring program that keeps at-risk rural and nomadic girls succeeding in school by 30%! Matching begins at 9:00 am EDT and lasts until funds run out or 11:59 pm EDT.

Let's do this! Mark your calendar for October 15th and be sure to spread the word...together we can keep more girls in school to be the next generation of students at the Agadez Learning Center.
++++++++++++++++++++++++++++++++++++++++++++
It's not often that girls in rural Niger are asked about their lives and hopes for the future. RAIN supplied questionairres to the students at the ALC to get to know them better and let them know that their ideas count. Below is a sample from a Wodaabe student.
Dafada Hadiza
Age: 14 Grade: 5
What are common illnesses in your village? Malaria, menengitis, measles, conjunctivitis, fever, back illness.
What is the most difficult part of your life? Life is expensive. We do not take advantage of our culture.
What work did you do as a child? Getting wood and drawing water by mule back. Caring for young goats.
What games did you prefer as a child? Galloping on mule back, playing with clay and a doll, a game called gollel.
What work do you do during your vacations? Helping mother pound millet, bringing wood, herding the flock to pasture, fetching water, embroidering.
What are the recreational activities you prefer? Dancing with my friends, embroidery.
What profession would you like to do when you are an adult? To be a nurse, to help care for the sick.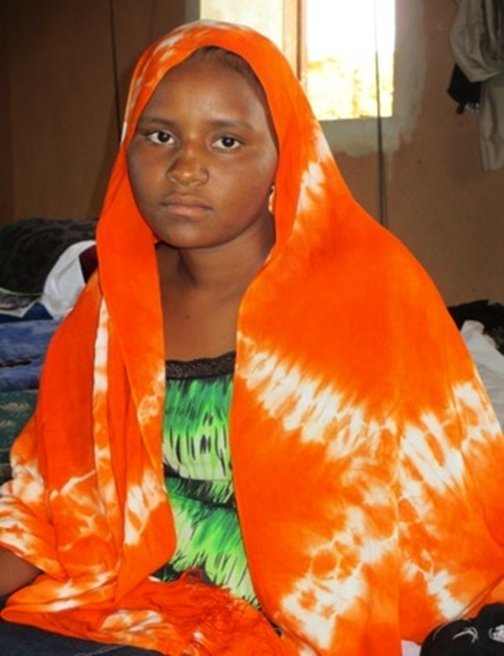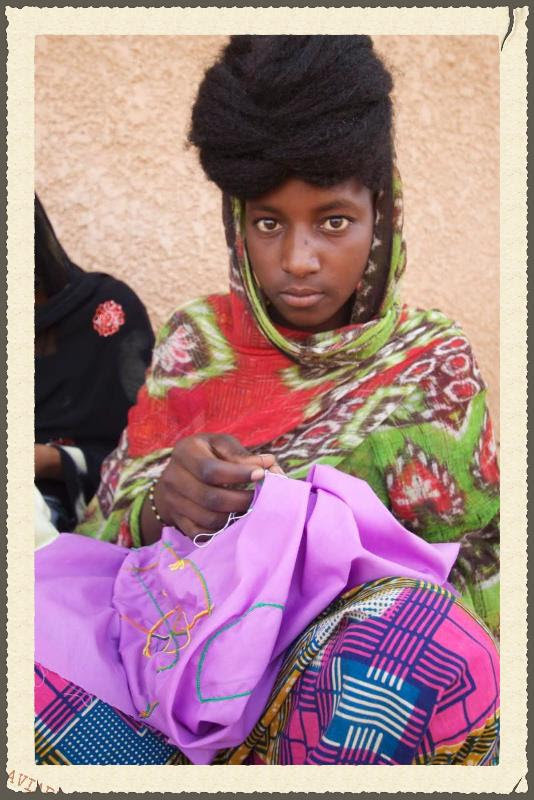 Links: