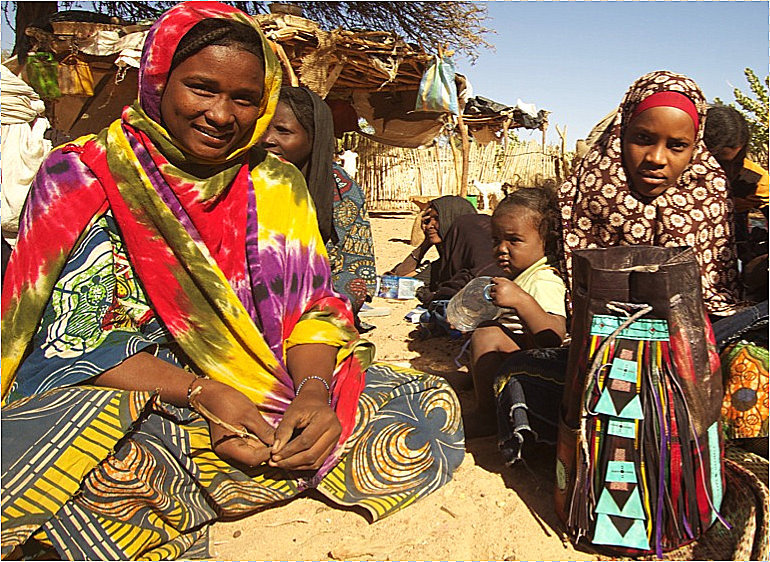 The village of Gougaram, remotely located at the gate of the Saharan Air Mountains in northern Niger, has experienced incredible challenges in this already hostile landscape. In addition to constant threats of food shortage and drought, the majority of Gougaram fled during the conflict with the previous government, settling in makeshift refugee camps on the outskirts of the uranium mining city of Arlit. After the conflict, the Gougaram community returned to a devastated landscape with a government military camp established in the center of the village. Distancing themselves from the military, residents settled in several hamlets across a two-mile radius around the local elementary school.
In part due to your generous support, RAIN mentors immediately tackled the challenge of getting their school back on track after returning from the refugee camps. For the past three years, Gougaram women have succeeded as mentors and role models, encouraging their community to focus on education and community development. Twelve women from five different hamlets are engaging their communities in important conversations about the value of education, the pitfalls of early marriage for young girls, and hygiene and health issues.
Your support also provides the opportunity for at-risk girls in Gougaram to benefit from counseling, awareness raising group discussions, advocacy at the school and family level, and important practical skills training in traditional crafts. The women of Gougaram proudly announced to RAIN staff that all twelve girls in their final year of elementary school graduated this year, thanks to the mentoring program.
In Niger, rural children rarely finish the six-year elementary school cycle, which is based on the French system. Most rural villages that are lucky enough to have an elementary school are forced to send children to towns and cities if they want to continue studying onto middle school. At the end of the 2011-12 school year, twelve girls have set a precedent as role models for younger girls, demonstrating the impact and success of the mentoring program as they braved the necessary relocations in order to continue their education.
We met 15 year-old Mariama, a student in our Gougaram mentoring program, during her winter break. Mariama was proud to show us her leather work, including finishing the final decorations for a tea bag for her aunt was working on. Practical skills training that includes artisan craft workshops are an important way to reinforce local traditional activities while providing the girls with a way to earn some money.
Mariama explained how her practical skills training allowed her to improve her life while in school. "My father gave me some money upon leaving for college in Arlit. I purchased some leather and made leather key chains to sell in town. So far, I've sold six key chains for 500cfa each (~$1 each). I bought food with this money." The skills that girls like Mariama learn from their mentors help them to continue their education while feeling more independent and responsible.
These women and young girls are grateful for your concern and the support you've given them so they may get a "leg up" in difficult times. Women and children can only show their thanks through their stories, photos, and smiles of success as they take the lead in improving the lives of their families and neighbors. At RAIN, we wish we could share with you the gifts of goat cheese and camel milk offered to our staff during fieldwork missions, as they truly represent the culture of thanks and giving in demonstration of their deep gratitude!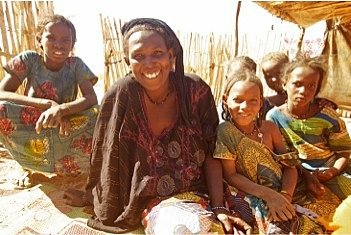 Links: