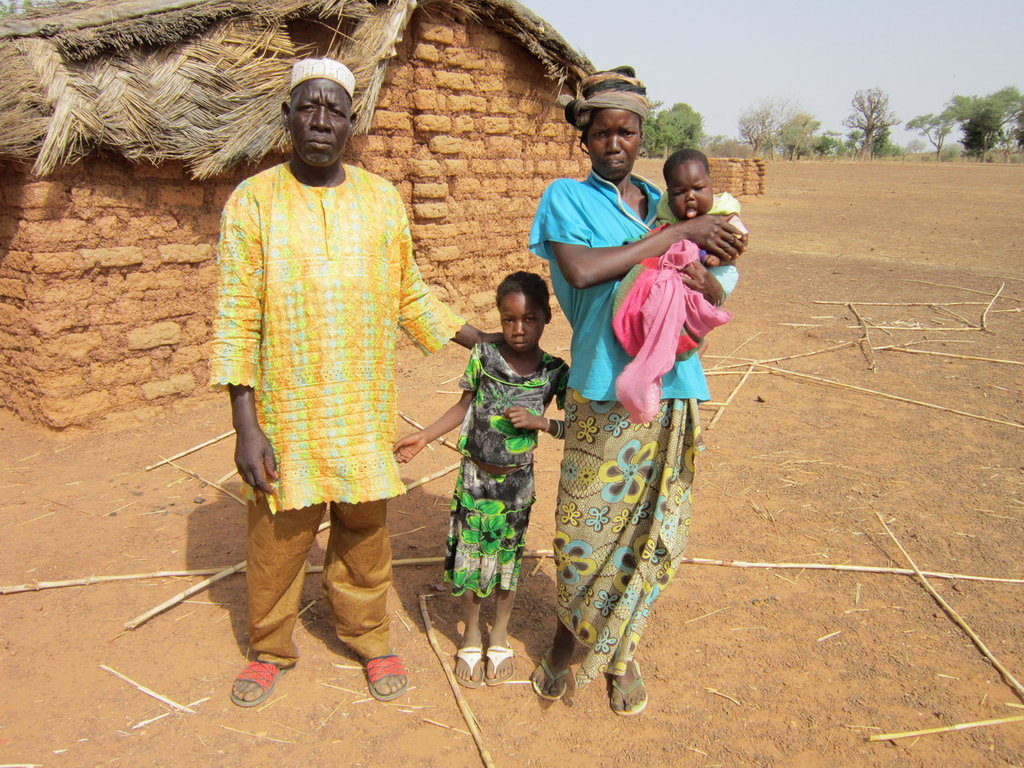 Meet Abibata and Alimata
Meet two of the girls whose educations you have helped launch. It is hard to get girls to smile at this age. But after a few years of education, it is a whole different story (as exemplified by the photo of middle school girls).
Abibata, from the village of Koeneba, is doing very well in primary school. When asked what she likes most she replied: "I like reading and arithmetic. The teacher and my parents say that if I work hard at school, I will go to middle school. I want to become a nurse so I can treat people who are sick". Abibata's parents are very grateful to GlobalGiving donors for giving their daughter the opportunity to enter school. The father explained that NEEED (our partner organization that runs the project) told him that " 'all children must go to school regardless of their sex'. This is why we have sent our daughter to school so that she learns to read and write. She works hard". Abibata's mother added "I hope my daughter will have a job one day and be able to help us with a little money and food".
Another high-achieving student is Alimata, from the village of Danaoua, who is being raised by her grandparents. Both grandparents understand the importance of education for girls and appreciate NEEED's offer of school materials and a lamb to help their granddaughter enter primary school, after which they will help her raise her lambs and sell them each year to support future years of schooling. The grandparents are adamant that they do not want their granddaughter be like them. They want her to get an education and become a teacher or a doctor.
Abibata and Alimata are two of the 300 girls we supported last year, thanks to our GlobalGiving partners. Nearly 90% of "our girls" passed national exams last year to go on to middle school compared with 63% of their peers in the region. This is a testament to the structure of this self-help program, the manner in which NEEED engages the commitment of village parents and young girls, and what NEEED provides each girl in her first year (including a lamp to study by at night AND a lamb which enables parents to assume responsibility for the remainder of their daughter's 12 years of primary, middle and secondary school) – all for $90.
Important: Wednesday, June 12, is GlobalGiving's biggest Bonus Day this year. GlobalGiving will match all donations to this project by 50% up to a maximum of $1000 per donor. So mark your calendars. We'll post a reminder early June.
As always, our most sincere thanks for your continuing support of these girls!