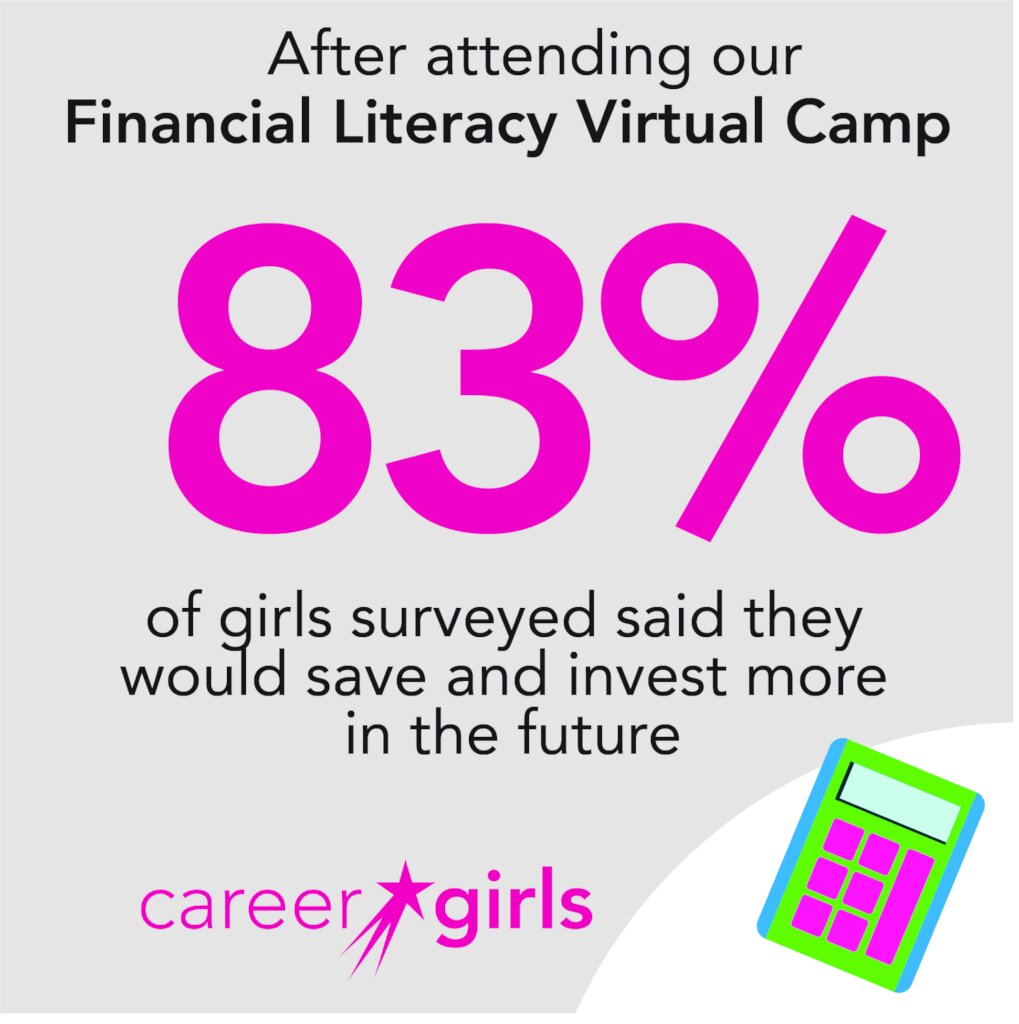 Thanks to donors like you, Career Girls produced 4 innovative multi-day Virtual Camps in 2021, connecting girls with women role models in Artificial Intelligence and Robotics, Business and IPO, Financial Literacy, and Environmental Sciences and Climate Change professions.
Today, we wanted to highlight one of our virtual camps, our Financial Literacy Camp. Taking place over three days, the girl campers learned the fundamentals of managing their personal finances.
In particular, the girls learned the importance of saving and investing their money. For the campers, the basics of financial Literacy can form the backbone of their financial futures.
After our virtual camp finished, over 83% of virtual campers responded that they would save and invest more in the future.
Our team was thrilled to look at the data and realize how much our virtual campers had learned over the course of three days. Financial Literacy is one of the most important subjects for any person to learn, and our Career Girls are no exception.
One camper said, "I learned a lot about money! That I can earn money now, that I should save more, and where I could invest to prepare for the future."
With your help, we're looking forward to conducting 6 Virtual Camps in 2022 and continuing to provide them free-of-charge for every girl who wants to attend. Thank you for your support!
Warm regards,
Linda
Links: