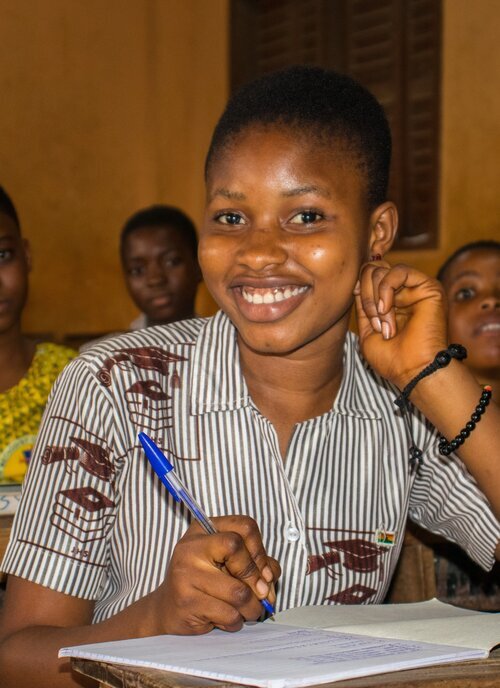 Dear Donors,
We are writing to you today to ask for your support in our mission to end child marriage in Ghana through education for girls.
In Ghana, one in three girls is married before the age of 18, with some as young as 12. This practice is harmful to the physical, emotional, and psychological well-being of these girls and has long-lasting negative impacts on their lives. It also perpetuates the cycle of poverty, as girls who marry young often have fewer opportunities for education and employment.
That is why we are committed to providing education for girls in Ghana, as it is a proven way to combat child marriage. When girls are educated, they are more likely to delay marriage and childbirth, have healthier children, and be active members of their communities.
However, access to education is a challenge for many girls in Ghana, particularly in rural areas. Many face barriers such as poverty, cultural practices, and a lack of schools and teachers. That is where your support comes in.
With your help, we can provide scholarships for girls to attend school, build and renovate schools in underserved areas, and train teachers to ensure that girls have access to quality education. We also work with community members to raise awareness about the importance of education for girls and the harmful effects of child marriage.
By supporting our efforts, you can help us make a lasting difference in the lives of girls in Ghana and contribute to the larger goal of ending child marriage globally. Your generosity will have a ripple effect, not just for the girls you are supporting, but for their families and communities as well.
Thank you for considering a donation to our cause. Together, we can create a brighter future for girls in Ghana and beyond.
Sincerely,
[HACEP-Ghana Team]