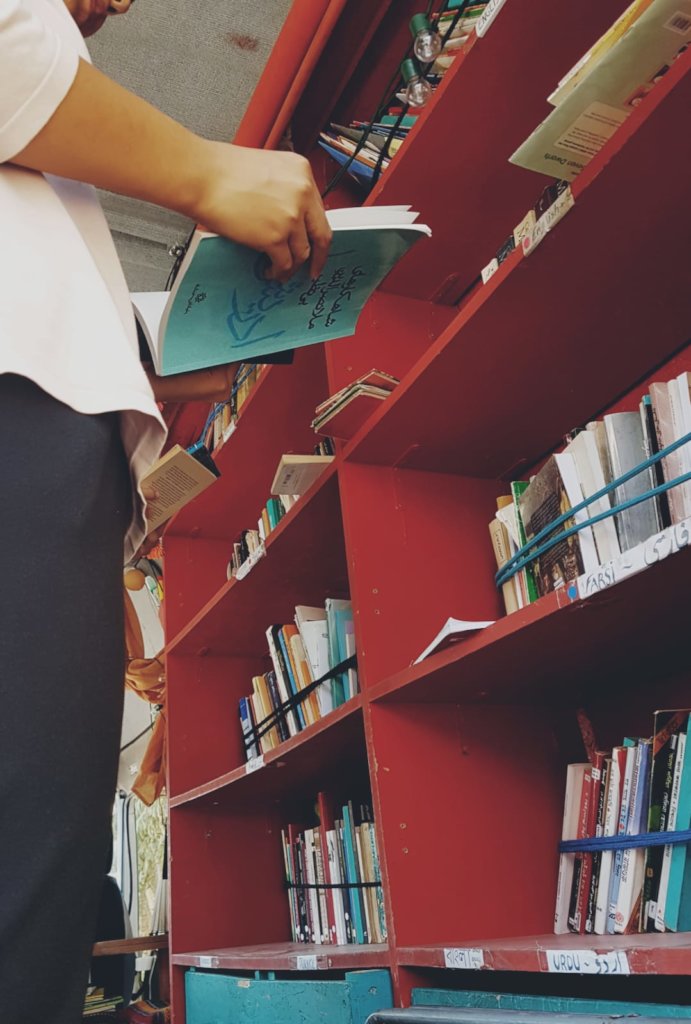 In times of uncertainty, when even socialising now carries with it issues of protection and social responsibility, it is projects like ECHO mobile library that shows the importance of connection in our communities. When Greece came out of lockdown, we started our sessions as quickly as we could. Then in August, after taking a two week summer break, the reaction when we returned to our weekly sessions was one of pleasure and relief, with one library user saying that they'd been afraid that we had stopped forever, with others jokingly telling us never to take a holiday again!
Whilst acknowledging how much the library as a service is valued by our friends we have taken extensive measures to ensure that we do not contribute to the spread of Covid 19 amongst vulnerable populations. We have also had to re-think how we run our children's sessions and this week the kids' team distributed more than 300 educational activity packs for our younger library users to use at home. The situation in the camps remains very poor, with the threat of Covid adding to an already fraught situation. Yet, amongst all of this we are happy to say that the library continues to be used to improve people's present and support their future.
Last month alone, despite working at only half capacity (several of the camps that we usually visit are currently on full lock-down) we loaned almost 200 books, distributed 160 learning resources and managed to fulfill many requests for our library users, from drawing guides to poetry, from sewing instructions to basic maths.
The ability to confidently and independently communicate is one of the most empowering tools for our library users. In one of the camps Mahmoud* a regular user, requested from us a means of learning French from Somali. He wanted to be able to better communicate with his fellow French-speaking neighbours and room-mates. After reaching out to our network and a lot of searching, we found an excellent printable online resource which he is now using on a daily basis. And it's not only French: Mahmoud's neighbour is using our resources to teach his wife English, several of our new German resources are already on loan, whilst hundreds of others have taken our materials for basic communication in Greek and English these past two months.
It means a lot to us that in these difficult times that friends, family and strangers have continued to reach out and support the library's essential work in offering education, community, hope and opportunity to those who need it. On behalf of our library users and volunteers, thank you.
*name changed for confidentiality