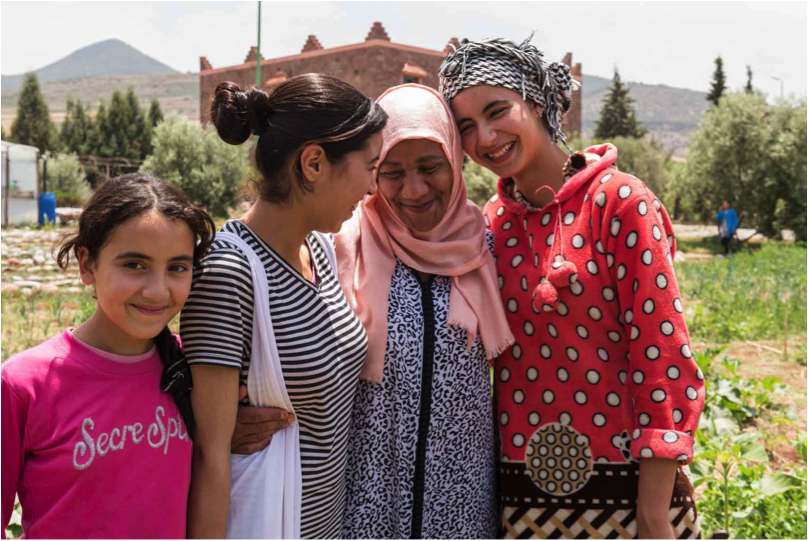 In our December 2016 update, Global Diversity Foundation's Director of Projects in Morocco, Mohamed, took us on a walk down memory lane, reflecting on some of the partnerships formed since we started rehabilitating school gardens in Morocco in 2002. If you haven't already seen it, please do visit our webpage and watch the video featuring Jamila, an ex-boarder and current director of the boarding house. In the video, Jamila describes her life, and the others in residence, at Dar Taliba, including how they participate in work on the ethnobotanical garden. See what you've made possible!
In this report, we have some exciting news to share! Through a partnership with local, independent hydrology & engineering consulting firm, Resing, we are receiving funds to implement a water project at Dar Taliba. What this means is we will be establishing a permaculture nursery with a state-of-the-art irrigation system to cover over 6,063m² of the Dar Taliba gardens (including the vegetable patch - see photo - that provides food for the girls), and implement training for the students and community members at the Dar Taliba girls' boarding house and training center.
Specific activities that we will carry out over the next two years are:
constructing a water-storage basin, designing and implementing the irrigation system
designing a fully integrated permaculture garden, which includes a vegetable garden, ethnobotanical garden and nursery, including design of permaculture water capture techniques
enrichment planting of useful, endemic and threatened species (grown in the Dar Taliba gardens) in nearby communal territories (including in Ait M'Hamed in Azilal province, see photo)
creating a demonstration site at Dar Taliba to train female boarders and nearby community members in permaculture, nursery and irrigation management, medicinal and aromatic plant and fruit and nut tree cultivation, seed saving, value-adding, post-harvest processing and marketing
an exchange programme with douar El Hamri in the Chichaoua region for selected Dar Taliba boarders to learn about innovative projects such as organic gardening, ecological gardens, and rainwater collection.
This upcoming support is encouraging for the Dar Taliba girls as it opens up greater opportunities to learn new techniques and form new connections within their own communities as well as with neighboring ones. As mentioned by Mohamed as he chatted about recent cleaning and weeding efforts by the girls to restore the gardens after harsh summer conditions, "The girls and I excitedly await the return of the permaculture specialists to Dar Taliba.
In photos: Saida (center) has been part of the staff of Dar Taliba for half a decade, working as an educator. At this home away from home, she assists the residents of Dar Taliba with their homework, in the garden and "in general, participates in the welfare of girls in Dar Taliba," Mohamed shares. (Photo credits: Inanç Tekguç)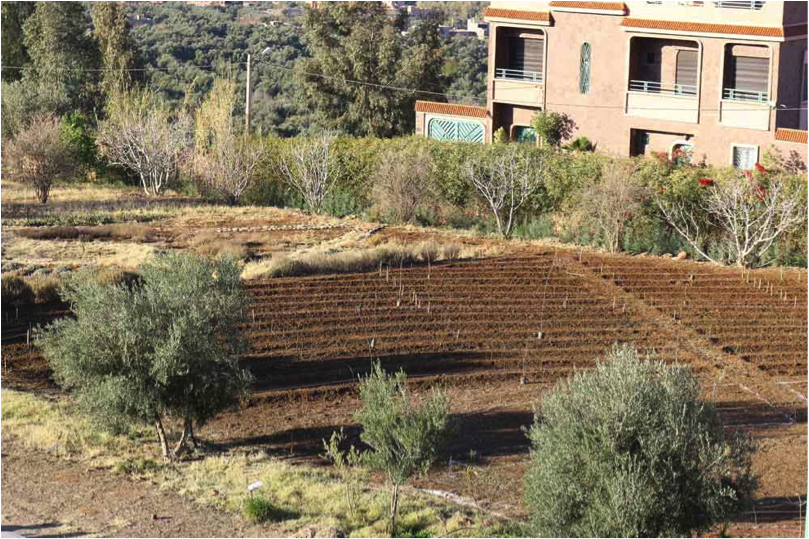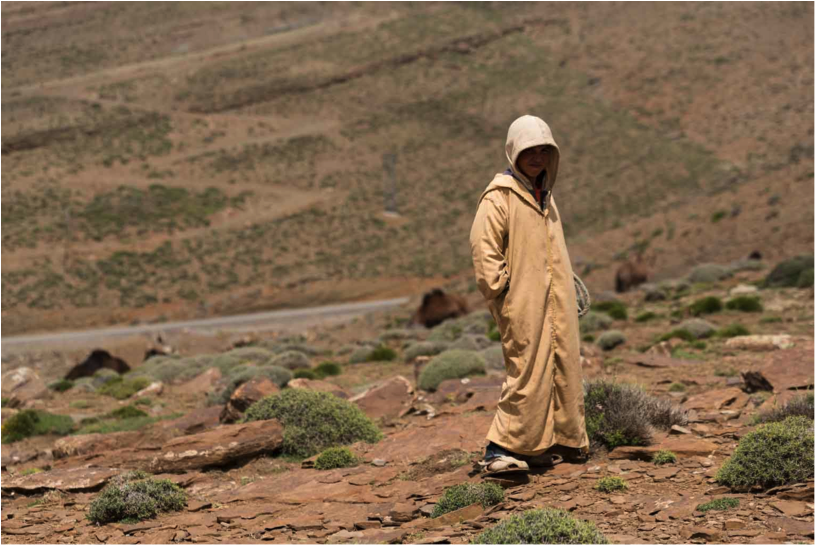 Links: