Eid Mubarak!
It worked- again! Our second pallet of Luci solar-powered lanterns arrived in Gaza on Sunday! Though we already knew that donations of aid could be directly received by Palestinian Non-Governmental Organizations, it was still such exciting and encouraging news to hear that the shipment had cleared the blockade and arrived successfully. This pallet was received by the Al Basma Club for the Disabled (ABCD), a Palestinian Non-Governmental Organization based in Gaza City. ABCD was established in early 2005 as a response to the physical and social needs of the disabled, especially youth and children.
Al Basma's team brought 300 Luci lights to 90 families whose homes were entirely demolished - they are staying in temporary homes called caravans. We had asked ABCD to distribute there because when the social workers from Gaza Community Mental Health Programme brought Donna, Rebuilding Alliance's Executive Director there in April, we could only deliver solar lights to the five families in the care of the social workers. Now Al Basma's team brought light to the other families too.
During the holy month of Ramadan, the gift of light is especially meaningful. Parents give their children a fanoos, or lantern, as a reminder to be a light in the darkness. With as little as four hours of electricity a day, this little Luci light can be a big help during this special month, when families come together to celebrate. Al Basma Club also delivered solar powered Luci Lights to their 300 members who include deaf and physically disabled people as well as the able-bodied in Beit Layha in the north of Gaza. Their team then distributed to the most needy children in the Jabalya refugee camp and they gave 250 lights to the children at the Al Amal Orphans Center in Gaza. Al Basma also shared the shipment with the Women's Project Center in Rafah, who is distributing them during the Eid celebration.
We look forward to bringing you a photo montage of Eid in Gaza, through the glow of solar-powered Luci Lights! Here is a link to a video made for us by the very talented Mohamed Monsour, who also took all the attached photos.
A big thank you to everyone who donated to send this second pallet of solar lights! We just placed the order this past week to send the third pallet of solar Luci Lights. Thank you for your support and caring — thank you for being a light in the darkness, a light of the world!
Best,
Tamsin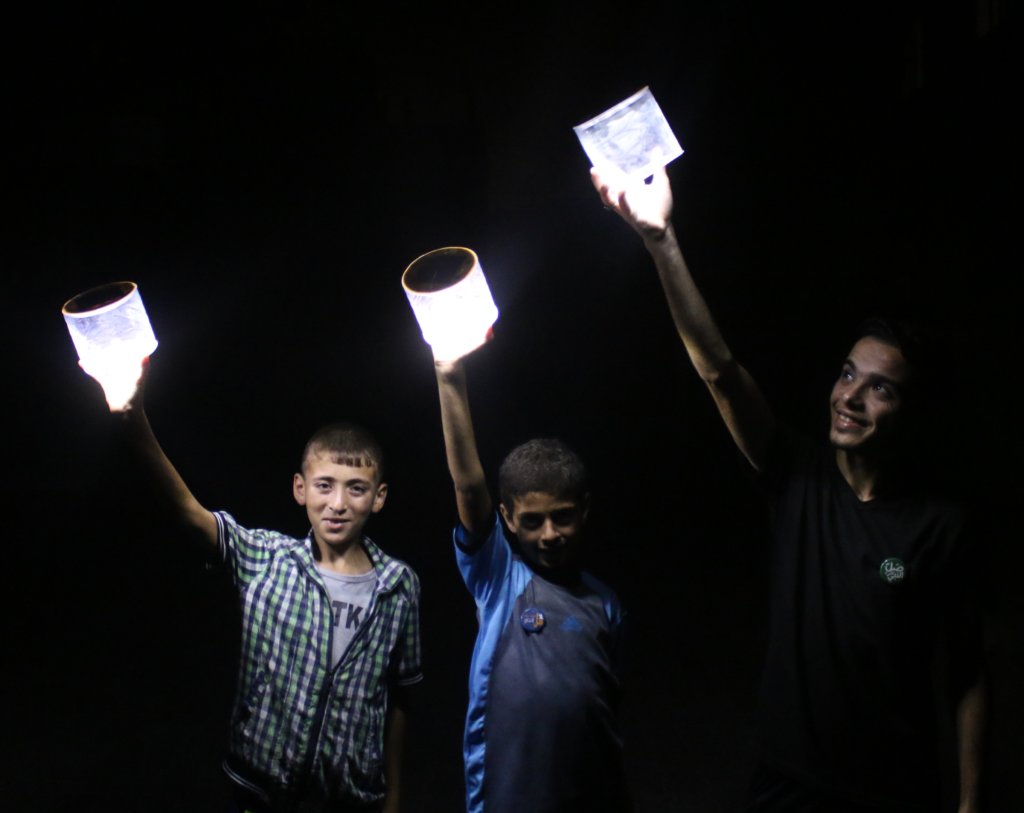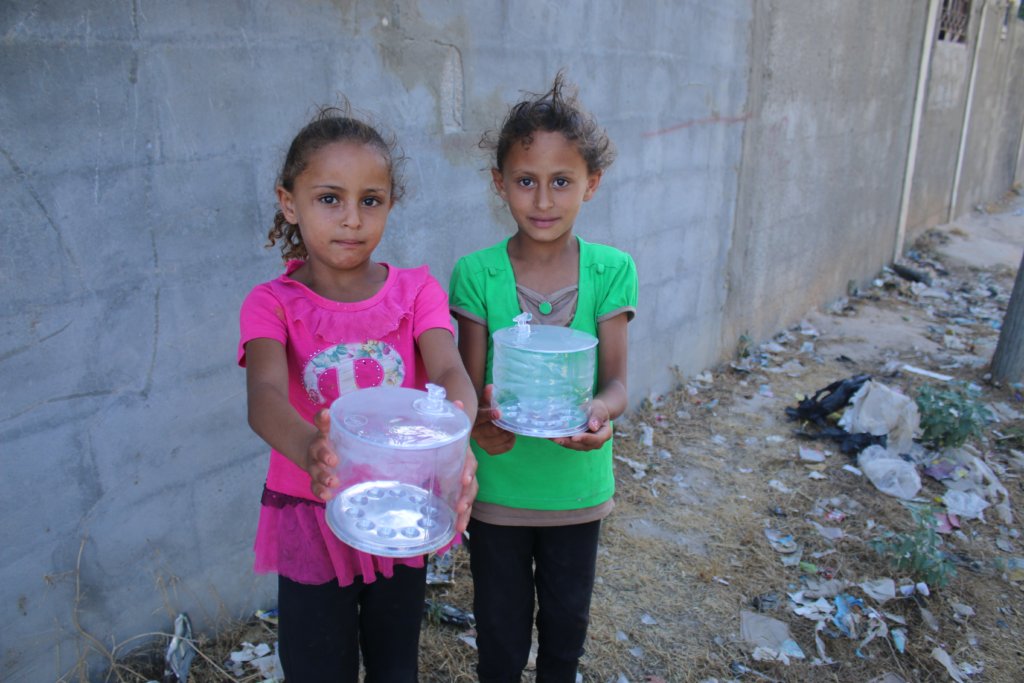 Links: