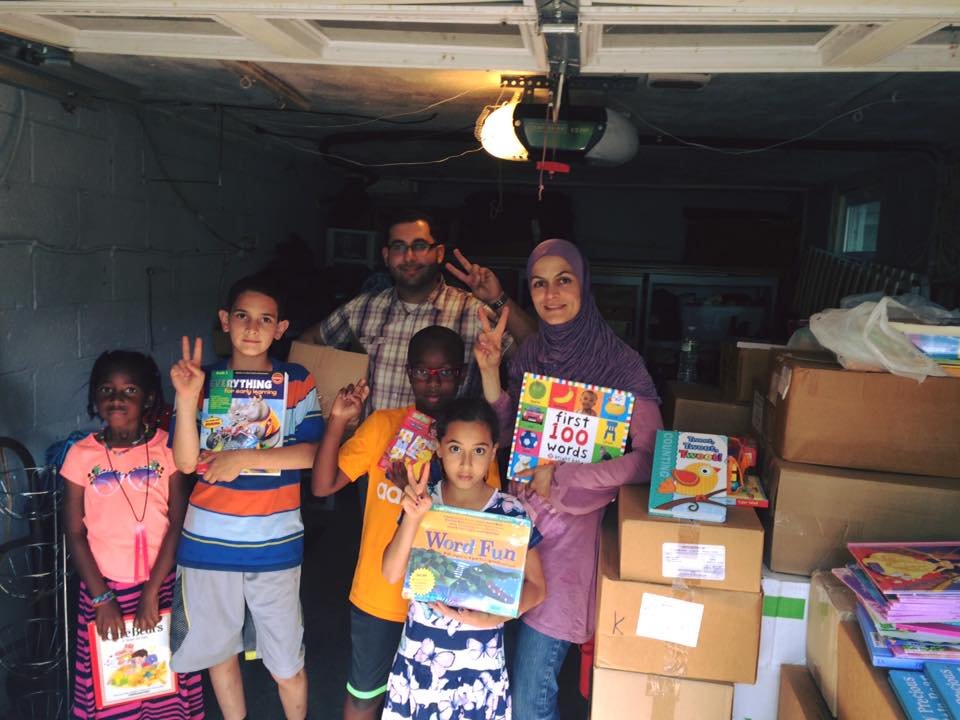 Dear friends,
On May 18, 2015, you helped us reach our goal - 3,888 backpack kits with school supplies for Gaza's neediest children, and donations are still coming in! Thank you for your support!
It has been over a year since since the shelling of Gaza began last summer. At the current rate, reconstruction will take more than seventy years to complete. Not a single home has been rebuilt. The blockade continues.
We must not lose hope that a brighter future is possible. In addition to backpacks, we are now sending thousands of children's books, one of the most sought after non-essential items requests from families in Gaza.
Our book drive coordinator, Laila el-Haddad (shown above), author of Gaza Mom and Gaza Kitchen: wrote:
" My community here in Baltimore is collecting new books to put into each backpack because this is a way to nourish young minds, and nourish the goodness in us all. There is a tendency to view those in Gaza as victims requiring nothing more than sympathy and monetary donations, and the blockade as solely a blockade on the entry of food, rather than a blockade on freedoms and rights, such as the right to learn. But people everywhere long to give something tangible and useful, Sadaqah Jarayah, translated as Continous Charity — gifts if you will, that keep on giving. It is so difficult to have the opportunity to do that for Gaza. With this siege and destruction how do we give to help them build their future?"
In this spirit, hundreds of people from all different backgrounds donated to the bookdrive. From Adam, our lead volunteer coordinator who brought the project to mutliple Muslim Elementary and High Schools in New Jersey:
"The situation in Gaza is very critical. As we take life for granted, children in Gaza are not given the opportunity to grow and succeed in school because of the occupation. Being able to contribute to the book drive is really giving the gift of reading! Education is essential to the growth and success of Gaza. Working with my community and with Laila El-Haddad and her community to come together to collect books for the children of Gaza was a beautiful and selfless experience. The fact that people of all races and religions came together to contribute to the book drive showed the support and love we have for Gaza. I hope that when these books are delivered the people of Gaza will feel the support and love we are sending their way. The thought may seem simple to many, but supporting the development of these children is really setting the foundation for them to become successful doctors, engineers, and lawyers. We aren't just sending books, we are building a brighter tomorrow."
Now that we successfully reached our fundraising goal for the backpacks, the hard work of customs approval begins. Production of the backpack kits finished in June (photos shown) - all 3,888 kits now are awaiting clearance to be shipped from the supplier in Oklahoma to the East Coast community center that will send them across the sea.
We knew that getting approval from the Israeli Authorities wouldn't be easy. On June 2nd, we received formal approval from the Palestinian Authority Ministry of Finance authorizing our donation. The donation was then sent to COGAT (Israeli Coordination of Government Activities in the Territories) for security approval before being cleared by Israeli customs. After over a month of delays, we have engaged our diplomatic networks. We have been calling COGAT's offices, checking in regularly to remind them the importance of this shipment. Our elected representatives are calling the Israeli consul general in San Francisco to inquire on our behalf, and we are working diligently with the UNOPS team to ensure any questions are answered in due time. You can call your representative - tell them you donated to our project and ask them to inquire to the Israeli Consulate as to why approval is taking so long. Your calls make a difference. We remain committed and engaged, especially when proceedings are frustrating and difficult - a spirit of perseverance that the families in Gaza model every day.
Meanwhile, the blockade continues, against the advise of Israeli military officials who say that economic opportunity in Gaza is necessary to prevent another escalation of violence. School, now more than ever, proves itself to be an invaluable asset for children recovering from trauma - it provides them stability, a support network, and promotes dreams of the future. We will continue to nourish these dreams as we expand our network. As the BDS movement picks up steam across the country, we hope to build a movement to invest in education for Gaza's children, in the spirit of peace and prosperity for all.
Because we believe we will succeed, we are continuing our outreach. Last week, Donna and Kelly met with the United Church of Christ in Redwood City to discuss ways to partner on the next backpack container. Despite the challenges this project faces, we remain committed to reaching Gaza's children and their families. Plans for the next container are already under way.
"It is a privilege and a blessing to be able to support the good efforts and accomplishments of Rebuilding Alliance. I especially appreciate the opportunity to help Gaza's children rebuild their lives and hope for learning in the form of a back-pack for school. I hope that people of faith will act out their faith by giving generously…."Walk their talk." - Rev. Dona Smith-Powers
Please feel free to contact us if you have any questions or would like assistance in contacting your representative by emailing kelly@rebuildingalliance.org.
Also, tomorrow is a Global Giving Bonus Day - all donations will be matched 40%! If you or someone you know would like to give, consider purchasing a backpack for the next container, or support Rebuilding Alliance's other projects.
With great thanks,
Kelly Leilani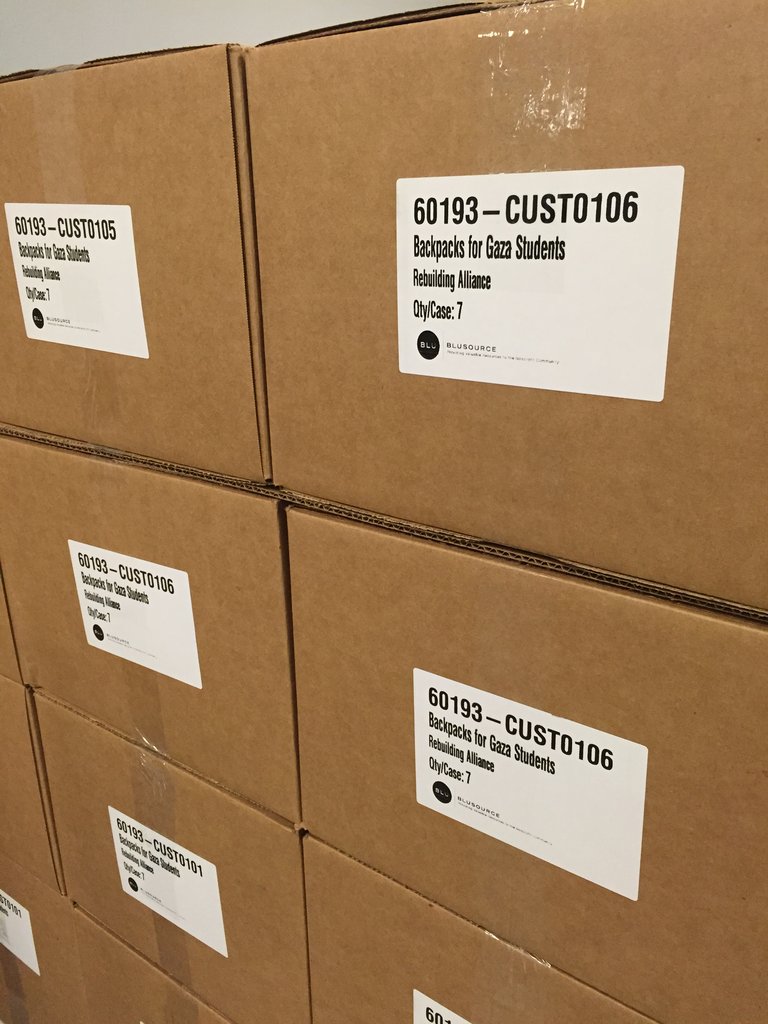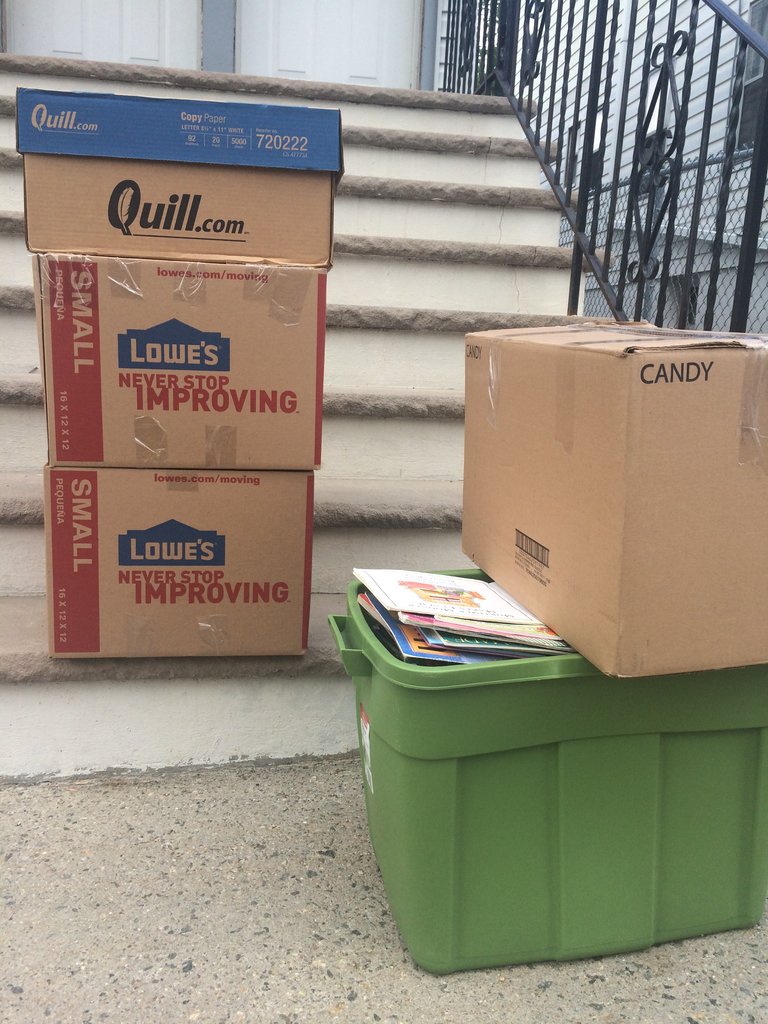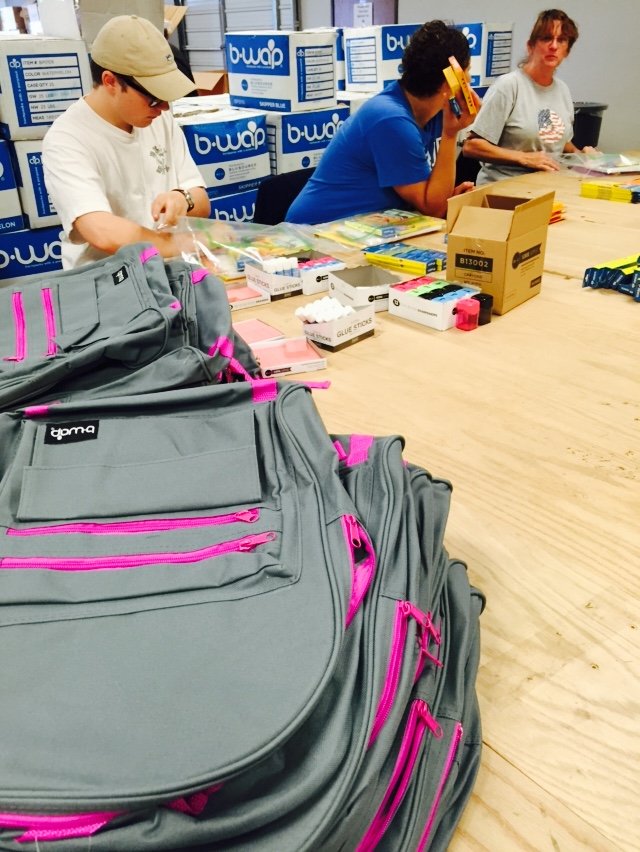 Links: