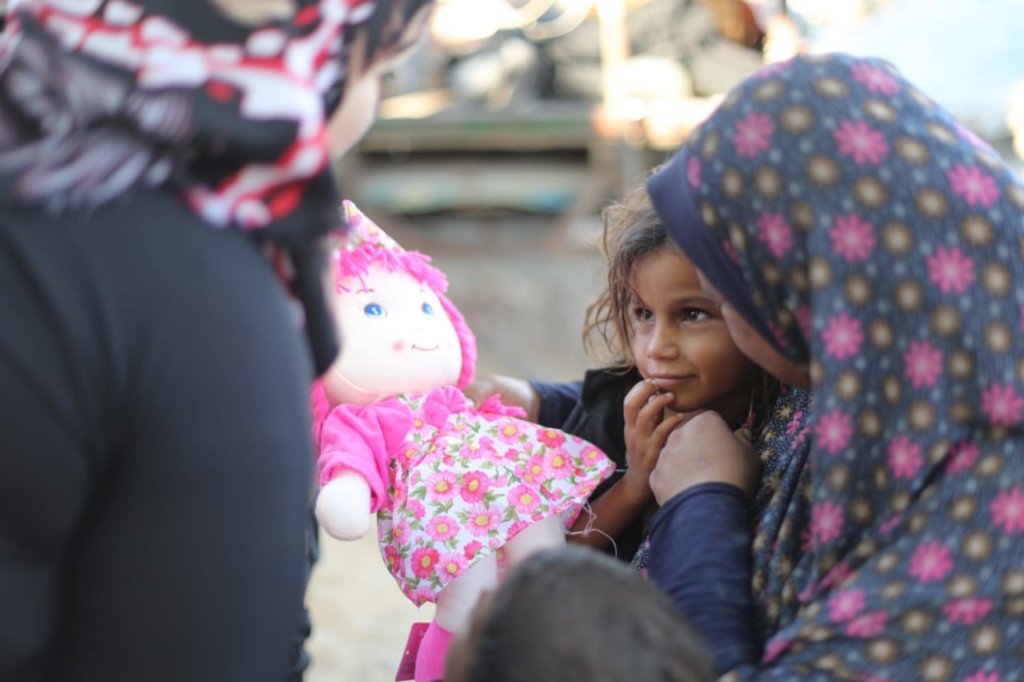 Dear Donor,
Thanks to everyone's donations in the GlobalGiving competition in July, Rebuilding Alliance (RA) began working with a family living on the outskirts of Rafah in a neighborhood called Oriba. My name is Omnia Ghassan and I am a Coordinator for We Are Not Numbers -- a group of young writers who aspire to deliver the Palestinian cause to all English speakers. I was asked by RA to evaluate the project and tell you what I am seeing.

Early in the project, when we first met the family, my colleague, Israa Mohammed Jamal, had written a piece called "When a home barely provides shelter." Israa's initial impression of the house is that it was in an unlivable condition. "I was really upset by what I saw," she exclaimed. "I don't know how the children are living there and what will become of them."
Fatma - the mom who is expecting, Salem - the dad, six boys, and two girls were living in a house that was barely standing. Because the family was hungry and facing malnutrition, RA's response began by providing baskets of food and also medicine for the boy with the eye infection -- he is now healed. Urgent changes were needed to assure the structural rehabilitation of the home and also to help find a source of income; because of your donation, Rebuilding Alliance was able to help.
With your support, the RA team hired contractors to rebuild their house. Now, the house has good kitchen, a working bathroom and two rooms, each with two large windows with painted flowers on the wall. One important benefit is that their living space is now free of insects. There's now concrete roof over the kitchen and the bathroom, while there is galvanized metal sheeting providing a roof for the rest of the house. The barn was replaced with a new one for their chickens and goats — and new animals will be arriving soon.
They now have running water. "We no longer need to carry buckets from the nearby water line," the mother said. She also expressed her gratitude for the provided food, milk and diapers for her baby girl. She said with a wide smile, "With electricity, when I can't buy diapers, I can simply put the diaper cloth in the washing machine instead of washing them by hand! I never thought this would actually happen. I'm speechless."
So far, the Phase 1 construction has been completed. Next, we'll be taking the family to purchase their sheep and chickens, and also their appliances will soon be arriving including a stove, refrigerator, and washing machine. Your donation made it possible for this family to get back on their feet and we're incredibly grateful for your decision to support the Gaza Emergency Relief Fund. With your help we will help more families like this one.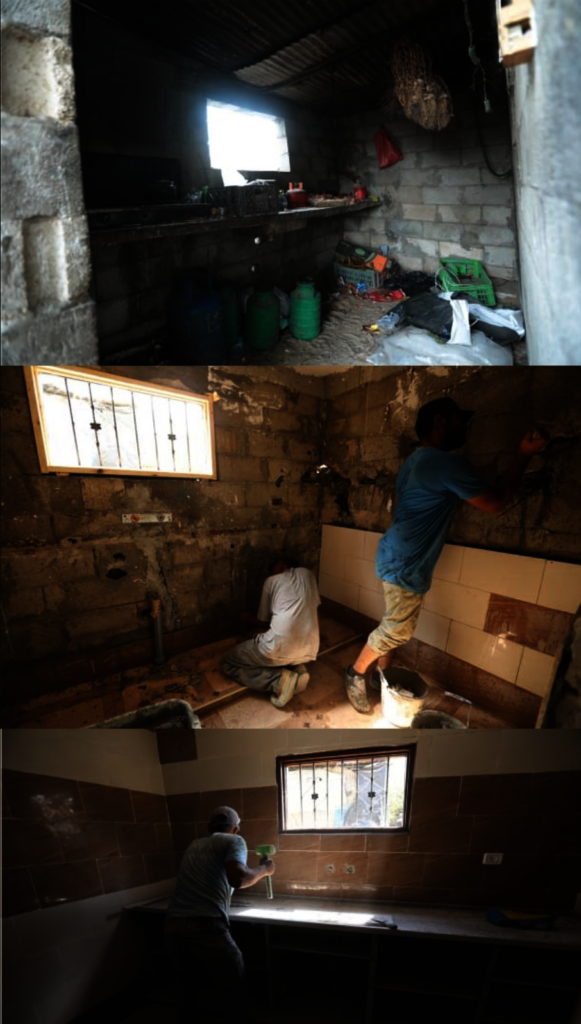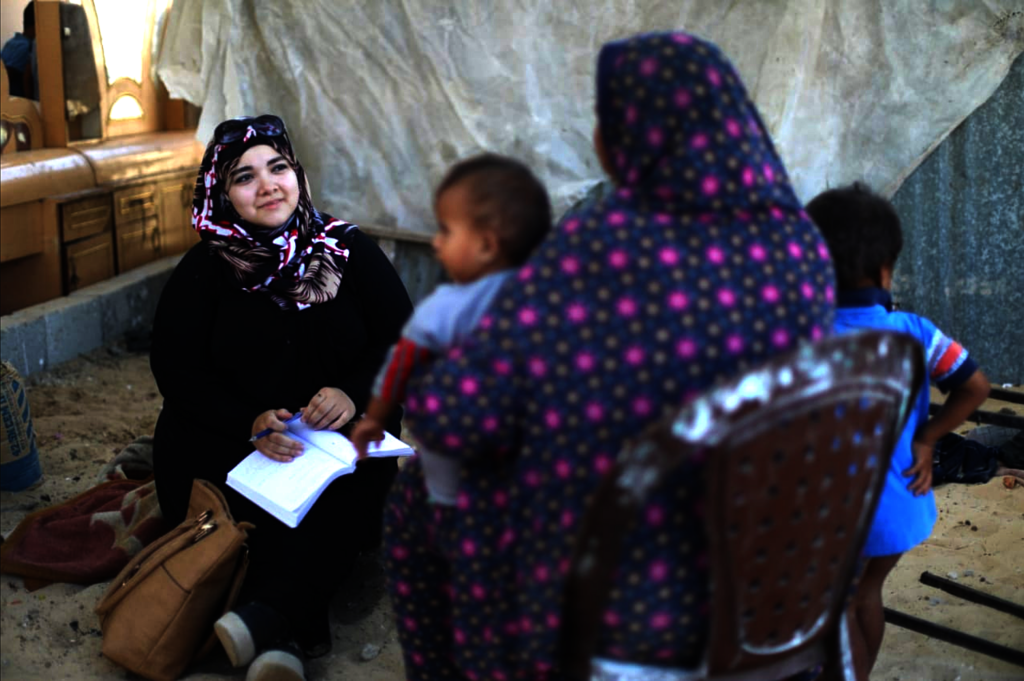 Links: