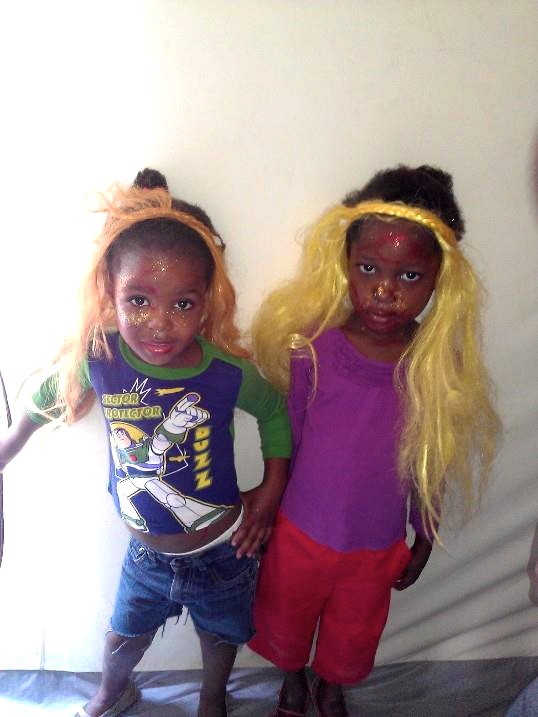 With your support, the kids at the HTDC orphanage are learning fast. They love school, and the older kids delight in helping the little ones learn their letters and numbers.
But it's not just about schoolwork at the orphanage. Haiti recently celebrated its major yearly festival called carnival. The staff marked the event with a party – and the kids all dressed in costume! They had an absolutely brilliant time.
Without you, the children and staff at the HTDC orphanage would spend their days worrying about where their next meal was coming from instead of deciding on the best costume for carnival. Your generosity makes all the difference.
Tomorrow, GlobalGiving will be matching all donations by 30%. That means that tomorrow, if you give just $23 you could feed all 27 children in the orphanage's care for a whole day.
We hope you'll help provide a secure future for the kids at the orphanage by making a donation tomorrow. If you can't give, we hope you'll share this link with friends and family and let them know how easy it is to change lives in Haiti!
Thanks so much for your support, and we wish you all the very best!