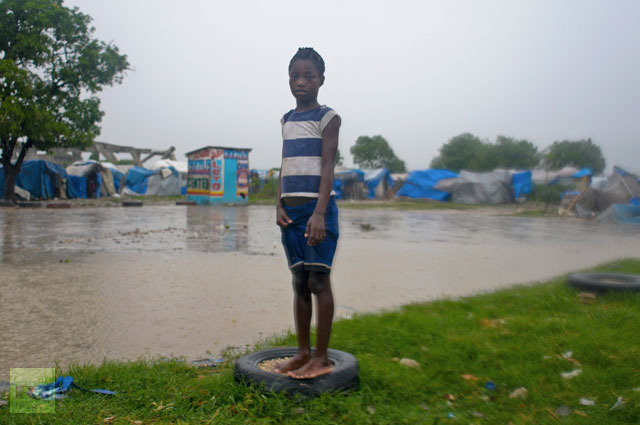 On Friday August 24th, Tropical Storm Isaac slammed into Haiti, bringing 60mph winds and torrential rain. Isaac flooded many parts of Port au Prince, flattened countless tents, affected 14,000 families, and killed at least four people.
Thanks to you, the orphanage weathered the storm in a safe, concrete house and everyone is safe, but they didn't escape unscathed. The storm destroyed the orphanage's school.
Communications with Haiti are still difficult, so we don't yet have pictures or details for you. In the coming days we'll gather information about the damage and what we'll need to rebuild. As we learn more we'll let you know.
Together, we can rebuild the orphanage school better than it was before. We hope that you'll donate today or share this page with friends and family to let them know that while Isaac hit Haiti hard, we're ready to rebuild.
Thanks so much for all you've given, and we'll update you again soon.
Links: