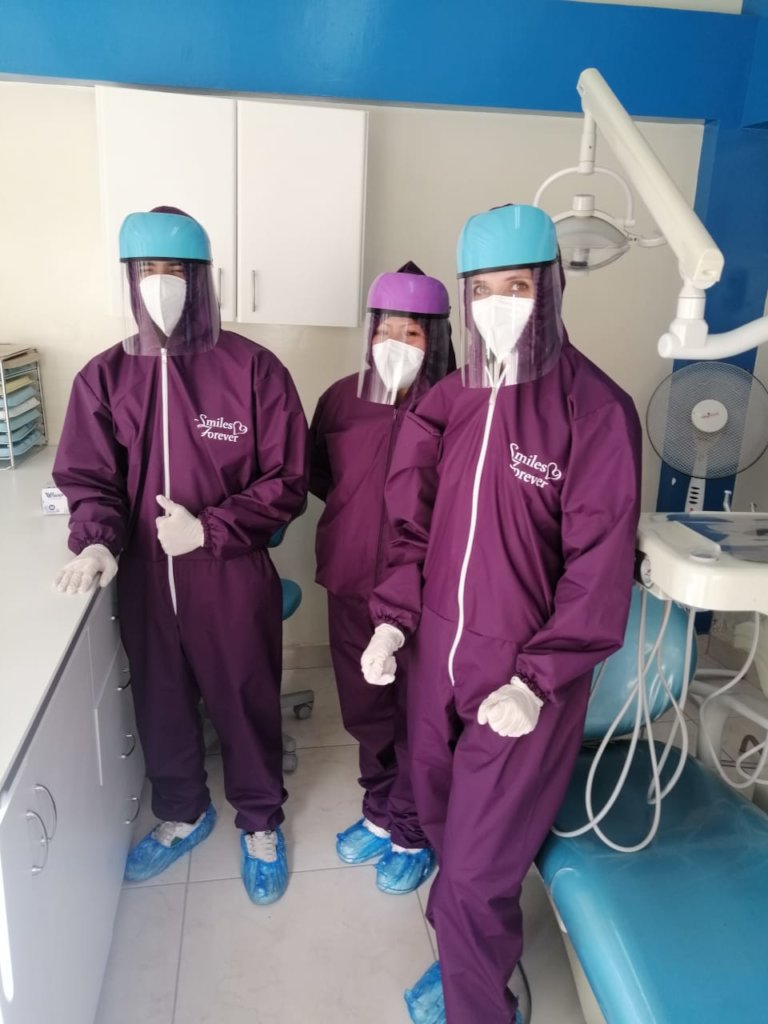 We are back …… the Bolivian government has determined to migrate from a rigid quarantine to a dynamic quarantine in which there are still restrictions of movement on the street and working hours, the use of masks is mandatory for the entire population, the risk is latent…… But in third world countries where the risk of contagion is high and health systems are deficient, it is very difficult to balance health and economy.
At present we comply with all the requirements of the health authorities to reopen our doors, although our hours of care have been reduced due to the pandemic, we must adjust ourselves to the new normality in order to continue providing our services to the most needy who patiently were waiting. Thanks to the support of GlobalGiving and its pandemic relief fund, it was possible to acquire biosecurity material that is required by the health authorities.
It is our policy to not only abide by the rules and regulations but also to educate recipients why and what dental care will be from now on.
• Educational videos on covid 19 and dental care were produced during the quarantine period and sent via social media to our beneficiaries, guardians and to all our patients in general.
• As a team we modify our existing biosafety protocols to face the reopening of the clinic.
• The use of disinfecting chemicals for shoes, the measurement of temperature, the use of antibacterial gel or handwashing and social distancing are measures before dental care.
• The delivery and signing of an informed consent on the covid-19, the use of biosafety suits, kn95 facemasks, face shields, disposable shoe covers, waterproof surgical blankets and others during the patient's time in the dental chair.
• Total disinfection of environments between patients for established periods of time on a daily basis, spraying of disinfecting chemicals between patients and disinfection of surfaces that the patient may have touched.
Our beneficiaries count on us and if …….. Our work has become somewhat more complicated but …….. We cannot stop any longer.
Once again, we thank all those who make up GlobalGiving for their support and prompt policies to face this pandemic, as their support allows us to provide more and better quality dental services to those in need.
#thanksglobalgiving #weareback #biosecurityontop