"Smiles Forever has been giving preventative and urgent care dental services to 16 charitable homes, including serving the home for burned children. I want to share the story of one child, a brave young boy who lost his arms from catching an electric wire to save himself from a fall. This boy's life is a miracle, and you can help bring him continued dental care as he heals and heads for the Shriner's Hospital to be fitted for new arms. I send you this at Thanksgiving, because I know we are all counting our blessings, and the ability to share our bounty is truly a blessing." Sandy Kemper, Founder & Executive Director of Smiles Forever.
Smiles Forever has been providing free dental services to underprivileged children over the last 15 years. We have served over 15,000 (mostly children). I want to share a special story with you about my friend Wilson, who has opened new doors for us to help provide much needed preventative care to a new population in Bolivia. Wilson is 14 years old. He has lost both of his arms and was badly burnt on 60% of his body. He was working building a bridge with his father while his mother was cooking in the construction camp to help support the family of 6. He fell off a ladder and tried to save himself by holding on to a high power cable (200,000 volts) and then touched the ground. He was electrocuted. It is a miracle he is alive.
When I heard this story I wanted to meet him and see what I could do. It has been one the most difficult things in my life to see. I am deathly afraid of being burnt. I have been to the burn hospital before, but never has my heart been so dramatically touched like this. Wilson's face looked so much like my own son's (Andre 8 years old). I could not sleep and would see his face in my dreams. At that point he was not able to wear clothes, so the wounds were difficult to look at. God, why is this happening? Many prayers have been said for Wilson. Since then he has had multiple surgeries, with many more to come but, and now wears a compression suit to help heal his wounds. He will be going to the Shriner's hospital in the U.S. to be fitted for prosthetic arms. He is a lucky one. One person a year is chosen from Bolivia to receive this treatment. Many will go without a limb.
My Dad, Sam, donated the computer you see in the photo. I'm so proud to be his daughter! The computer has a special pen Wilson can put in his mouth to touch the screen. We have found a volunteer to tutor him. I told him while he is recovering he must use his beautiful mind. You see he was an honor roll student! He now wants to study to be an engineer to build houses with his Dad who is a carpenter. In the past we have only provided care to the children and their parents in Mosoj Punchay, a shelter where burn victims can live while they are recovering from severe burns. Many of the children we see in the hospital come from the countryside, where a family including the animals will live in one room. They will cook with a campfire or use an unsafe gas tank. They may not have electricity and use candles. Or they adhere to old witch doctor traditions by burning the devil out of the children. We are now preparing a special preventative dental program for the children in the burn hospital, their parents, and the nurses. We will provide toothbrushes, Fluoride rinse, and preventative education. This education will address fire prevention and abuse. This new educational program will become part of our service to rural communities.
Or donate to one of our 4 Global Giving projects all rolled into one at Sandy's Gratitude Fundraiser.

We've raised $0 and counting!

Coming Attractions on Global Giving: Recurring Donor Rewards & Contest
Sign up as a new recurring giver during the month of December, and maintain your donations for a minimum of 4 months, then Smiles Forever will receive a 100% match of one-month's gift.
Look for Smiles Forever being featured on the cover page of Global Giving on December 26th!
Our orginal project "Send a Homeless Bolivian Woman to School for a Year" will receive top billing. The sky's the limit for attracting new donors from around the world. We won a special drawing for helping Global Giving create "the best of all possible worlds" (from Voltaire's Candide) by giving our feedback.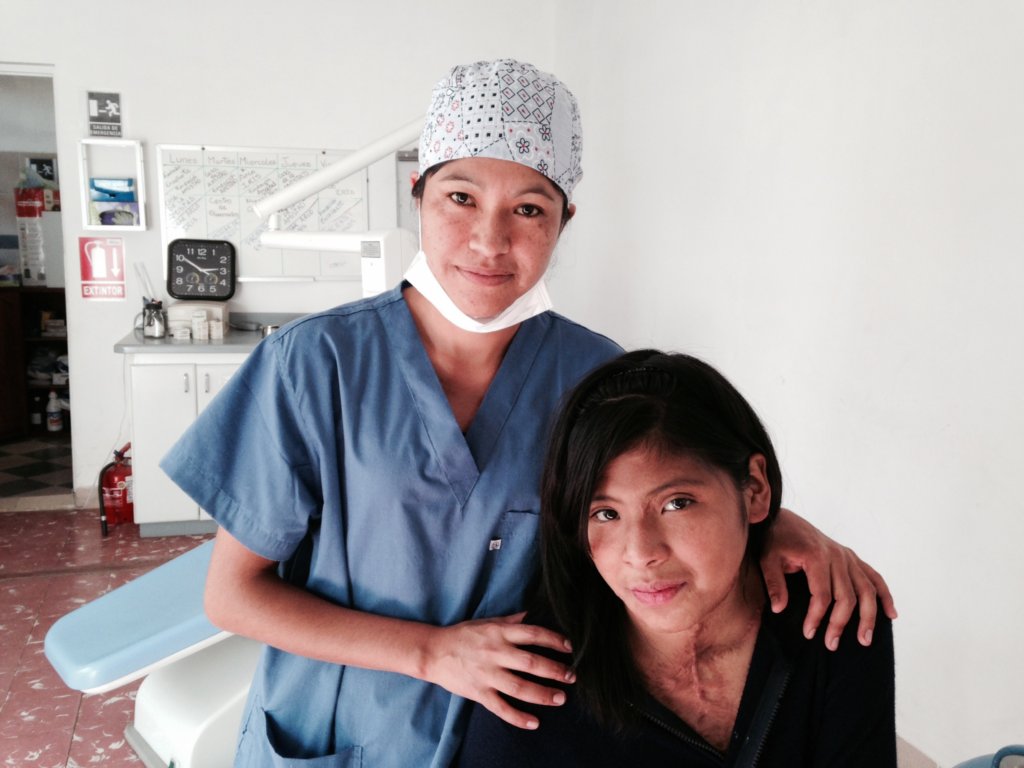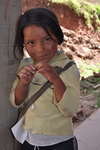 Links: