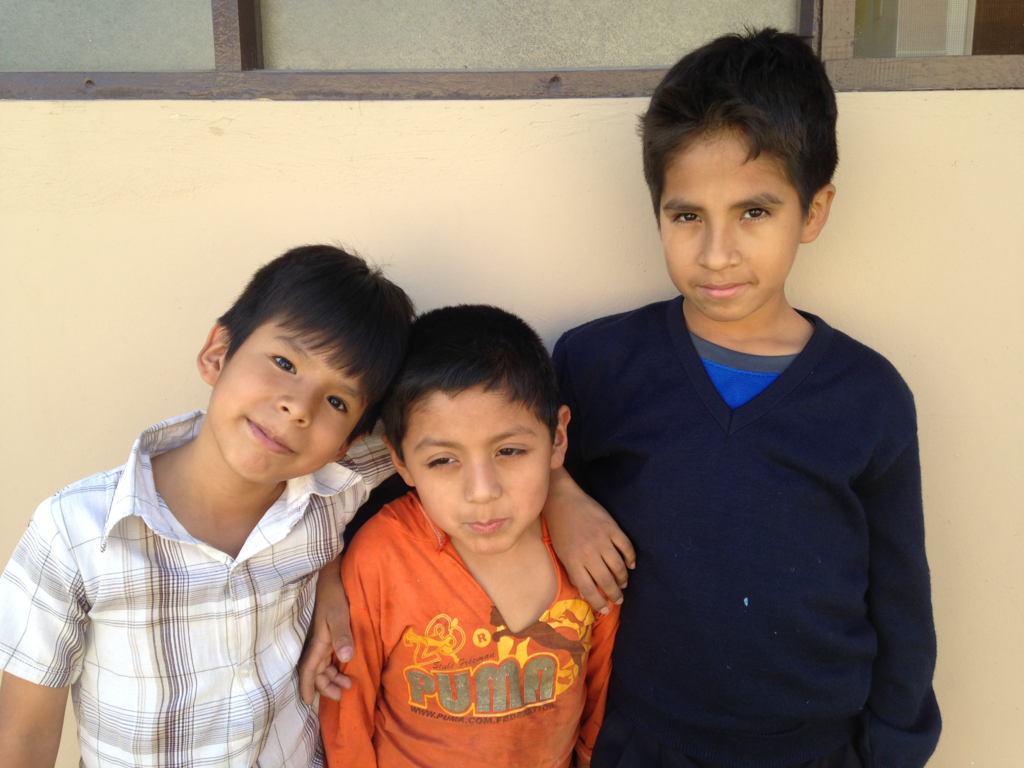 800 Bolivians Help Fund Dental Care for Thousands of Their Indigenous Children!
Smiles Forever's dedication of bringing dental care for 14 years to the indigenous community has been recognized. The work of the outreach program from the dental hygienist school for over a decade has been rewarded with help from the Cochabamba community. VIP magazine wrote an article about the astounding good & generous dental care being given as a key part of the dental school outreach. 80 chefs served 800 dinners to benefit Smiles Forever. How wonderful it is to have our local Bolivians rally to serve the underserved who live among us.
Bolivian Benefit Assures a Stream of Supplies for our Outreach Clinics
Our school director recently estimated we have helped bring dental care and treatment to over 20,000, and we have been helping the broader community since almost day one. Our goal is to keep this charity outreach going strong to help the next 7,000 indigenous children. With your help we can not only keep up the good work, but go even farther. We hope to go back to the surrounding areas outside the core of Cochabamba and into the villages.
Fabiola, Paola, myself Sandy the Founder/ Director of Smiles Forever, Jobanna, & Aracelly Thank You!
I thought you would enjoy seeing a picture of me & some of my students all dressed up and attending a Women's Tea. Part of what our mission is about is to bring confidence to these young women. These are some of the wonderful hygienists-in-training who go out and introduce the children to the idea & practice of good dental health.
Adele Helps a Teen-aged Girl at the Burn Clinic
As you can tell from the picture of Adele and her patient, there is a caring bond between them. This teenaged girl was severely burned--this happens way too often in a country where much of the population cooks on open fires. Someday there may be a next chapter in this girl's life. If things work out, and if there is financial backing for her, this burn survivor could come to our hygienist school. What a difference that educational opportunity would make--particularly because it may be hard for her to find a husband because of her scars.
Stories from Our Patients
We are now beginning the process of collecting stories from some of those thousands we see. Children like to share how excited they are to see us. Sometimes these children marvel at even handling a toothbrush. These are children who are not watching TV with commercials about every possible thing available in the modern world.
They take our little plastic mirrors and their toy animals and try to brush the teeth of the stuffed animals--emulating our treatment. These children are practicing what we preach! "What about me!" Everyone says because they all want to take part. Afterwards, they take their little mirrors and smile and look handsome or glamourous and exclaim, "Don't I look pretty (bonita)!"
Invitation to Join our December Month-long Global Giving Campaign
Coming in December, look for this key project "Fund Dental Care for 7,000 Indigenous Children (#17607)" as part of GlobalGiving's holiday campaign to encourage recurring givers. The bar is raised high to win monetary prizes from $3,000 to $500. The prizes are awarded for either most unique donors or most money raised & many runner-up levels are awarded, too. We have to have 30 unique donors and a minimum of $3,000 raised during the 31 days of December. (Plan on donating with PayPal or debit/credit card for ease. Also, you may send in a check if it is cleared by December 23rd. Other donations like gift cards or text donations don't qualify during this giving window.
Mark your reminder calendars for Dec. 1st - Dec. 31st. Tell your family and friends, and join us in this great funding opportunity. We would be honored to have you on our team!