Project Report

| Sep 12, 2022
Celebrating 20 years in Latin America Appeal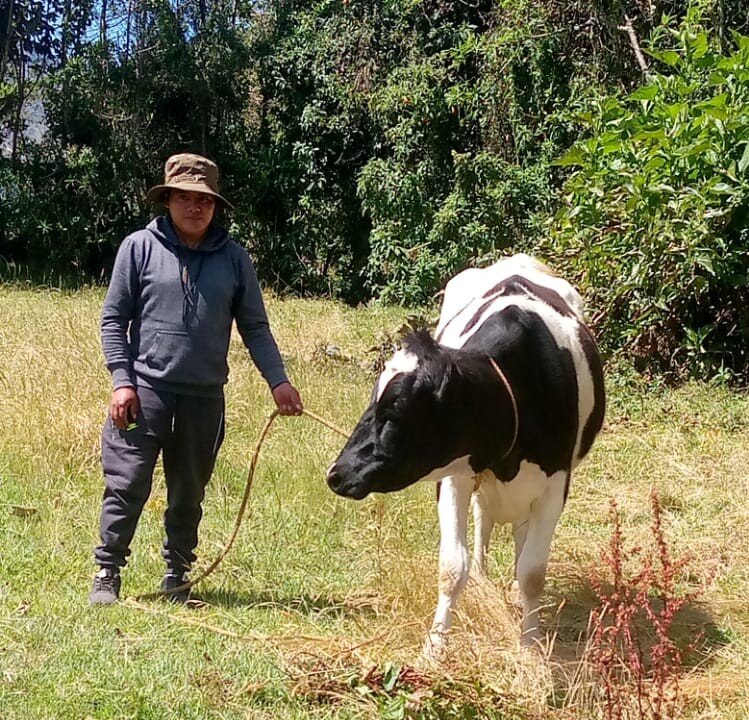 The first harvest in our fully-irrigated Plan Huerto is underway in Perú with the vegetables being used for meals for the children and the elderly. We are still in the trial period to find out which vegetables grow well in the desert conditions and have started hydroponic systems for herbs and strawberries. Classes continue with progress being made with the students recouping much of the education lost over the past two years.
Classes have restarted for the new academic year in Ecuador where we continue to pay for local teachers and maintaining one teacher per class. We have resumed purchasing cows in Plan Moo which will sustainably cover the teachers' salaries in the coming years as well as providing income for the local families in the communities.
Formal classes continue in Guatemala where our scholarship students and members of the community will be planting hundreds of trees as part of our annual reforestation programme next week. They have already held litter-picking days around the communities taking the lead in educating the community on the advantages of a clean environment. Our sewing business continues with the single mothers, creating an income which they can use to pay for the education of their children and provide daily meals.
The college in Honduras continues with the students imparting more advice to the local communities about different agricultural techniques.
This year The Phoenix Projects are celebrating twenty years in Latin America and thanks to you around five thousand children, teenagers and adults have been able to receive a quality education during this time in Ecuador, Guatemala, Honduras, Perú and previously in Brazil, Costa Rica and Nicaragua.
We have built schools, extra classrooms, kitchens and energy efficient stoves, provided employment for dozens of local people, planted hundreds of thousands of trees, distributed educational materials, daily meals and hundreds of tonnes of fruit and implemented sustainable income plans on an average annual budget of around $100,000/£85,000.
Over three hundred families have benefitted from the sustainable income plans including cows, chickens, fish, guinea pigs, weaving, vegetables and small businesses.
We still have so much more we want to do over the coming years with the experience we have gained, including replicating the projects in other communities with sustainable plans covering running costs from the start.
To celebrate our 20th Anniversary we are launching this year's Appeal today and all donations up to $50/£40 made to this page will be matched at 50% by GlobalGiving between Monday 12th September - today - until Friday 16th September. Larger donations can of course be made although the matching will only apply to the first $50/£40 and only once per individual donor.
Your continued support in helping to fund local teachers' salaries and scholarships, school materials, food and sustainable income plans is as important now as it has been in the last twenty years.
We realise that times are uncertain though anything you can donate to the Appeal this week by donating to this page to take advantage of the 50% matching will help us start the next twenty years in the best possible way!
Thank you so much in advance.