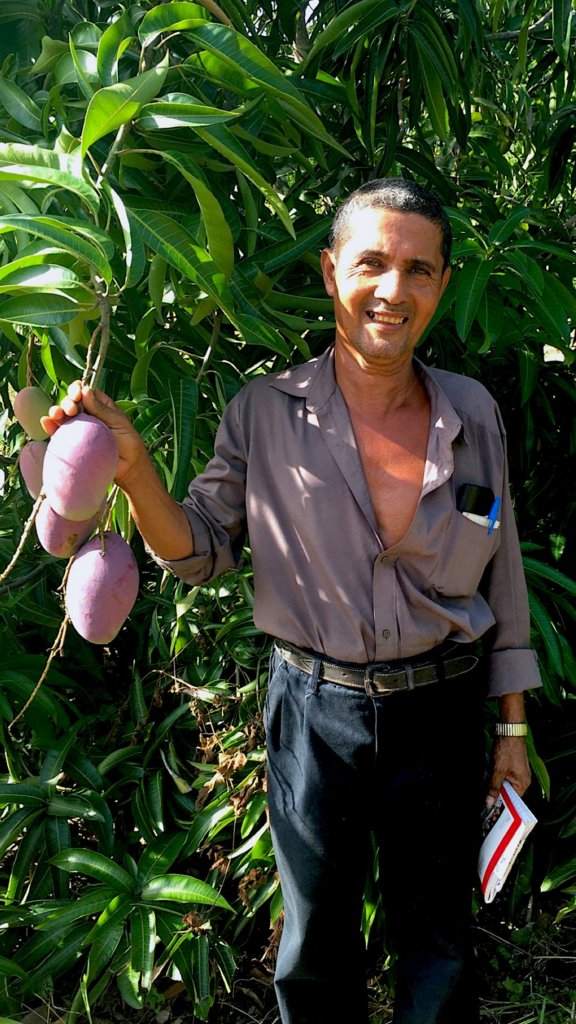 In honor of Thanksgiving, we want to give thanks to YOU. Because of your support, this year we saw a long-term dream of ours come to fruition: a family lifted out of poverty entirely thanks to fruit trees.
Meet Jose Alfonzo Galeas, member of the Los Decidios Farmer's Cooperative in El Salvador, who told FTPF during our visit to his home in July that he is currently supporting his entire family on the income generated from his FTPF fruit trees:
"Four days ago I cut down about 700 mangoes and by the end of the week it was about 1,000 fruits. I support my entire family solely on the income from these mangoes, that is what we are surviving on right now. This program has been extremely important for us."
This is what it is all about.
Your support has given Jose and his family economic freedom. And for that, we thank you.
Happy Thanksgiving
PS: Don't forget to participate in #GivingTuesday on November 29th, 2016. Each donation made to the Fruit Tree Planting Foundation through Global Giving will be generously matched by the Gates Foundation!