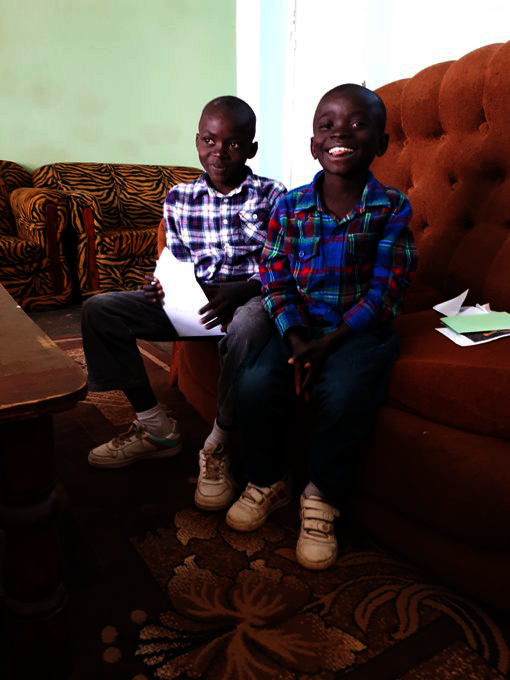 Christmas message from the Congo Children Trust
2017 has been a full year at CCT. In Congo, as well as seeing a large increase in the number of street children seeking our support, we also gained wide reaching publicity about Kimbilio's work that was broadcast on Sky News. This opened new opportunities for Kimbilio to support some of the children exploited in the artisinal colbalt mines near Lubumbashi.
On addition to this, the situation in DR Congo continues to be challenging. The year started with unrest in Lubumbashi, demonstrations against President Kabila, who should have stood down by November 2016. 2017 has ended without elections, however, they are now being promised in December 2018. It appears that the President is trying to hang on to power by whatever means. Any uprisings against him are being quickly and violently extinguished.
We're looking forward to a new year with all the unknowns and surprises it will hold. We are so thankful to be in a position to help children facing hugely challenging circumstances. We hope that we will be able to continue to make a real difference in the lives of children who come to us for support. We are thankful for the transformation we have been able to see over this past year.
As you can see from the photo, Dorsen and Richard continue to grow and thrive in the care of Kimbilio. They have as regular contact with their fathers as possible and they are really enjoying doing everything that children do, even if it does mean school sometimes! It is so encouraging to see them doing so well. We need your support more than ever to support others like them.
Thank you so much for your donation to Kimbilio in this valuable work.
P.S. There's still a few days remaining to donate to GlobalGiving's Year End Campaign (finishes midnight 31st December). We are eligible for extra bonus amounts if we get enough donors which would be an amazing way to begin 2018. Please consider supporting us during this season or sharing our projects with friends and family. Thank you!