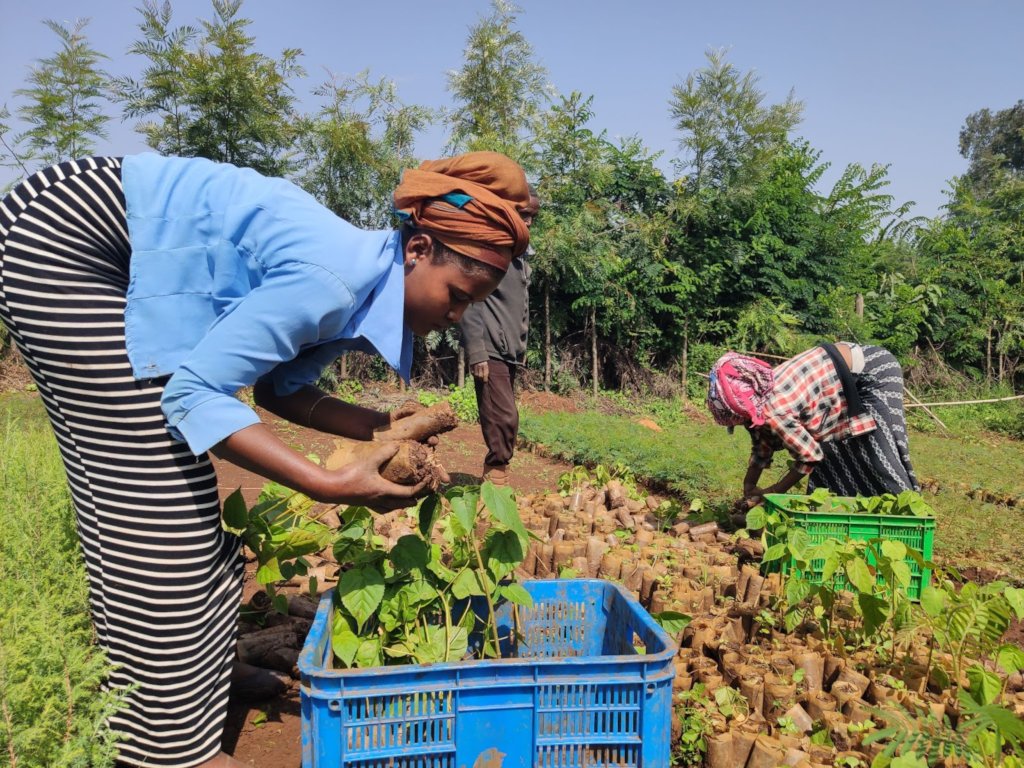 Northern Ethiopia is facing more challenges than usual. In addition to the outbreak of COVID, a war between government-led forces and those in our project regions has been creating significant unrest since late 2020. Thankfully, our project teams and partners are safe.
Since most of the project activities in Amhara took place before war broke out, there was great progress last year. 306,209 seedlings that were raised in two nurseries were planted, meaning that we exceeded our restoration target by almost 30%. A survey of seedlings already growing in communal lands showed good initial survival rates of 93%. And with another 896 households joining the agroforestry programme here, we are meeting our goal of engaging over 50% of all families in the villages.
In Desa'a, achieving our restoration targets last year is exceptional considering the circumstances. 3000 ha was brought under restoration management. This is almost double our original target due to successful sign-off of local by-laws and strong community mobilisation. 12 nurseries raised 917,512 tree seedlings this year, and 683,867 were planted in the new restoration sites.
The arrival of COVID meant that restrictions on movement affected staff travel to the project sites, but discussions with the government led to a permit being granted. Planting, soil and water harvesting construction could continue by following shift patterns and social distancing, though training and consultation meetings were postponed until later in the year. COVID's biggest impact on the project was the postponement of some planned livelihoods support, as sheep are obtained from local markets that were closed. Beehive procurement was also delayed, as were the cookstoves and solar lamps. This was compounded by the outbreak of war.
We have not seen the end of the trouble here, and remain in close contact with the teams. They can see first-hand that the people here will not make it unless the next harvest is secured. With two million dollars we can buy enough seeds and equipment for over 110,000 people so they can plant in May, harvest in November and feed their families for at least a year.
If you'd like to help, visit this GlobalGiving page.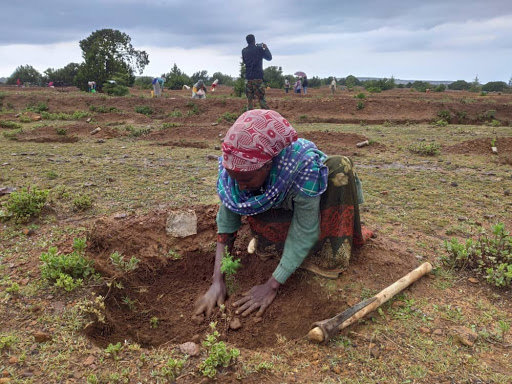 Links: