In the beginning of January, the number of new COVID infections increased which led policy-makers to implement new measures in the city as it has been placed on the red alert with reduced mobility. These measures have real impacts on the food security of the most vulnerable ones, many of them have had almost a year without any formal or steady incomes. During the last six months, Proyectar Sin Fronteras continued its food baskets donations in the south of Bogotá.
In order to respond to the increasing needs, we carried out 8 distributions that provide food for 2 weeks for 371 families. The baskets we donate are composed by dry goods as lentils, beans and rice, oil, sugar, pasta, eggs and fresh fruits and vegetables for a total of 17 kg of food. In addition to that, we included hygiene products as toilet paper, soap and toothpaste to the basket to allow these communities to have a more decent lifestyle.
By virtue of our partnerships with others local foundations, we had been able to collect clothes, kids toys and even menstrual cups donations during this campaign. We like to give special thanks to Buena Vibra Collective and Lamismagentefilm for their support in these activities.
Thanks to our GlobalGiving generous community and in particular to a generous donation we received, we are able to continue and increase the donations in the beginning of the 2021 year. In this upcoming campaign we will help communities that are located in the centre of Bogotá and in Ciudad Bolivar locality. We aim to donate over 300 baskets in the upcoming 6 months.

Today we would like to introduce to you one of the beneficiaries in Miraflores (locality of San Cristobal): Cesar, 68 years old. His story particularly impacted us as his only income source was the sale of candies and snack bars, activity he couldn't continue to carry out because of the confinement measures and the lack of customers in the streets. As many people in Bogotá, Cesar lives alone and is struggling to make it to the end of the month.
Thank you for all your support! Your donations directly help vulnerable communities in mitigating the economic impacts of the pandemic! Continue to support us to keep strengthening solidarity towards the needy ones.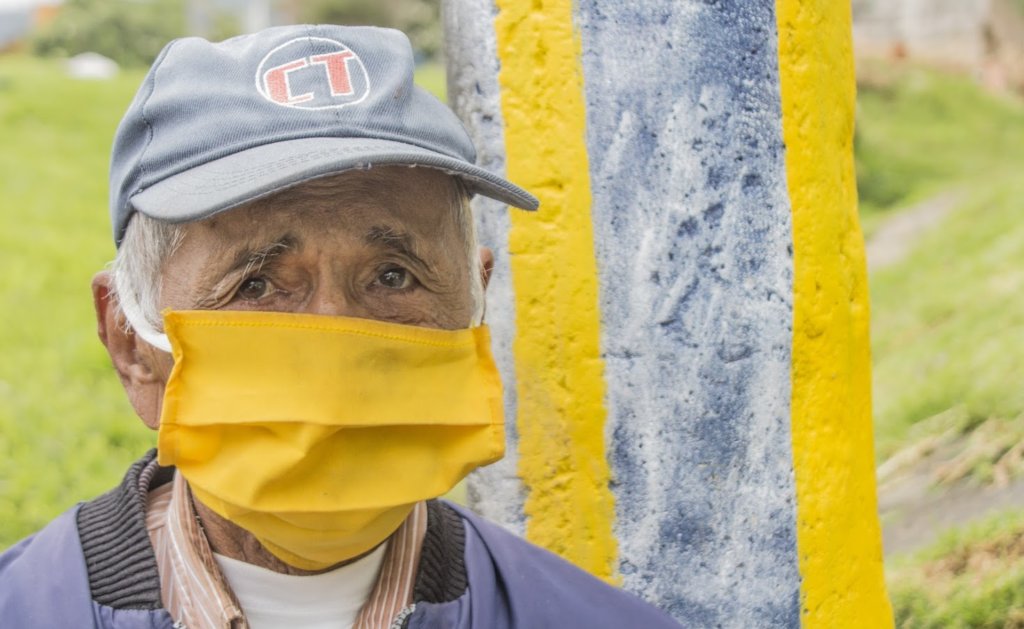 Links: