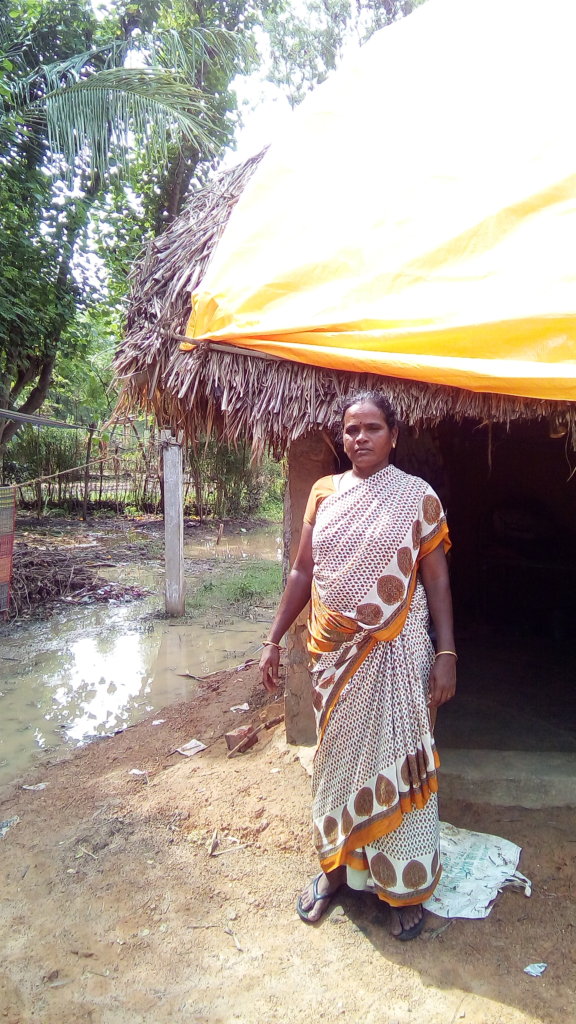 The emergency assistance rushed by friends through Global Giving has helped the flood affected people whose houses where destroyed by torrential rains of November, 2015 leading to floods in December 2015, to cover the roofs made with coconut leaves by tarpauline sheets. Thus, the flood blues are removed temporarily.
Mr. P. K. Samy and Mrs. Tamil of HESAT, a grassroute NGO collaborating with VOICE Trust informed that flood affected families of Cuddalore District around Bhuvanagiri area are now feeling secure with the tarpauline sheets provided to them as relief goods during March 2016.
The flood recovery program implemented with help of friends through Global Giving in the form of cash assistances for 100 flood affected families have enabled them to get 2 young goats each for rearing both for economic gains and ecological benefits including goat manure as nutirent surplus for soil fetrility.
Pondicherry Multipurpose Social Service Society(PMSSS) - the local collaborator for the goat rearing program under Global Giving Flood recovery, shared with VOICE Trust that the flood affected families are now confident that their economic sustainability is guarenteed. Women consider the goats as new members in their family. Men go all out to fetch green feed for supplying to the goats. Children enjoy playing with the goats. Thus the whole family enjoy the arrival of goats as the beginning of a new leaf in their life shocked by the floods of November, December 2015.
Thanks to flood relief and recovery helps provided by friends through Global Giving have opened up greater confidence among flood affected families. More helps are needed. New plans are drawn in consultation with local collaborators. VOICE Trust will share more with Global Giving further