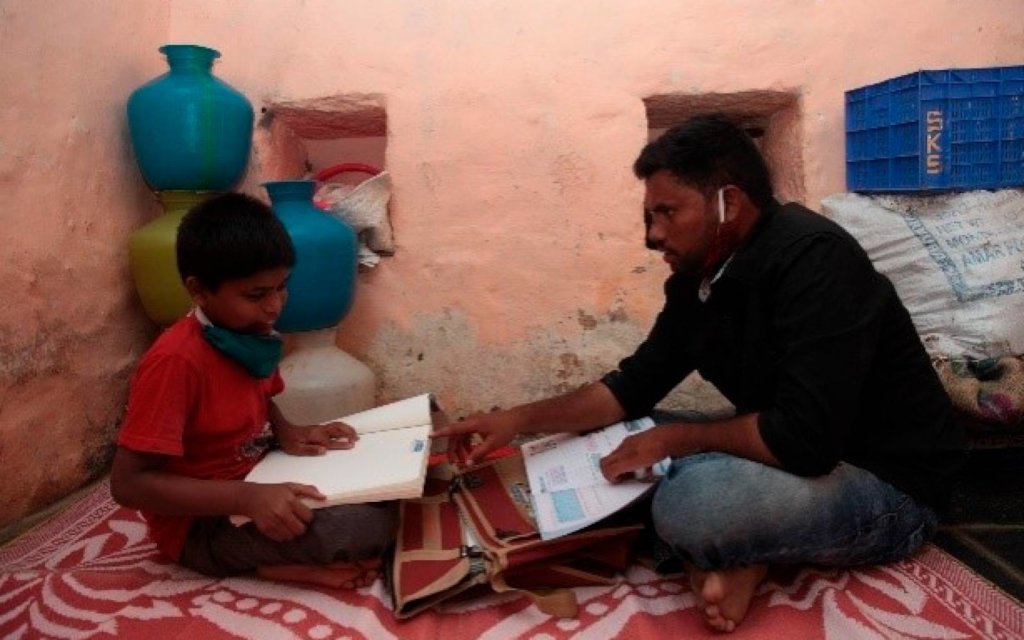 It has been a year since the lockdown was declared in India to curb the spread of #COVID19. It had various effects on different groups in the society, especially those with limited resources. Here's how we worked together to overcome the challenges that the pandemic and lockdown following it posed.
220 health professionals working in Bathalapalli Hospital intended for covid patients.
6.200 covid patients looked after in our hospital (from April to October 2020).
403.154 meals distributed to displaced people.
5.544.653 masks made and distributed.
Nowadays, India is rebounding contagions after months of declining declines. India has completed a first phase of vaccination for frontline people, doctors and health workers and other staff working in health spaces. Also officials who may have direct exposure to coronavirus, such as police and collectors.
Vicente Ferrer Foundation facilitates the monitoring of Covid protocols established by the Government, such as masks, gloves, hand washing, social distance, COVID tests before surgery, etc. Any small action to prevent the spread of the virus is vital. All FVF hospitals work hard to follow protocols and provide the best service to patients. And very recently, two months ago, schools have opened their doors to 9th and 10th graders who had to be screened for higher education, a government-approved measure. All measures are carried out for the safety of students.
Despite all the adversities and delays, the Foundation's teams of educators have not stopped for a minute: preparatory meetings with schools, complementary trainings for staff and search for new future solutions in complementary schools.
Experts say the consequences of closing schools for the most vulnerable students, especially girls, could be severe. Students in rural communities also face enormous obstacles to continuing their education even in normal times (distance from populations, coverage problems, homes without a computer or mobile, lack of funds in families, etc.). The truth is that isolation measures and school closures made disparities in access to inclusive, equitable and quality training visible and increased. To help break down these barriers, and given that online training has broken into these circumstances to stay, the Foundation has provided tablets to 415 inclusive school students to continue their education from home.
Links: