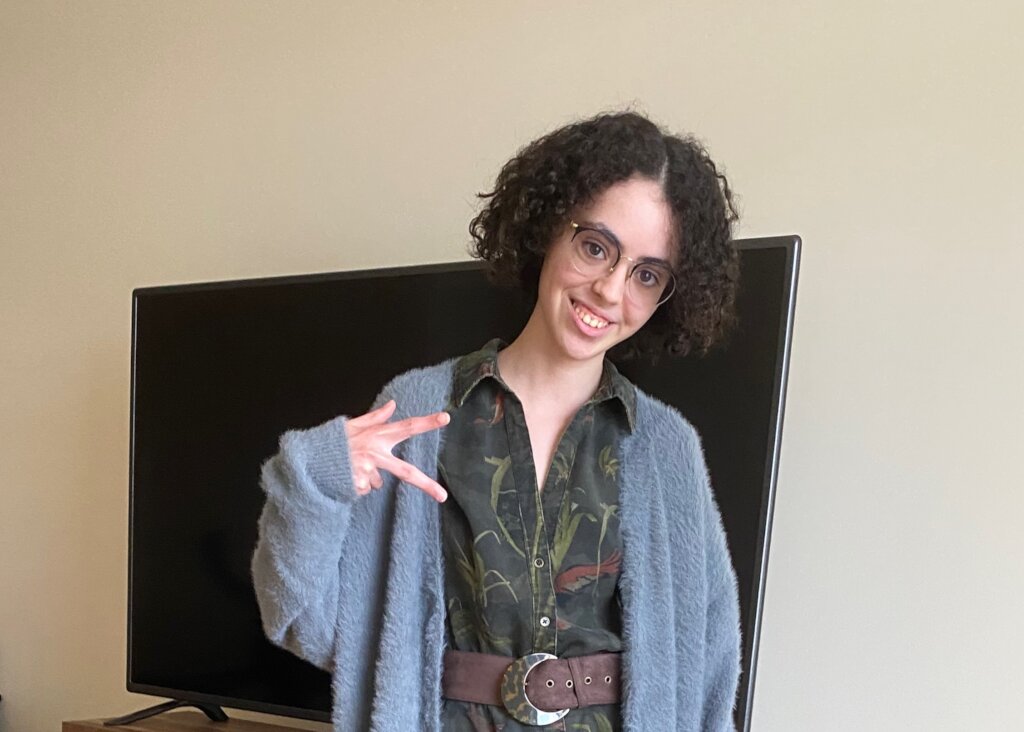 "My wish is for people to be safe! Years ago, I was having lunch with my friend from middle school after volunteering some hours at an Autism Association when someone approached and unexpectedly asked for something to eat. We looked at each other and tried to act like this was a normal situation, but it was frankly a little shocking. We helped him but I still felt like something was missing. Experiencing it was quite different from writing some research paper about the world's famine in high school. Back then, I was planning my future goals while applying for university, and I thought about him for weeks, wondering if he was waiting for a turn in his life like I was," Melani tells us.
Melani is a 19-year-old CalState university student living in Los Angeles County with her parents and one of her siblings. She grew up in a family whose members encourage critical thinking, empathy and commitment. Since childhood, she was free to make her own choices, and neither received religious guidance nor had any will to follow any kind of doctrine. Creativity has always been a big part of her world. She believes that once you are familiar with the basic foundations of something, you can then evolve and expand into countless things in thousands of ways. As a full-time computer science student preparing to land a stable job, Melani aims to feel comfortable with the people around her and live financially independent of her parents in a few years.
"So many questions popped up in my mind after that unexpected encounter with the beggar and I felt like knowing more. I still find myself with more questions than answers. Am I responsible for what is happening with them? How are we connected? What can I do? The way people acted towards me, how they dressed, or whatever minor or grand thing, all called for different ways to connect. In any case, interactions are constantly changing but I have never struggled too much in changing myself to fit them. I was disappointed in myself that it took me so long to figure out that no matter how much I studied nothing could be fully comprehended until I started to make an effort and be involved somehow, even if it's originally not something that affects me directly. That's why I decided to donate a part of my allowance to regularly help others who need it", she says.
Melani was the first Center's core monthly supporter at GlobalGiving, one of our "Guardians of Love" who contributes to alleviate people's suffering caused by famine. Thanks to people like her we were able to reach 382 people in need last quarter. In our mission to support them, a team of 45 volunteers enriched the food baskets with 432 juice boxes, 140 fruit and vegetable bags, 60 chocolate bar boxes, and 45 personal hygiene kits. As expected, new families were added to our registry and we worked along with other institutions to help them. Also, we have improved our social care by getting to know our beneficiaries better. On the other hand, we fell short of helping all registered families due to the low supply. Overall, the achievement of results has depended more on donations than on our team's commitment to carry out the project. So, if you have more than you need, please, spread the love and share it with others.