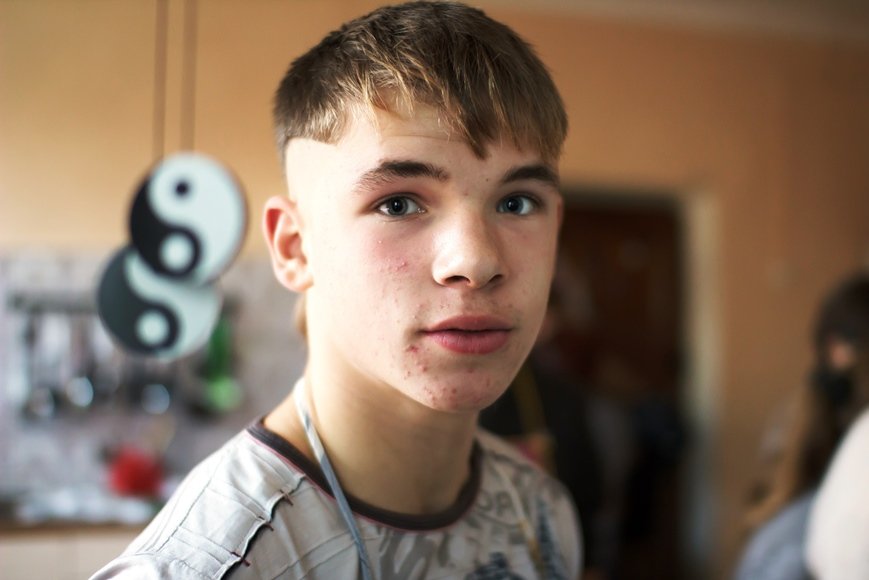 Vanya* came to the Safonovo orphanage in September 2013 – prior to this he had spent 9 years living in different institutions for orphans.
In the previous orphanages, Vanya had a possibility to meet his relatives, but not in Safonovo. This location is a long way away from Smolensk city (where the boy is from) and it is both difficult and expensive to get there. Vanya's aunt first stopped coming to visit him, and then stopped phoning. He is now very upset with his relatives and has a reputation for being an 'aggressive teenager' at the children's home.
It is vitally important that children who were removed from their families keep in touch with their relatives. Even if it is not possible to return home, these contacts help to reduce stress and aggression in children and thus enable their development. The work of specialists such as psychologists and counsellors undoubtedly play an important role in this: without their professional help, working on the education and development of children at orphanages would be pointless.
Specialists from our foundation started to work with Vanya and faced serious difficulties when the conversation turned to the boy's relatives. It immediately became clear that this was the reason for his aggression. Since December 2014, they have been working on rebuilding Vanya's relationship with his family.
A counsellor from the foundation met Vanya's brother who also lived in an orphanage but, unlike Vanya, his aunt regularly took him home during school holidays. Specialists also met the boys' mother, but she was not prepared to see her sons as she already had another family. They also met the boys' aunt.
At the end of 2014, a psychologist conducted a therapy session with Vanya. He refused point-blank to talk about his family. It was difficult to reduce his level of aggression, but Ekaterina managed to get through to the boy, and unexpectedly he admitted that felt angry towards the whole world because he was unable to communicate with his family and knew absolutely nothing about them.
Our specialists did a lot of work with Vanya and collected photographs of his family (his mother, father, brother and sister who was living in an adoptive family). Vanya discovered for the first time how his father looked like! At last, his aunt and brother have started to visit him again.
According to orphanage personnel, Vanya has become calmer and more confident. He loves doing physical work and attending thecarpentry workshop and can spend hours in doing crafts from wood.
*the name of the child has been changed