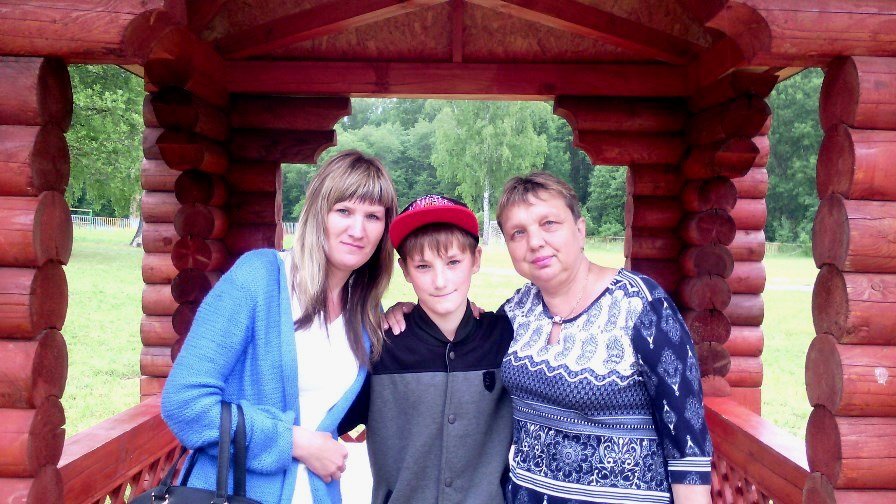 Sasha* is 13. He has spent five years of his life in the orphanage and nobody has ever visited him there. According to the documents, his only family was his mother.
Specialists of the Fund (a project team) decided to find the boy's mother but unfortunately, she had died before they started looking for her. The child protection services did not have any information on other Sasha's relatives in the official papers, but the boy said he had a father and aunts. He did not remember much – just a few snapshots from his early childhood. Nobody knew if his relatives were still alive or where to look for them.
As the child protection services claimed Sasha did not have any relatives, the only thing the specialists could do was to find his family house. The boy started working with a "Book of life" – a colorful and informative "workbook" which is used by a psychologist / social worker (and often by two specialists together!) to help the child reconstruct his own experience and form a complete idea about himself, – and Sasha wanted to have a picture of his house. The project team managed to find this house and also spoke to the neighbors. Those people said that a family used to live there, and the boy had both a mother and a father. The neighbors also provided the contacts of Sasha's aunt – his father's sister.
We were lucky to find not only Sasha's father and his sisters but also his mother's sister. They were happy to know their Sasha is safe and sound and lives not far from them. In fact, the boy's father and aunts used to make an attempt to find him but their request was turned down – probably because there wasn't any information about the father in Sasha's birth certificate.
Sasha was happy: he was no longer alone, he had a family that needed him! Isn't it the most important thing for any child? The boy soon met his aunt (he has got four aunts altogether!) and grandaunt. Unfortunately, his father could not come but he was on the phone with his son. This was the first meeting out of many we hope.
It is very important to preserve the children's family ties. Even in an orphanage, they need to know they are not alone.
We are looking forward to the continuation of this exciting story.
* the child`s name has been changed