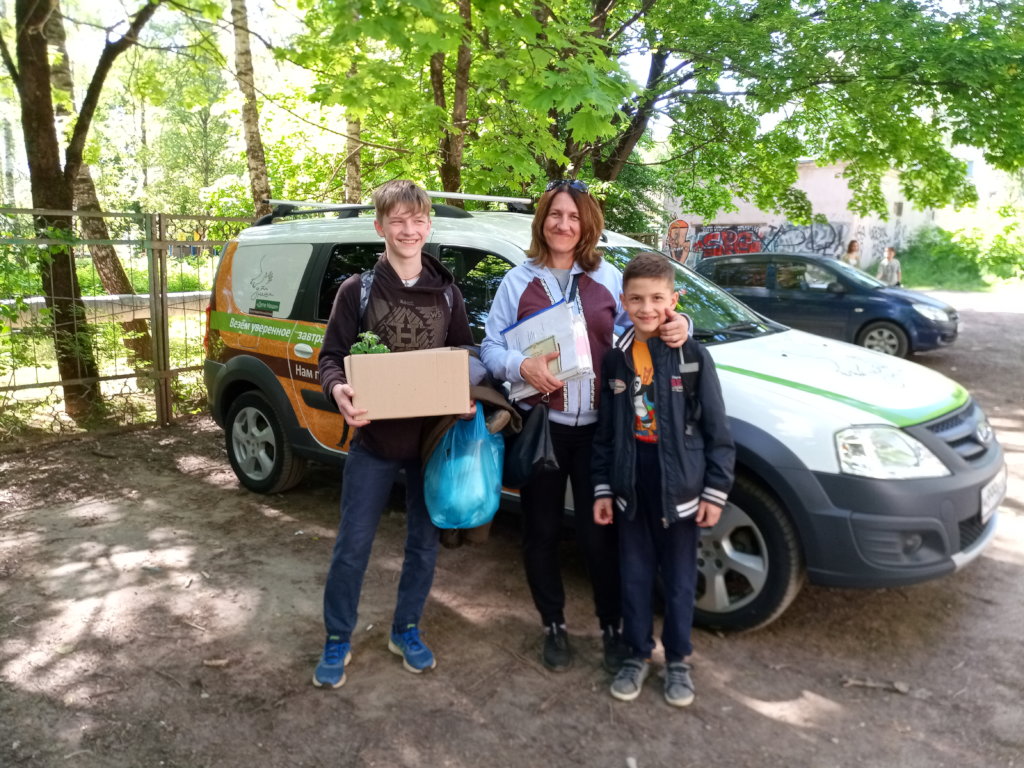 Two brothers, 10-year-old Sasha and 13-year-old Kirill, ended up in an orphanage after the guardianship authorities decided that they would be better off in a state institution rather than at home. This happened because their mother Svetlana became unemployed, abandoned her household and started drinking.
When the specialists of the Our Children Charity Fund first met Svetlana, her life seemed to stop. Time passed but nothing changed for the better: there was no work, the children were still in the orphanage, and she could not live in her village house as it was falling apart. The latter meant that her sons had nowhere to return. Meanwhile, the court hearings were underway to deprive Svetlana of parental rights. There was a threat that her boys could stay in the orphanage forever. The woman did not know how to get out of this trap and there were no close people ready to help her.
This is when the specialists of the Fund started working with Svetlana. These were our counselor Grigory and the Fund's psychologist Alina. Together they drew up an action plan for the return of the children to the family. The main thing Svetlana had to do was to find a job and solve the problem of inadequate housing, while the Fund provided advice and support. This inspired our ward but without her active actions the plan would not have worked. Everything depended only on herself, her decisive attitude and her will to reunite with the children.
It took about a year and a half for things to finally turn around in Svetlana's and her sons' lives thanks to the professional support of the specialists of the Fund. First, she moved to the city and registered at the labor exchange. Then she found a job and got some money to rent a house and improve her living conditions. The Fund helped her to equip the children's sleeping places and purchase bedding. And finally, this summer, the brothers reunited with their mother! We believe that now everything will be fine.
Most often, our specialists work with families that are left alone with trouble and those that have no strengths and skills to cope with everyday difficulties on their own. A problem easy to solve for one can turn out to be a disaster for others since all people are different. Someone copes on their own but others really need support and advice. This is especially important when the problems of adults affect children who are separated from their parents and sent to orphanages.
Thank you for responding to the pain of other people. Together we help children to grow up in their own families rather than in orphanages.
Your help is a brick in our common prosperous future. Please keep on supporting our work!