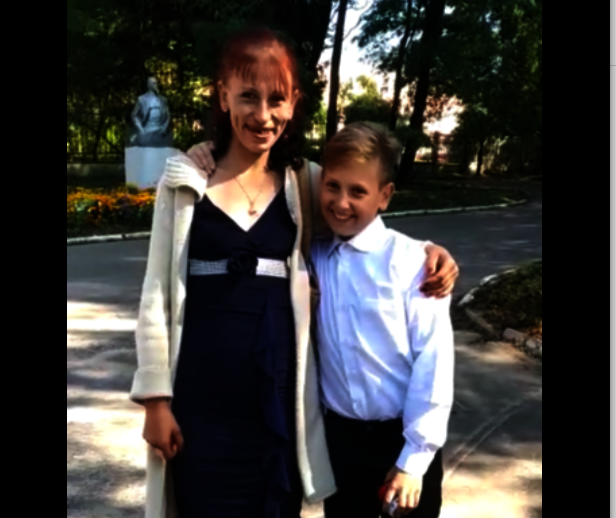 When Alyosha was 11, he unexpectedly ended up in an orphanage, while his mother stayed at home.
The Administration of the school where the boy studied sent a complaint against his mother Svetlana to the guardianship authorities. She was accused of aggressive behavior towards her son. The guardianship officers came to Svetlana's house to inspect the situation in the family and decided that the latter was unsatisfactory. The child was taken away from the family and sent to the Safonovo orphanage, which is 140 km away from his mother.
Our position in such cases is to keep the children in touch with their parents, help them survive the separation and, if there is no risk to their lives and health, eliminate the reason for separation and return the children back home. All children who get to the Safonovo orphanage (located in the Smolensk region and patronized by our organization) get consultations with psychologists of our fund.
Similarly, in Alyosha's case, the fund's psychologist Alina started working with him. The results of tests and conversations held with the boy showed his strong emotional attachment to his mother. The situation in the family, of course, was not ideal: Alyosha and his mother lived in very modest conditions and often had to move because they did not have their own housing. According to Alyosha, there were quarrels in the family but his mother never caused him physical or psychological harm.
When the psychologist began working with Alyosha, she also got to know the boy's mother. To do this, Alina traveled 140 km to a remote village to meet with Svetlana. It turned out that Svetlana herself had had a hard life. Her parents drank heavily and cared for their daughter very little. Suffice it to say that her education was limited to 1 (!) year at school. As a result, Svetlana has poorly developed social skills, she is infantile, and not confident in her own abilities. It is difficult for her to interact with the outside world, especially to protect herself and her son.
However, the woman coped with raising Alyosha. The boy's physical and intellectual development is fine, and, as it turned out, he is very attached to his mother. It is worth mentioning that being so far away from the boy did not stop Svetlana from regularly visiting her child in an orphanage for a year and a half. It is very difficult for a resident of a remote village to do it without a personal car.
Our psychologist conducted more than 20 personal consultations with Svetlana, including testing her for the level of aggression and emotional attachment to the child. All test results are normal.
After thoroughly familiarizing themselves with the case of Alyosha and his mother, the specialists of the Charity Fund "Our children" began to work actively to bring the boy back to his family. There was a plan to remove the restriction of the mother in parental rights through the court. But the orphanage in which Alyosha was placed opposed this plan and filed a lawsuit to deprive Svetlana of her parental rights.
We did not see another option but standing at the family's side. It was clear that the woman would lose the trial without our support. Any interaction with the state system was a challenge for her.
Thus, our psychologist Alina appeared at the trial as a witness for Svetlana defense and provided the court with the results of psychological examinations. Ludmila, the fund's legal counsel, became the woman's lawyer. She defended the interests of the woman, helped Svetlana formulate her answers, and prepared her for her appearance in court.
As a result, the court sided with Svetlana and removed the woman's restriction on parental rights! So, very soon Alyosha will return home.
"In such situations, psychological support for the family provided after its reunion is also important. In the case of this family, while the boy spent a year and a half away from home, his mother got used to living alone. Of course, she continued to love her son and wait for each meeting with him, but partially still managed to wean from the child. Therefore, we will definitely continue having meetings with this family, and if necessary, we will consult Svetlana by phone. It is important that both Alyosha and his mother know that they can always ask for help from the "Our Children" charity fund," says the fund's psychologist Alina Lebedeva.
In Russia there are many families that need help, but it is not always about the direct financial support. They need professional support in the development of their social skills and in improvement of their financial and legal literacy. They also need assistance in organizing life in difficult rural conditions. Financial resources are needed for integrated and systematic work with crisis families – to pay specialists, to cover their transportation costs, to organize assistance in the repair of family housing, etc.
Please support the "Stick Together" program of the charity fund "Our Children". Any donation you make will help families like Svetlana's and Alyosha's to remain united.