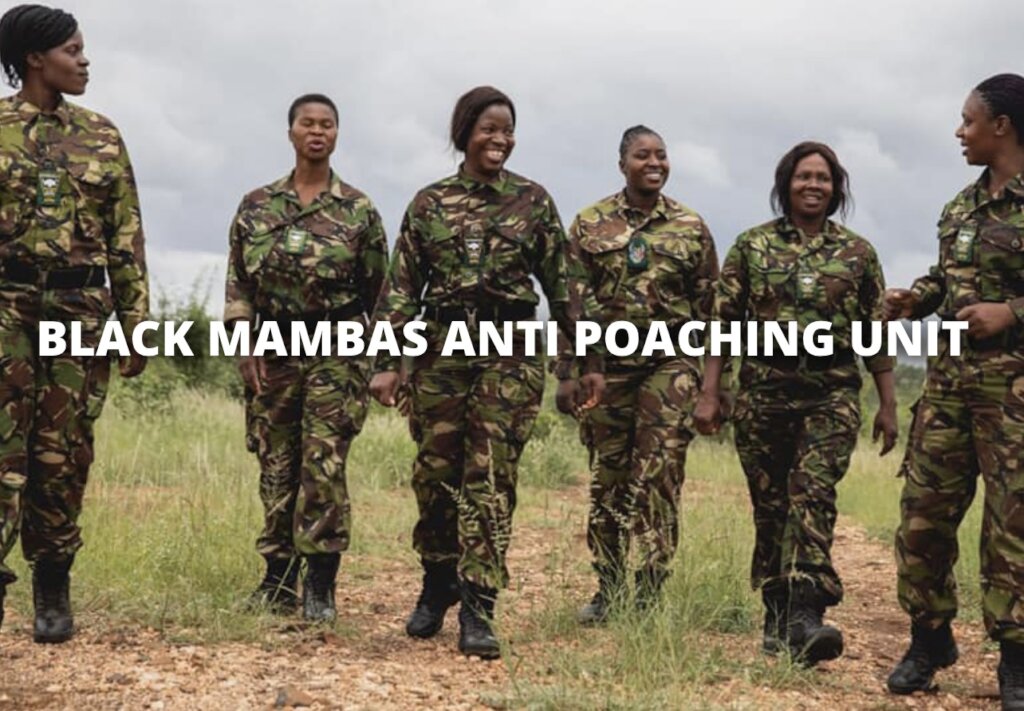 A huge thanks to you and the Black Mambas, South Africa's first all-female anti-poaching unit, for the support and community engagement to ensure rhinos survive and flourish!
The Black Mambas have been busy, not only during their unarmed patrols of 50,000 hectares, which includes some of the most desirable rhino grazing land, locating snare traps, and ensuring perimeter fences are intact, but also leading within their communities through interactions, engagement and education. They truly serve as role models within their communities delivering conservation outreach information through their Bush Babies conservation program. Thousands of local children benefit from this outreach, teaching the benefits of conservation over poaching.
While on a recent patrol in the field, the Black Mambas located an activated snare, which had likely been set in hopes of disabling a rhino. After requesting back-up, the Black Mambas, along with local assistance, released a young kudu calf (species of antelope) that had become entangeld in the snare with thankfully, only minor injuries. Without the timely patrol of the Black Mambas and their astute snare identification skills, this calf, or any other animal caught in the snare, might not have survived. Way to go Black Mambas!
Many words can be used to describe the 36 women who make up the Black Mambas Anti-Poaching Unit, including mother, sister, auntie, teacher, role model and equally important, defender against poaching. Together, with your support, a 63 percent reduction in poaching has been achieved within the areas of patrol of the Black Mambas. Please consider supporting the Black Mambas Anti-Poaching Unit with your generous donation. We thank you, the community thanks you and rhinos thank you from the bottom of their 22-pound heart!