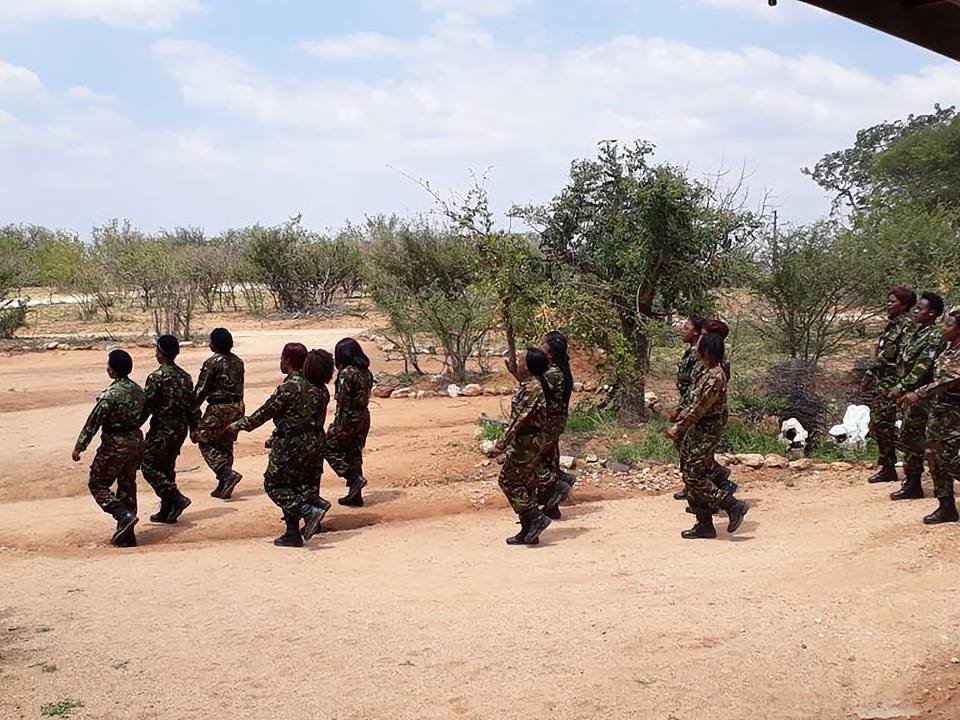 Greetings all!
Thanks for all that you have done to help us support the Black Mambas Anti-Poaching Unit in South Africa. Despite the challenges of COVID-19 over the last year, they continue to be one of the most effective anti-poaching endeavor in Africa.
They are still unarmed, as they have been since their founding.
They have still reduced snare-wire poaching by over 86%, as they have since their founding.
They still walk over 10 kilometers (6 miles) every day to check fence lines for poacher intrusions, as they have since their founding.
However, one very big and very new thing that has happened over the last two years, is that largely due to their actions and changes in the market forces at work, rhino poaching has plummeted in the areas that they patrol! Prior, they have been able to reduce rhino poaching by over 50%. Things have improved lately so that rhino poaching is down over 80% in all of the Greater Kruger Landscape, but in particular in the Balule Game Reserve where they patrol.
There are many factors that contribute to this notable and very welcome reduction, but the Black Mambas Anti-Poaching Unit is definitely one.
It is possible that the fundamental changes that happened in how the Mambas operate have led to this big reduction in rhino poaching. Thanks to our social science impact research that you helped make happen, there are now Bush Babies Environmental Education Program in each community surrounding Balule. This was found to be the greatest contributor to reducing support for poaching in our study and the Mambas have wholeheartedly adopted it.
Education can be used to build empathy and appreciation for the natural world. Thank goodness for the Black Mambas and the Bush Babies programs, as these good women do all of this.
Happy Women's History Month! Raise a glass in honor of the women of the Black Mambas and of the Bush Babies programs!