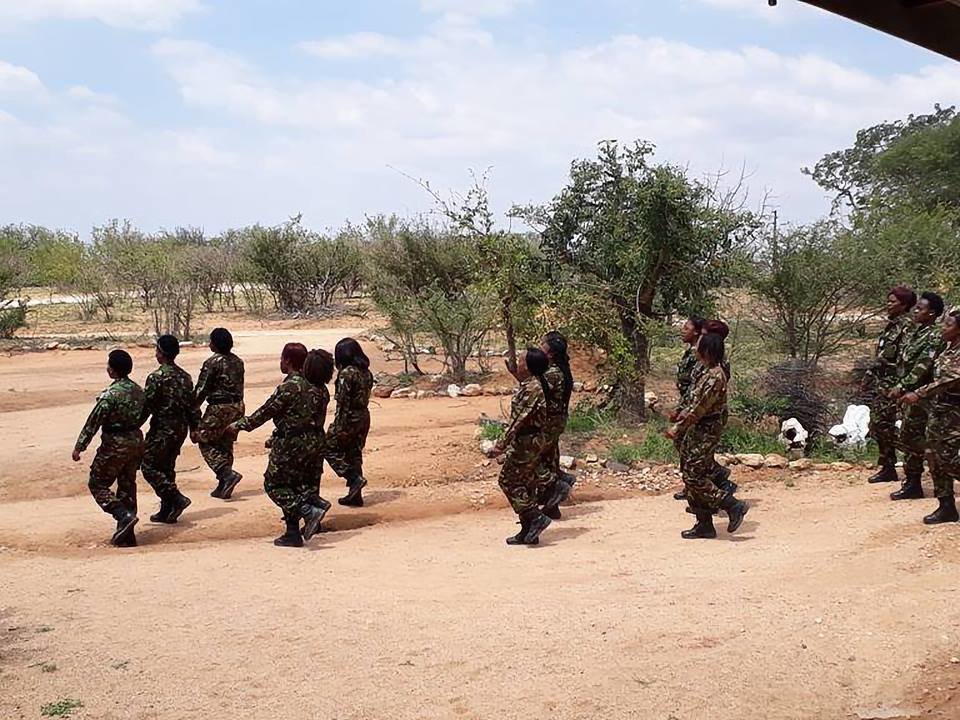 At this time where conservation is being negatively affected all over the world, remarkable things are still happening. We remain concerned that the drop of tourism and the funds that they bring to conservation efforts will harm the care of wild spaces and protection of wild species.
We are seeing initial impacts along these lines, including around the Balule Nature Reserve where the Black Mambas Anti-Poaching Unit are most active. There have not been increases in poaching, but it seems that desperate times are leading to desperation among the extremely poor.
To address this desperation, the Mambas are working with Olifants West Nature Reserve, one of the largest and most politically important components of the larger Balule Nature Reserve to fundraise for food for the surrounding comunities. Amazingly, these selfless women and men of the Mambas and their support institution Transfrontier Africa are gathering funds and food to share with poor people in the surrouding area at this desperate time.
Not only does this help to address hunger in a region where 70% unemployment is the norm, it also helps to build good will between the Mambas and the community. Given that the Mambas are so strongly associated with conservation and the protection of wild places, this can only help to improve the perceptions of people in the area to be even more supportive of conservation. The likely outcome should be a reduction in the number of poaching events where the Mambas are working.
Building goodwill through kindness and generosity is always in fashion.
Please consider helping support the Mambas at this moment, as they need it more than ever!
Thanks for supporting our amazing Wonder Women of the Bush!