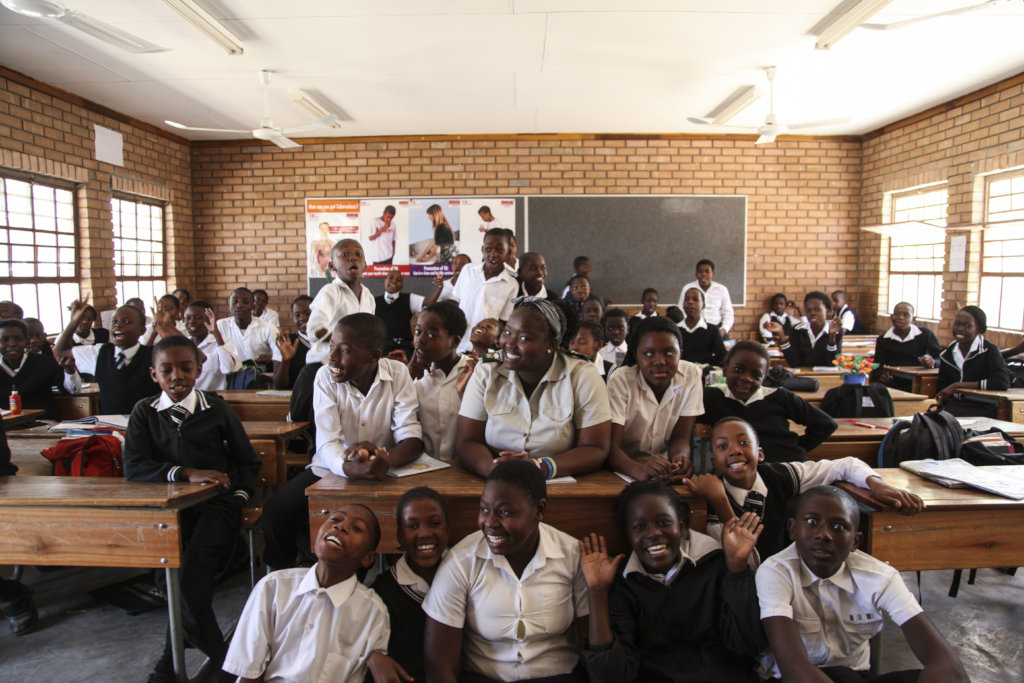 When we are advocating and supporting the Black Mambas Anti-Poaching Unit in South Africa, often we don't pay enough attention to the Mambas themselves. Most of these intrepid unarmed women are mothers, and if not that, they are sisters, daughters, friends, and community members. All of who they are and the roles that they play in making their communities better places shoudl be acknowledged.
Recently, the coordinators supporting the Mambas Program created a family day to celebrate the women and allow them to bring their familiy members on patrol with them. The Mambas, their children, and young cousins enjoyed a drive around the Hoedspruit Endangered Species Centre near where the Mambas patrol. The kids saw all the animals that their moms and aunties are striving to protect - rhinos among them.
The idea of this day out is to enable children to see where their mothers work and to allow them to spend more time together. The Mambas show their kids what they do, the reason for doing so, and allow them to better understand why they spend so much time away from home.
The idea was successful and will be continued by the Mamba support team. By engaging the children of the Mambas in this way, they are furthering the idea of behavioral change among theie home communities and help people realize the value of wildlife, protected areas, and conservation.
Yours in conservation