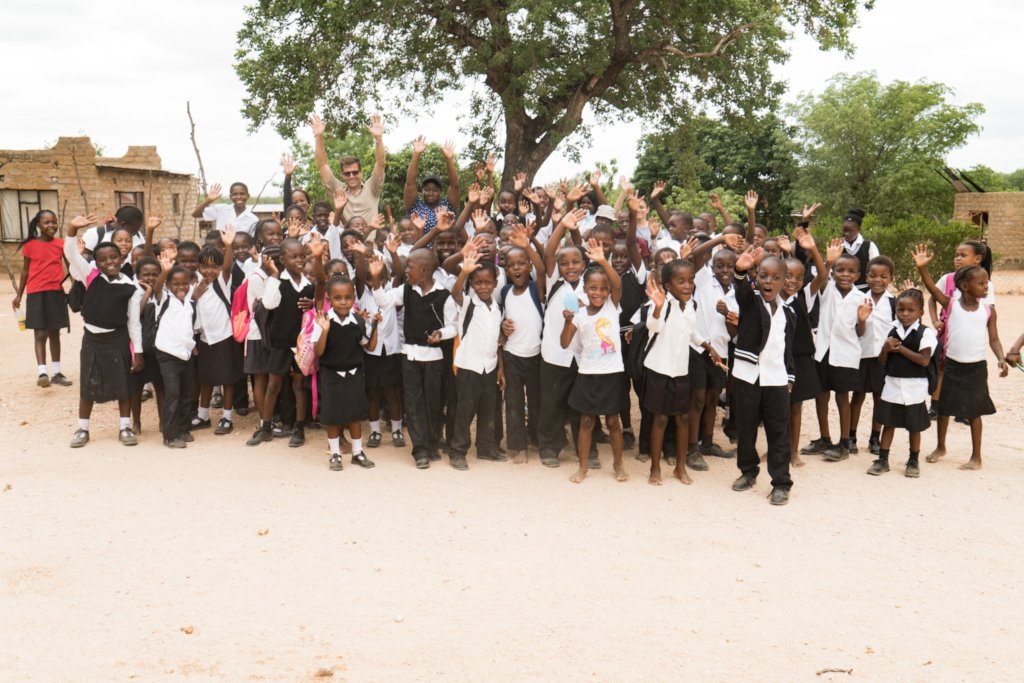 We have been analyzing and interpreting the data that we collected for the Mambas over the last month, and have some new happy news to report. First, however, we wanted to thank you all for your continued support of the Black Mambas Anti-Poaching Unit in South Africa, as all of the money that has been sent along since that time frame has been given directly to them! You are helping to change conservation in Africa in this way!
As long-time donors to this program know, we have been assessing the social impact of the Mamba program on the women who participate, on the people working in support of them, and on the communities where the Mambas live. We are still analyzing the data at present, but our initial results are exceptionally interesting, if a bit disappointing with respect to our main hypothesis.
We had hoped to find that the Mambas have changed their communities with respect to poaching, but that has not been borne out. There were a few interviewees that have been influenced by the Mambas, but over 90% of the 120 people interviewed didn't even know of the Mambas when asked. Based on follow-up discussions with the Mambas, most do not feel comfortable talking about what they do in their home communities. It is not surprising then, that they are not making the social changes that we had hoped.
That all said, something that was a big surprise for all of us is that nearly all of the people who reported having heard of the Mambas were from one community. Nearly all of the people who live in the Maseke community seemed to not only know the Mambas, but most also said that they were influenced by them to be more supportive of conservation and to strongly condemn poaching. The reason that Maseke was so different from the other three communities we interviewed: children's education! The Bush Babies Environmental Education program is not only run by a Mamba, but many patrolling Mambas come in full uniform to the classrooms to speak with the children. These children are so impressed, that they go home, tell their parents, and share the message. It was these parents who are most affected by the Mambas. Education can make conservation happen, particularly education of children who can then influence their parents!
Nonetheless, conservation and rural communities can clearly be a match made in heaven. It was clear that people in the communities looked to conservation for jobs, which people shared with us, even when it wasn't particularly germane to the question. In areas like here where unemployment is over 50%, conservation jobs lead to increased support for conservation.
Another reason for positivity about conservation is that 98% of people interviewed categorically rejected the idea of hunting animals on the reserves, either for money or for food. Most felt deep pride that "our nature" was being preserved and that people were interested in coming so far to see the animals. And, of course, for the jobs.
We interviewed the Transfrontier Africa staff who support the Mamba program. We found that the staff are incredibly proud of the education and outreach work of the Mambas. However, all wanted to improve the early detection and enforcement efforts against poachers on the grounds. To a person, the staff of TA are acutely proud of how the women have transformed as individuals and as environmental leaders.
With respect to the Mambas themselves, our initial results clearly indicate that the program has fundamentally transformed how the Mambas view themselves, as well as what they think women can do for the better. The Mambas are typically the breadwinners in their households. They are the educators and conservation advocates, and they are becoming community leaders. These transformations will eventually change local cultures, even if our surveys revealed that they have not yet. These are Wonder Women come to life.
I am so proud that we are collectively working to support the Mambas. What we are doing will help the Mamba project expand to other locations. If we are able to help establish a chain of Black Mamba Anti-Poaching Units across Africa, it would be a crowning achievement in my several decades of conservation work. Please stay tuned, as we work with our collaborators to make this a reality!
Women really can change the world, and we are going to help them do that in Africa.