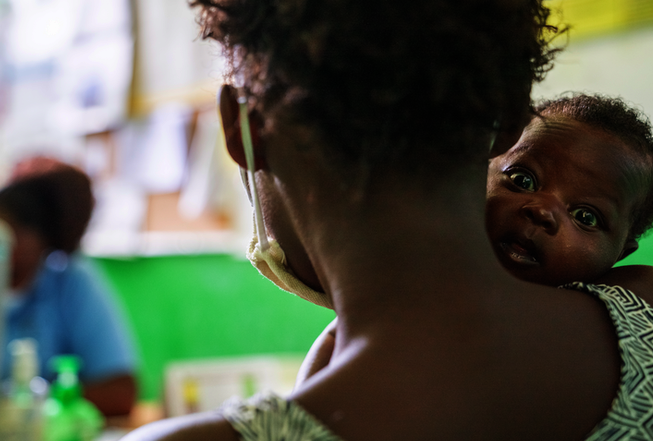 Thanks to the generosity of GlobalGiving community members like you, C2C launched the maternal health program in the rural area of Bayeux in October 2020 and has consulted with pregnant women every Monday since. From the start, the program was managed by our amazing team, consisting of an OBGYN, a midwife, and a registration nurse. Since our doors first opened, we have recorded 208 antenatal care visits!



In addition to promoting the program within our clinic, our community health team promotes it in the different communities that surround the clinic as well, in order to increase the popularity of the program and spread awareness through word-of-mouth. When we began the program in October, we were only seeing about 7 patients per day—now, we are seeing 17 patients per day! Some of these patients travel great distances to come to our clinic, even from an hour away. In the region of Bayeux, C2C is the only organization providing antenatal care consultations in a catchment area of about 10,000 people. Without your support, pregnant women in this area would not be able to access the level of care they need to ensure healthy pregnancies and deliveries.



We are committed to providing care that is accessible to poor and low-income women. In surrounding areas, an ultrasound test can cost $15-20 each on top of a consultation fee—too expensive for the women we serve. At C2C, our patients love that ultrasounds are included in our low bundle price. Another aspect that our patients love about our program and that has helped increase our patient volume is the care and attention our amazing staff gives each patient that comes to our clinic. We limit our volume to 25 patients a day to ensure that each pregnant woman receives adequate time with the midwife and the OBGYN. In addition to medical care, we also provide each woman with educational information on their pregnancy, reproductive health, and newborn health. We also call each woman to remind them of their appointments so that they attend all of the recommended visits, and after they have given birth, we call again to check on the woman and the newborn's health status.



We are so grateful to the GlobalGiving community for making our maternal health program possible in Bayeux and we are so excited to continue to update you on the progress of the program and the expansion of the program to other clinics in the future! Mèsi anpil!