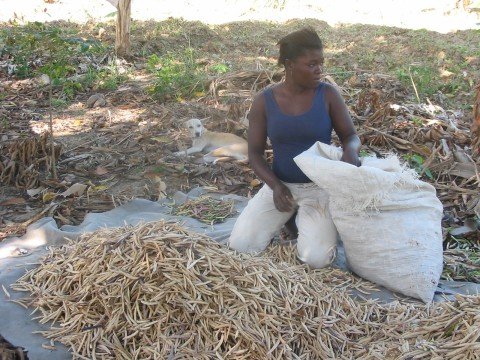 It is already a complex issue to assure local food production in rural Haiti. Nearly abandoned to themselves, farmers are collectively working in solidarity to mutually support one another. Yet their resilience is now seriously challenged with climatic events and unexpected changes.
Peasants in Gros Morne combatted Sigatoga, a disease that was destroying the plantain - a main staple in Haiti. With ox-plowing, they mechanized the laboring of the field, increasing the yield as they cultivated more land for planting in time for the rainy season.
Today, these farmers are facing an intensifying problem with clear variation of the climate, the dry season has gotten longer, the expected rain is unpredictable and is shorter. Farmers, now with mechanized support to expand the acreage plowed, must wait on the rain to seed the ground in areas where there are no rivers. As river beds dry up, pumping water that has been an ongoing alternative is less than efficient.
Two weeks ago the community of farmers in Gwomon met with the Lambi Fund to dialogue on alternatives and options in the absence of a national plan for watershed management to support local farming.
The efforts must be supported to expand and support local food production. In this context, the options being considered are as follows:
Advocacy for a long term national plan for watershed management;
Building artesian wells that can supply water for planting;
Building cisterns to retain rainwater when it comes in earnest threatening the stabilization of the region.
It is evident that we, rural Haiti, cannot confront this problem alone. It is only the begining of a multi-faceted issue of climate that is intersectorial when it comes to production of food, reduction of poverty and surviving local in a global climate destabilization context. We need everyone's help to attack an ineffective system that has resulted in reducing our capacity to survive.
Our work in partnership to support local production continues. Lambi Fund has initiated 6 projects to support local food production:
1. IPTKSK, the Peasant Union in Solidarity with Savann Kare (the Artibonite community in which it is located) formed in 2000 to advance the economic interests of the community. IPTKSK has proposed an animal husbandry project involving the purchase of 140 female goats and 20 enhanced male goats. This $52,560 project will include technical training on animal breeding and nursery management, and the planting of 20,000 trees.
2. ACHVRO, the peasant association of Ravin Olyann, worked with Lambi Fund in 2011 to acquire a mill to process sugar cane. ACHVRO will acquire a commercial boiler to expand production and to establish a small microcredit fund to expand business opportunities for women in the community. This $19,275 project includes training in business management and accounting.
3. OPB, the Boula Peasant Organization, located in Haiti's Southern Department, formed 40 years ago to improve the social and economic conditions within their community and to address deforestation. This $33,680 project will enhance agricultural production through the acquisition of four pairs of cows and three ox plows. The project will include planting 20,000 trees and will involve management training and a workshop in nursery management.
4. SOFALA, Active Women in Solidarity with Lafrazilyè, formed in 2005 to improve the condition of women in their community. SOFALA will expand peanut production and plant 20,000 fruit trees. This $31,590 project includes training in orchard maintenance and the harvesting, processing and transportation of fruit to market as well as instruction in organizational management and development.
5. KOFOKA, Active Women of the Commune of Aken, formed in 2008 to improve the social and economic conditions for the women of Komin Aken. Located in the Southern Department of Haiti, Komin Aken has a population of roughly 8,500 people, 350 of whom are members of KOFOKA; ten of its members are men. KOFOKA seeks to reduce wastage, enhance production of fruits and peanuts, and to increase income to their community.
6. CPP, the Center for Plantain Production, was established to work with the farmers of
Gwomon to eradicate Sigatoka, a disease that impacted local plantain production. It began the second phase of development in May, 2014. During the coming year, through a survey of the farmers, the Lambi Fund will seek to identify the needs and define the future role of the CPP. Located in Latibonite, the primary goal in 2014 is to strengthen the organizational capacity of the Center for Plantain Production through reinforcement of its finances while supplying a growing demand for plantain production for other institutions. This should result in the production and sale of a minimum of 30,000 plantain seedlings.
.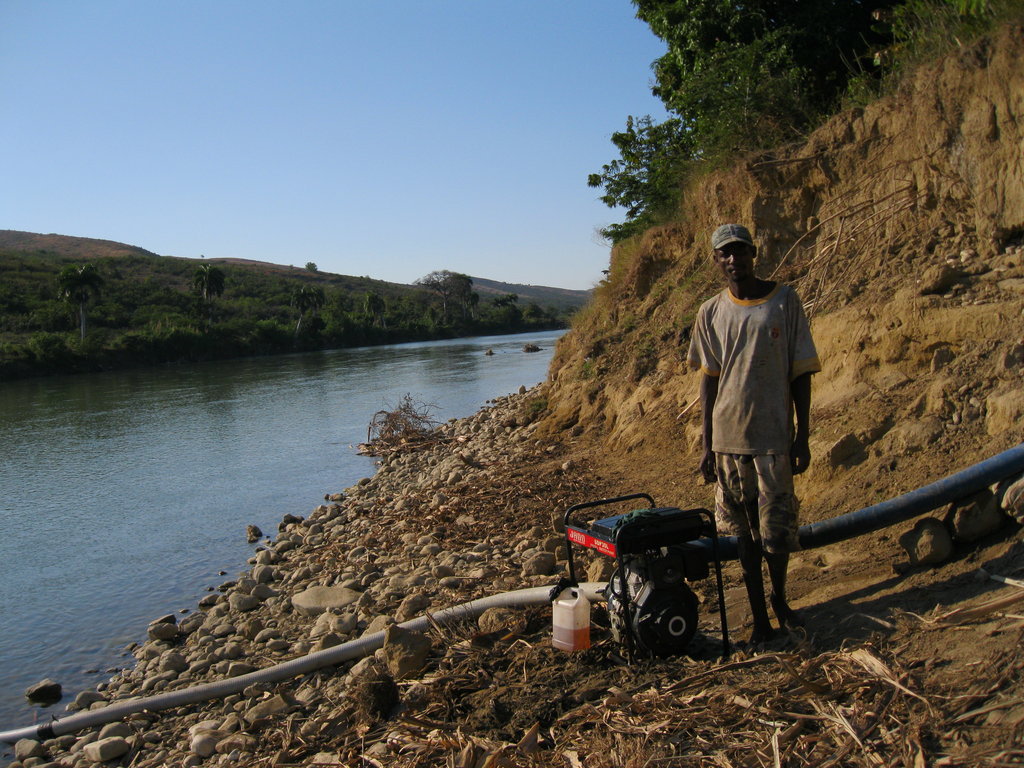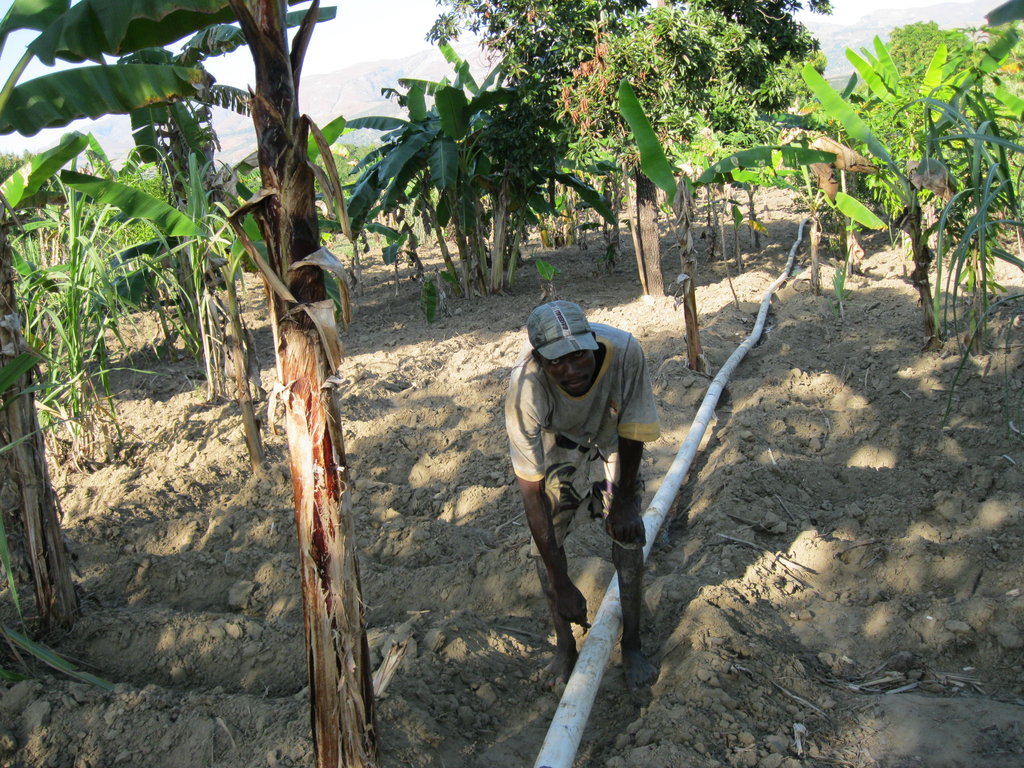 Links: