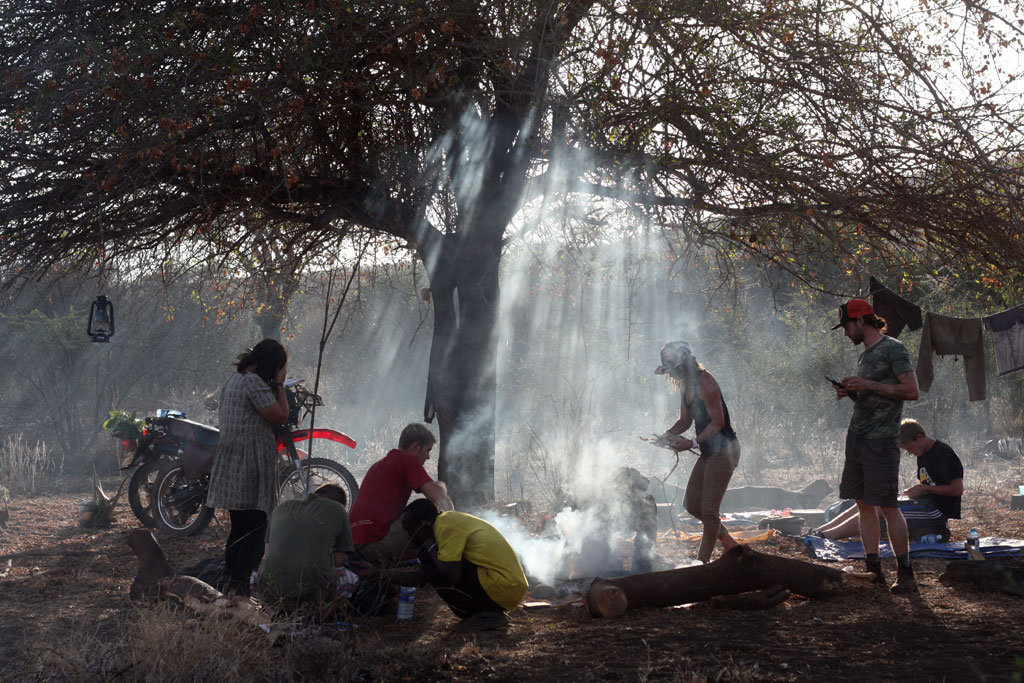 Dear Supporter,
GVI Kenya and Tsavo Pride are working together with former wildlife poachers in the Taveta District of Kenya to promote environmental awareness, engage in anti-poaching activities, reduce the bush meat trade, create alternative livelihoods and encourage community ownership of wildlife, waterways and the natural environment in and around Tsavo West National Park.
In 2013 GVI Kenya set up camp in Kasokoni, about 20 minutes from Taveta town at the foot of the Challa crater Lake on the border of the Tsavo west National park to support the Ngoyaki community based conservation organisation. Ngoyaki – a conjugation translating as 'voices of our forefathers' rose from two older but largely inactive groups and now incorporates 20 members. Based on merit the group has been allocated the management of a large portion of land around Kasokoni and Challa Lake. The area harbours several vital natural springs, a creek, and a pocket of riverine forest forming a sort of oasis in an otherwise very dry landscape.
Any first visit will make the main conservation issues painfully clear. The creek is a vital biodiversity pocket, provides clean water to surrounding communities and attracts a range smaller as well as bigger wildlife. However, the heavy use from cattle has eroded the banks significantly, cow dung is making the creek-water unsafe to use and visibly interfering with the ecosystem balance.
Fencing-off the area will restore biodiversity rapidly and is the obvious solution but not a very favourable one with stakeholders such as the Maasai herders that have use the area for hundreds of years. To move forward and avoid conflict at the same time the group has decided to first provide a cattle trough, an alternative water drinking point for the cattle. Fencing – depending on funding – might come later.
Building a cattle trough is though. In this area houses are built of clay, sticks and leaves, there is no power, and certainly no running water, the average income is about 2 US$, temperatures rise above 30°C every day, and the closest DIY store is two hours away. GVI funded the undertaking and coordinated the effort motivation and man-power of 14 GVI volunteers, 9 group members, 5 GVI staff experts, 2 staff from our local partner Tsavo Pride and a local contractor to build the trough in 20 days.
For Ngoyaki this is an iconic first step. Although self proficiency for the group is thinkable, the group will rely on support and funding for years to come. GVI and Tsavo Pride are working alongside to reduce illegal poaching activities and to assist communities living side-by-side with wildlife to improve living standards, reduce conflict with wildlife, and prosper. We believe that utilisation of the knowledge former poachers have of the local environment as well as behaviours, attitudes and challenges within communities bordering the national park can help us to transform local attitudes towards the consumption of unsustainable resources such as bush meat and charcoal and to solve local problems using local, sustainable resources.
Many thanks for your support for this project.
All the best,
GVI Kenya
Links: