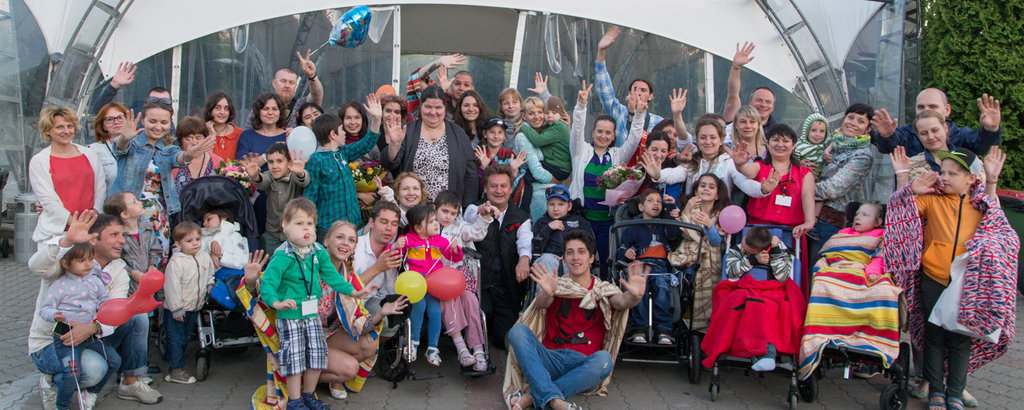 Dear donor,
it is thanks to your input that this charity project is about 1/3 through by now. We have raised 3,794$ out of 11,500$ - the amount our foundation spends each month to provide life supporting nutrition to hundreds of children with different neurological and genetic malfunctions.
Thank you, first time donors and those who have made it a montly ritual to support our cause by appointing recurring donations. We at VERA Hospice charity fund are deeply touched by your support and feel inspired to keep up the hard work knowing that it resonates in your hearts too.
During the months that passed since our previous report, a lot has happened. We have included more children from all parts of Russia into our care program and sadly have lost some.
In addition to every day work that includes fundraising and coordinating help for families with children who need palliative care, we organize events that bring them together.
In May we held an important annual meeting for parents and syblings of those who passed called Memory day - one of the most moving events where love and appreciation take over grief and sadness.
On the first day of June we did something we haven't had the courage or support to try before: we gathered several families with terminally ill children and took them out for a summer camp. It was brave of them to agree. Most of these children have extremely fragile immunity system and are forced to avoid contacts outside of their home or hospital. All of them have muscular or spinal problems and therefore difficulty moving or sometimes even laying down properly. Yet, they took the risk of joining this project. Because no matter what the limitations are, there should always be space for little miracles in a child's life. And the miracle happened. During this week of vacation they got to meet new friends, they got to see new places, they got to touch the water and grass, as they rarely do, to laugh together and to feel included. They got to be happy. The organizers at Moscow Country Club in Nakhabino who sponsored this trip made sure they had all kinds of fun every day and also everything they needed to feel comfortable.
I am attaching this picture taken on the last day of the camp - with children, parents and volunteers looking so happy together. A few of these children are the ones who have been receiving tube nutrition from VERA fund because you helped us raise funds to purchase it.
Thank you! And please, stay with us. The conditions these children are in may show some alterations from time to time, but they will not go away. Let the help be there for them for as long as they are in need for it.
With best regards,
Maria